Fresh, Fine, Fragrant Figs
---
Recipe by Market Manager Porter Mitchell
Demonstrated at Decatur Farmers Market on August 23, 2017
---
Ingredients
Market Ingredients:
Pantry Ingredients:
---
 Directions
Slice bread into one inch slices. You can toast it too if you want!
Remove stems from figs. Slice figs into 1/2 inch slices. Take a moment to admire how beautiful they are. No really, do it!
Remove the holy basil leaves from the stems and tear into small pieces. You want to tear, not slice the leaves. When you tear the leaves you also crush them, which causes them to release more of their aroma and increases their potency.
Spread cheese onto bread.
Top with fig slices.
Sprinkle a little bit of salt onto the slices.
Drizzle with balsamic vinegar.
Sprinkle a few bits of holy basil on top. Enjoy!
Note: Omit the salt if you're using a salty cheese or an especially salty balsamic vinegar.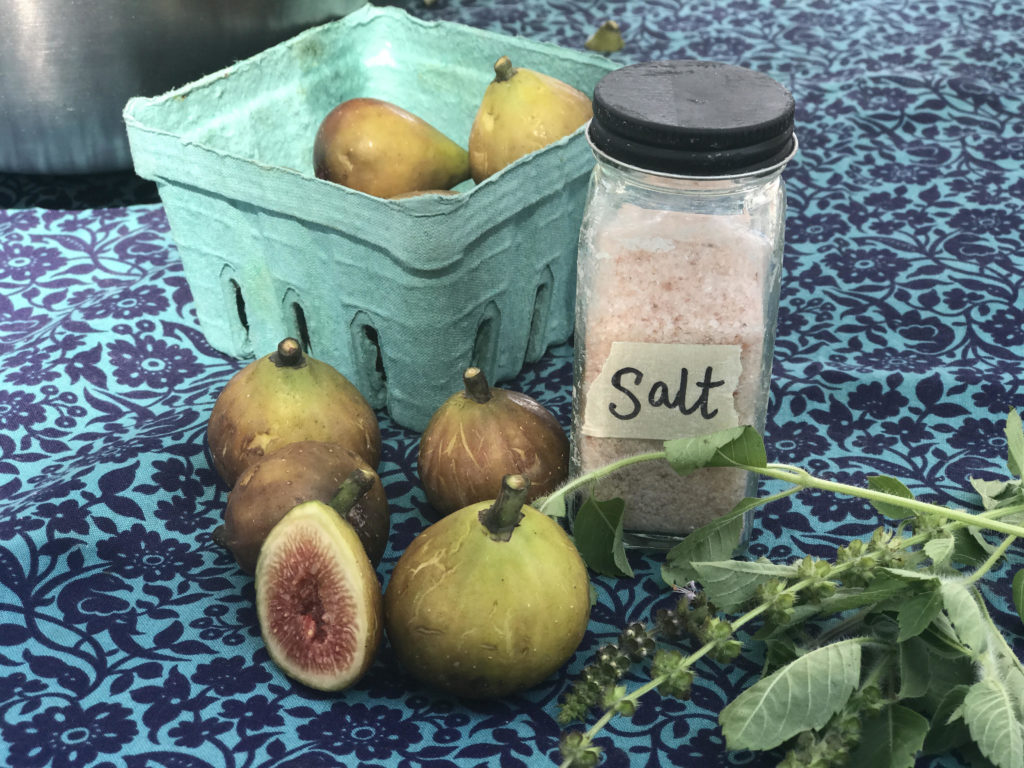 ---
Our At-Market Educational chef demos are made possible by Les Dames d'Escoffier International – Atlanta Chapter and Piedmont Healthcare.