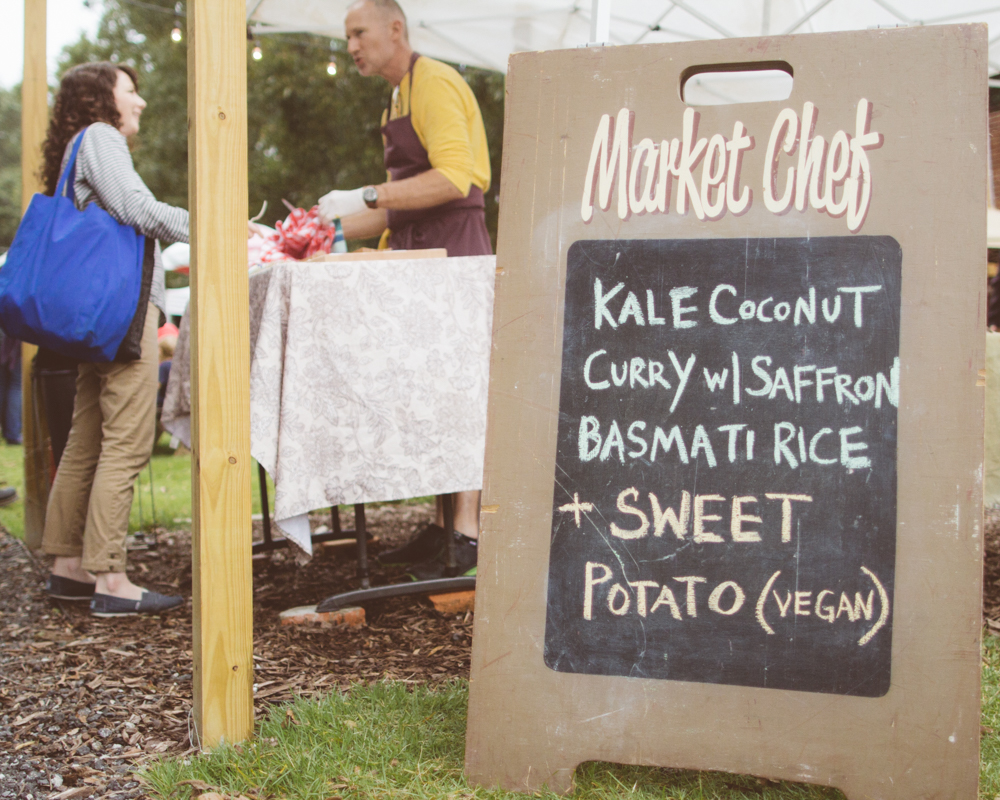 Community Farmers Markets is proud to work with chefs and restaurants that serve as champions for the local food movement in Atlanta. Here are a few ways you or your restaurant can get involved with our markets:
Lead cooking demonstrations at our farmers markets
Our markets regularly host local chefs who teach customers how to make delicious dishes out of what's available and in season.
Source your ingredients from our markets
Our farmers and vendors offer a variety of the freshest produce and highest quality ingredients. Not sure where to start? Come and ask our market staff. We're happy to point you in the right direction.
Cook at our events
CFM has a reputation for throwing excellent farm-to-table culinary events and we're always looking for interested chefs to join us.
Sign up for our Text-a-Chef service
At the end of the market day, our market coordinators offer farmers the chance to sell remaining products by contacting nearby chefs directly with what's available (subject to availability and good weather). Signing up for this service is a great way to start getting to know your local farmers.
Interested in learning more? Please contact our Director of Programs at jenna@cfmatl.org.