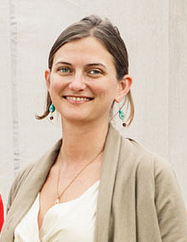 Katie Hayes
Executive Director
Katie is the Founding Executive Director of CFM. A fourth generation Atlantan, Katie enjoys nothing more than heirloom tomatoes, Georgia peaches, and a heaping pile of boiled peanuts. Katie is passionate about building community through supporting small, local business.
Since graduating from New York University in 2004, Hayes has been an active locavore and community builder. She has 10 years experience in project management from small entrepreneurial start-ups to large non-profit companies. She has worked at the National Geographic Society, KIPP Charter Schools, and helped start several non-profits, farms, and innovative companies. Hayes founded Community Farmers Markets in 2011, along with other leaders in the local food movement. She is a graduate of the LEAD Atlanta Class of 2013 and the Atlanta Leaders for Results class of 2015. She serves on the Beltline Young Leaders Council, the Board of Directors for the Grant Park Conservancy, the FoodWell Alliance Advisory Board and the Advisory Board for the Wesley Woods Brannan Towers Senior Center. She was named a 30 under 30 Non-Profit Leader by the Georgia Center for Non-Profits and Creative Loafing's 20 People to Watch in 2013. When she is not spreading the good food word, she can be found spending time with her talented partner Landon Brown and their beautiful baby daughter in Cabbagetown.
---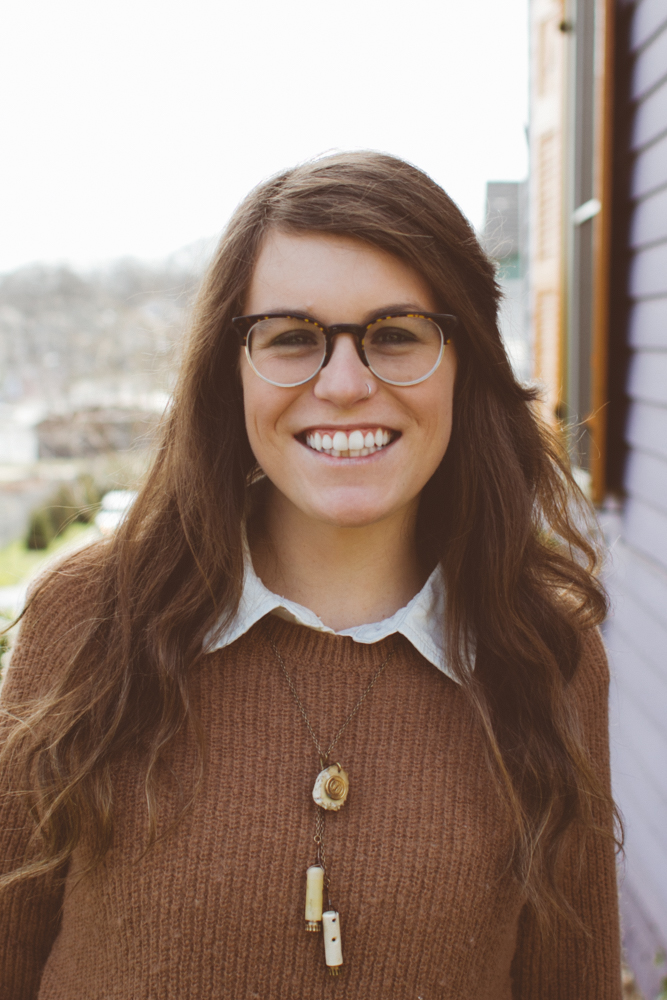 Ashley Teusink
Director of Operations
Ashley joined the CFM in team in 2015 as the MyMarket Ambassador of the Westside Farmers Market. Currently working to complete her master's degree in Anthropology at Georgia State University, she is committed to providing access to healthy, fresh local food for all of Atlanta. When she is not at market or spending afternoons in the library, Ashley enjoys exploring Atlanta's local food scene, adventures with her husband and their dog Guss.
---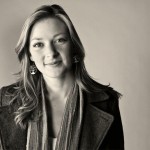 Jenna Mobley
Director of Education Programs and Outreach
Jenna is an educator at heart, having taught garden and kitchen classes in Atlanta Public Schools and throughout the Atlanta community since 2009. She brings that experience to Community Farmers Markets as the Director of Programs.
---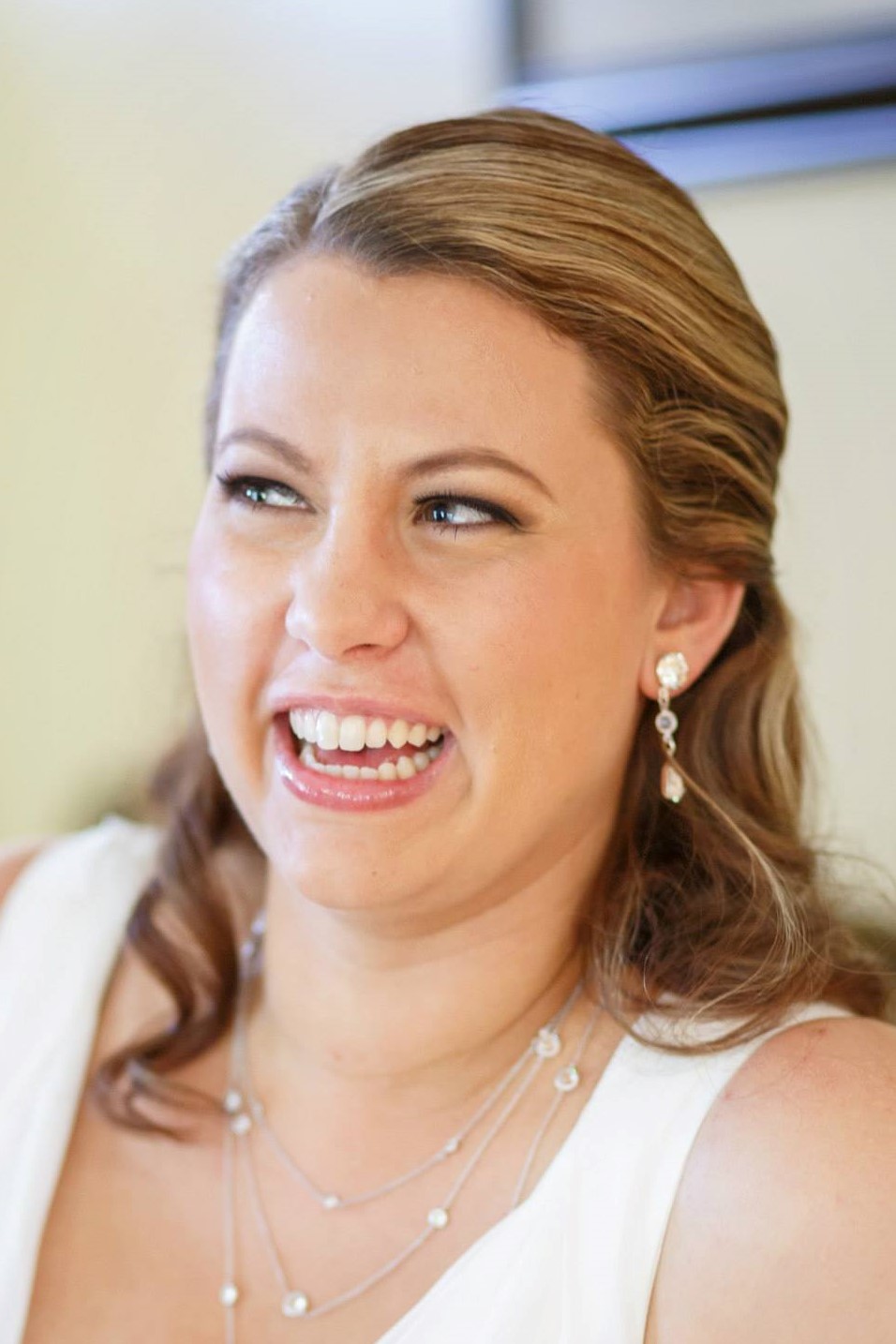 Kate Kroell
Development Associate
Growing up mainly outside, the natural world has always played a large role in Kate's life. After finishing a degree in Biology from the University of Georgia, she accepted a volunteer assignment in Tamil Nadu, India and worked with a nonprofit that served individuals impacted by leprosy. That trip changed her life path and trajectory. She decided to devote her life to solving social justice issues. When she returned from India, she started a Master of Public Health program at Georgia State University in Atlanta, Georgia. Her thesis investigated indicators of female empowerment in India. Upon graduation, Kate worked for a little while in the healthcare world but when she had the opportunity to serve as an AmeriCorps VISTA, she jumped at the chance. She spent her service year at Truly Living Well Center for Natural Urban Agriculture, which is an urban farm and educational nonprofit. She spends as much time as possible in her garden, caring for her backyard chickens, and cooking local produce she finds at farmers markets. She is a regular volunteer with Slow Food Atlanta and is the co-Director of the local School Garden Program.
---
Bang Tran
Director of Marketing & Communications
Bang immigrated from Vietnam to the United States in the early 90s and settled in Atlanta. Coming from an agricultural village, his passion for growing stemmed from his parents' insistence on always buying fresh produce when he was growing up. After earning his degree in Environmental Sciences, he spent two years of service with FoodCorps connecting students in the Atlanta area with gardening, food, and nutrition. He is interested in storytelling and spreading the words of local farmers, artisans, and creators to the greater community. When not working with CFM, Bang works as a freelance graphic designer and volunteers time at school gardens.
Contact him at bang@cfmatl.org
---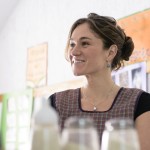 Hilary King
Director of Special Projects
Hilary is a native Oregonian that was transplanted to Atlanta in 2010. Hilary has worked in food systems since she started at Hamilton College in 2001. Since then, she has been a researcher, potluck organizer, waitress, business adviser and chief of farmer relations. She has worked with farmers and food businesses across Latin America and East Africa, testing out ways for farmers to earn more money and consumers to get to know more about what they eat. Her work has been supported by a Thomas J. Watson and a Fulbright Fellowship. When not working with CFM, Hilary moonlights as a PhD Candidate in Cultural Anthropology at Emory University in Atlanta. She teaches courses on local food systems, and is finishing her dissertation, focused on what happens when producers and consumers get to know each other in Chiapas, Mexico. She also makes a darn good latte and handmade tortillas.
---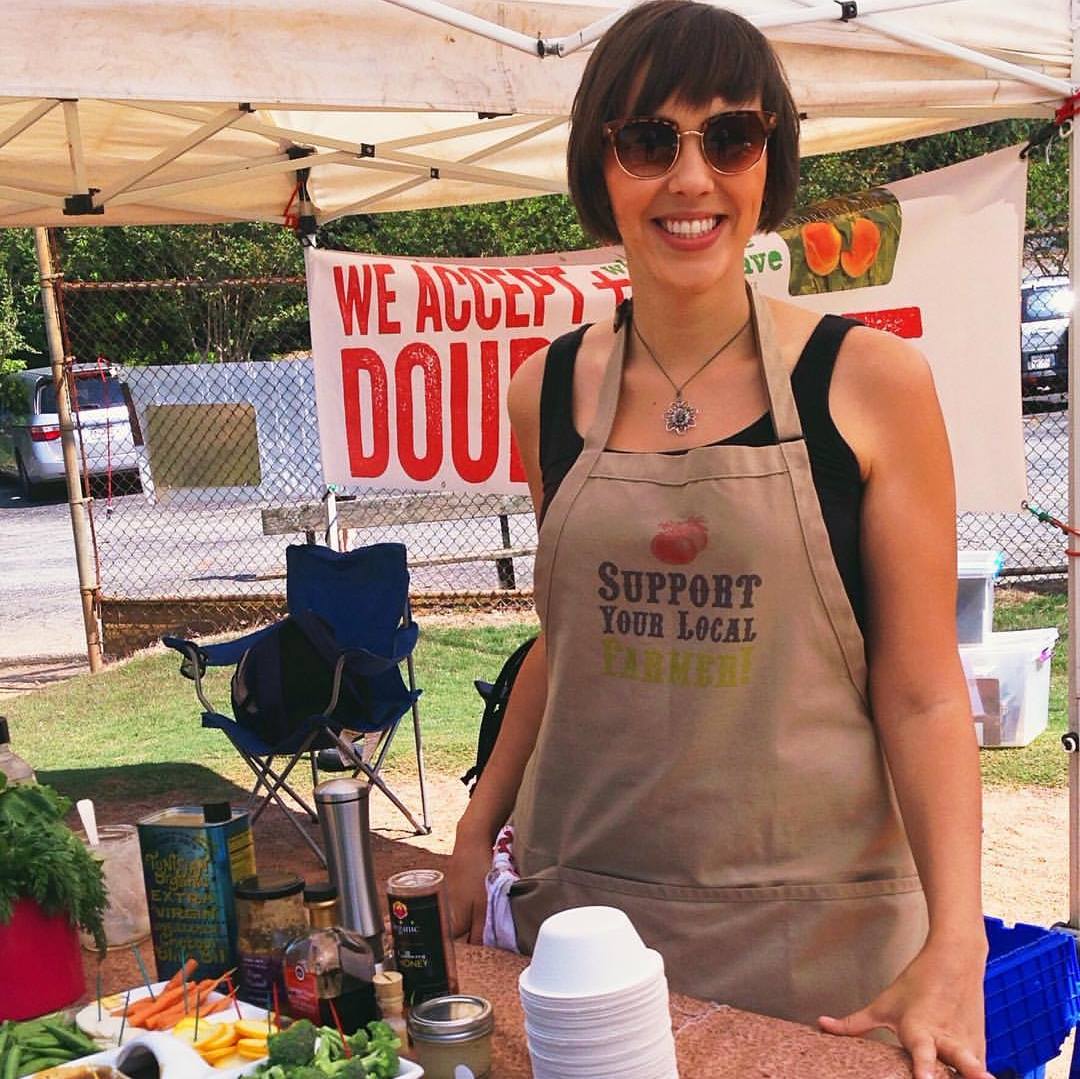 Danielle San Filippo
Vendor Growth Program Coordinator
Danielle has worn many hats for CFM over the years, including market manager, Director of Operations, and educational chef. However, no position speaks more to her passion for growing a sustainable food system than that of Vendor Growth Program Coordinator. Danielle is excited to oversee the work of professional development classes, mentorship programs, and an extensive resource-sharing network as a means of enabling CFM vendors to become strong, sustainable business leaders in the local food economy.
---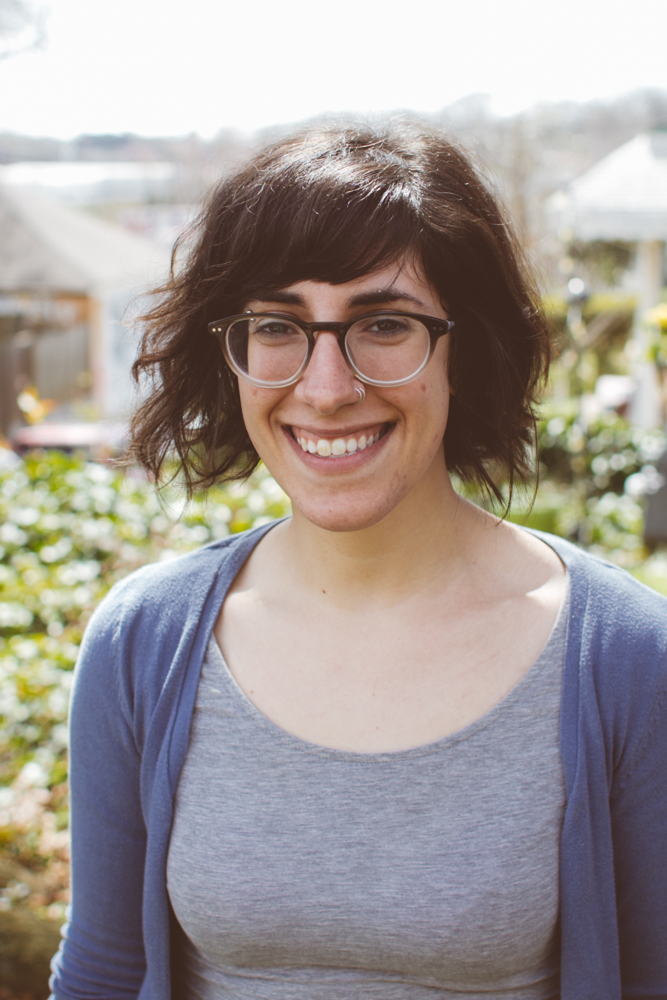 Sam Gader
Market Manager — East Atlanta Village & Grant Park Farmers Markets
Sam is grateful for the opportunity to bring together Georgia's local growers, businesses, organizations and food advocates through the lens of the Atlanta farmers markets. Before moving to Atlanta in 2014, she graduated from Stony Brook University in New York with a degree in ecological science. Since then, her work has been driven by an interest in sustainable food systems. She has worked in agriculture, horticulture, landscaping, plant research and small food businesses and is excited to be participating in her third season with Community Farmers Markets.
---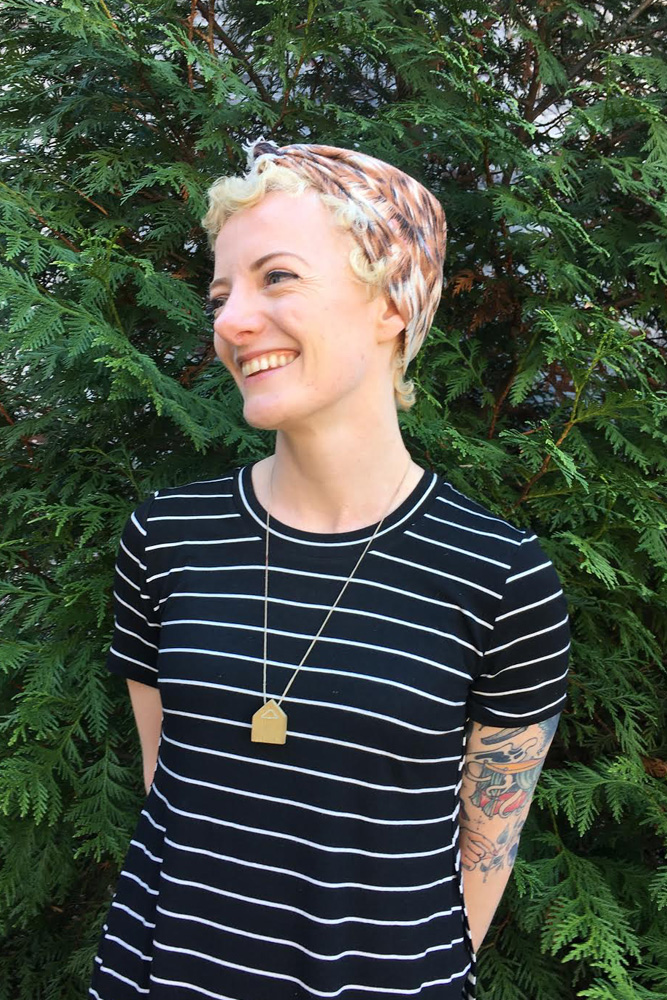 Porter Mitchell
Market Manager — Decatur Farmers Market
Porter Mitchell is a first-generation Southerner who found her home in the Atlanta local food movement in 2013. She sees her work as a convergence of three of her greatest interests: culture, sustainability, and social justice. Her personal heroes include Flannery O'Connor and Dolly Parton. On her off hours she enjoys cooking, rock climbing, and quiet Sundays at home with her husband and two very nice dogs. She can be spotted puttering around town in her little yellow truck.  
---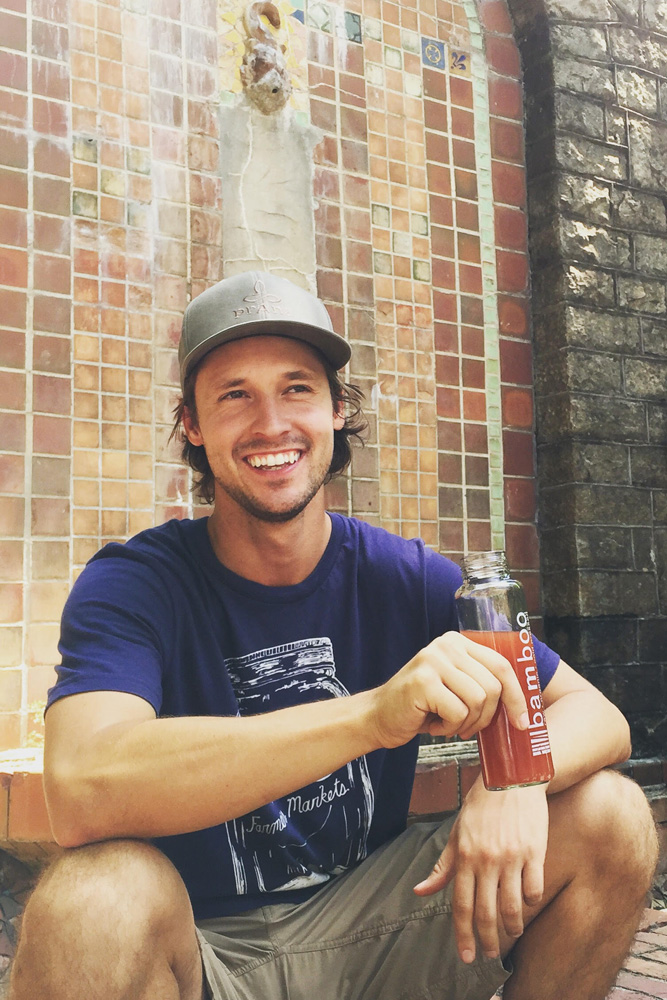 ---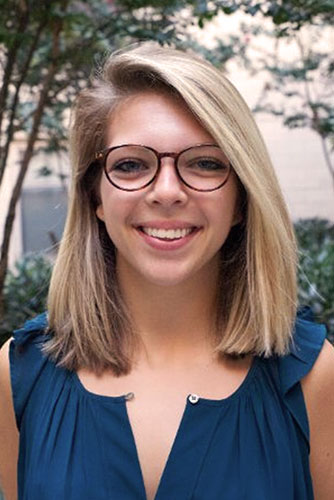 Haven Bills
Market Ambassador  — East Atlanta Village & Ponce City Farmers Market
Haven found her passion for the local food movement during her time at the George Washington University. There she received her degree in Human Services and Social Justice and Environmental Sustainability. While in D.C., she gained experience working in farmers markets and engaging with the local food community. After graduating in May of 2016, Haven spent time traveling and farming in a small town outside of London. She then returned to her hometown of Atlanta and happily joined the CFM team just a few months later. When she's not at the farmers market, Haven can be found hiking around Georgia or experimenting in the kitchen.
---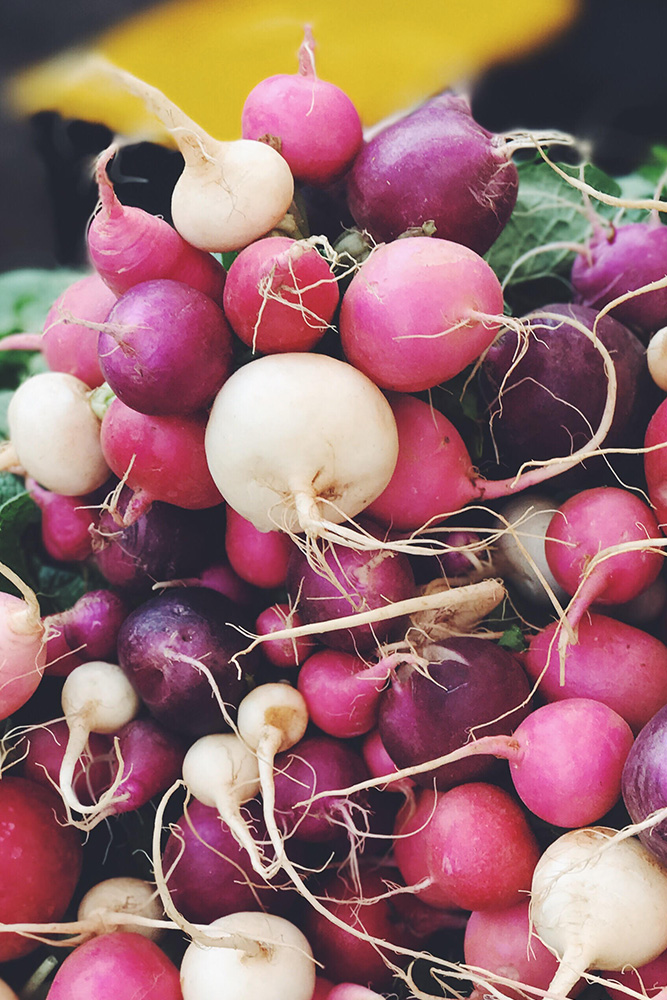 Joan Brooks
Market Ambassador  — Grant Park Farmers Market
---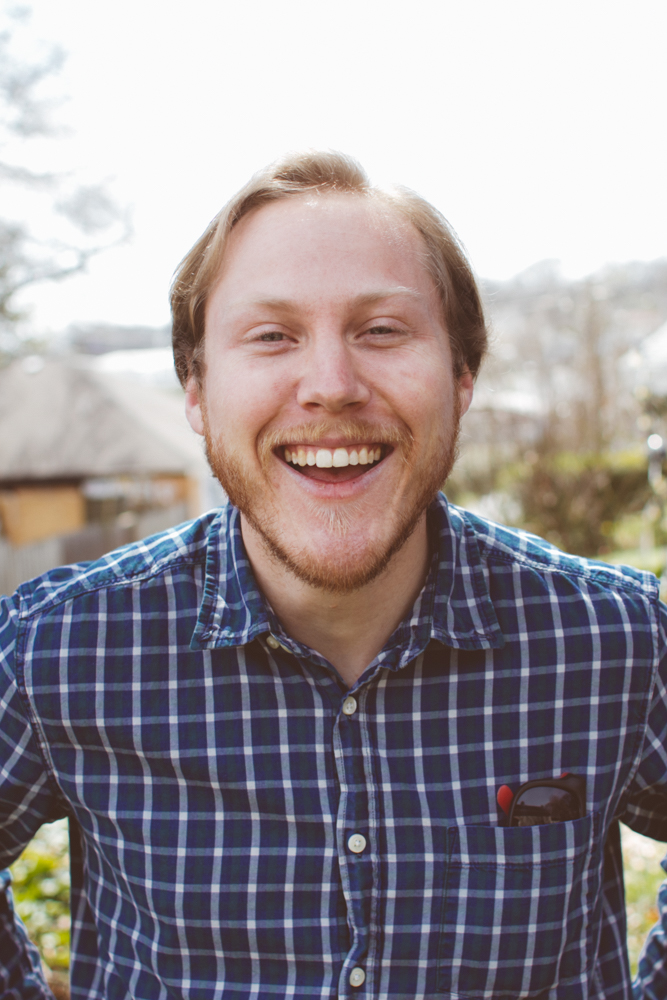 Doug Friesema
Market Ambassador — Decatur Wednesday Farmers Market
Doug moved from Virginia in 2009 and has been a proud Decaturite ever since! Doug loves that he can ride his bike to the market, practice his Spanish language skills every week, and get to know all of his neighbors! He is also the pastor of Pleasant Hill Presbyterian Church in Statham, GA. Doug's faith drives his support of food systems that are healthy for our bodies, our communities, and our earth.
---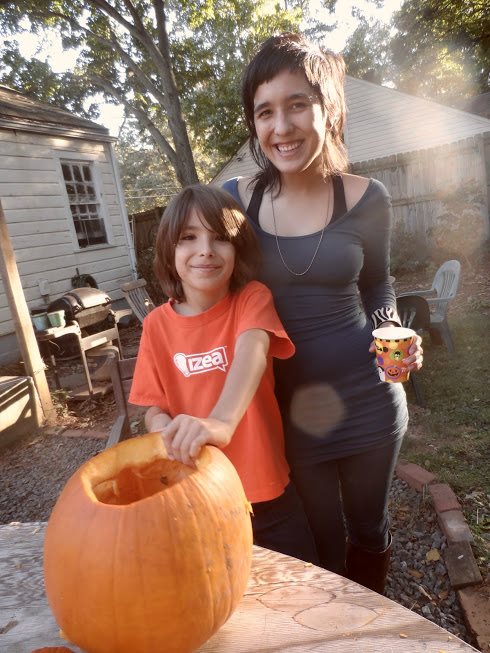 AnaMaría Páramo
Graphic Designer
AnaMaria joined the CFM team for the 2014 season as a marketing intern. She is a visual artist and designer who works actively within the Atlanta community in a wide range of interdisciplinary projects. She holds a deep connection with nature and a great concern for contributing to the formation of a healthy and environmentally-aware society. AnaMaría studied Media Arts at the Art Institute of Atlanta and began working as a graphic designer in 2010. She also creates installation art, illustrations, and volunteers as a gardening and Spanish tutor at FATE elementary school.
---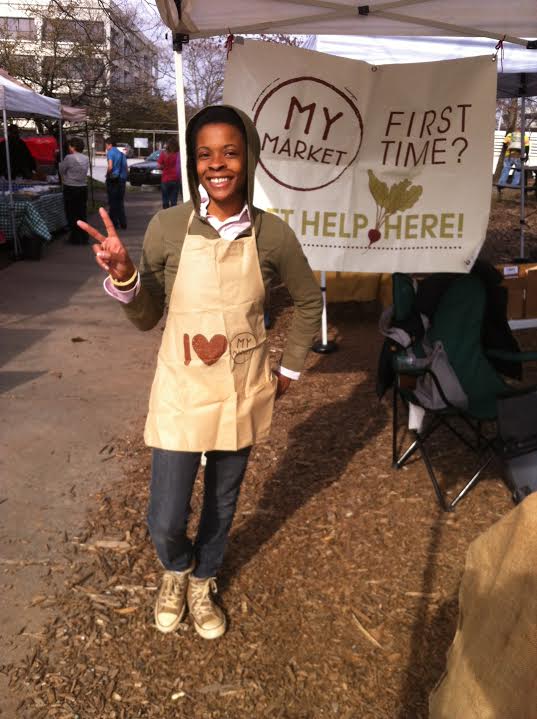 Andrea Blanton
Educational Chef — Grant Park Farmers Market
A Chicago, IL native and Phoenix, AZ transplant, Andrea found her permanent home in the dirty south while obtaining her B.A. in International Studies from Spelman College in 2006 and a Certificate in Sustainable Urban Agriculture from HABESHA in 2013. She recently served as one of Georgia's first FoodCorps service members teaching the youth of Cobb and Atlanta public schools about gardening and healthy food options. Her first experience with CFM was as a mother looking for fresh and local food. Impressed by the fun people and welcoming environment, she began working with the organization as My Market Ambassador for Grant Park in 2014. She is now happy to serve the awesome communities of Decatur. Andrea finds joy in exploring simple recipes, wild crafting herbal tea blends and supporting natural birthing. Sister chats, beaches and fire pits are her sources of rejuvenation.
---
Interested in working with us? Please visit our Job Opportunities page.