Tomato and Melon Ceviche
---
Recipe by Spencer Gomez of Holeman & Finch Public House
Demonstrated at Ponce City Farmers Market on July 25, 2017
---
Ingredients
2 large cucumbers of choice (Levity Farms)
½ pint tomatoes, charred on grill and split. Cooled. (Cosmos Organic Farm)
½ small melon of choice (preferably seedless)
1 jalapeno, seeded and diced very small (King of Crops)
1 ripe avocado, diced
½ red onion shaved on mandolin (Cosmos Organic Farm)
1 teaspoon Ancho chili powder with cumin (preferably a blend of spicy and mild summer peppers)
ne bunch cilantro, chopped (Truly Living Well)
One cup lime juice
2 tablespoons olive oil
Salt and pepper
---
 Directions
Dice cucumbers and combine with lime juice and olive oil. Let sit for one hour.
Char tomatoes on grill and allow time to cool. Split with sharp knife and mix with cucumbers
Dice melon and add to mix 4. Seed and Dice jalapeño very small (Brunoise) add to mix
Dice avocado, add to mix and stir until mix begins to thicken 6.
Shave red onion on mandolin (Thinner the better)
Add remaining ingredients, salt and pepper to taste.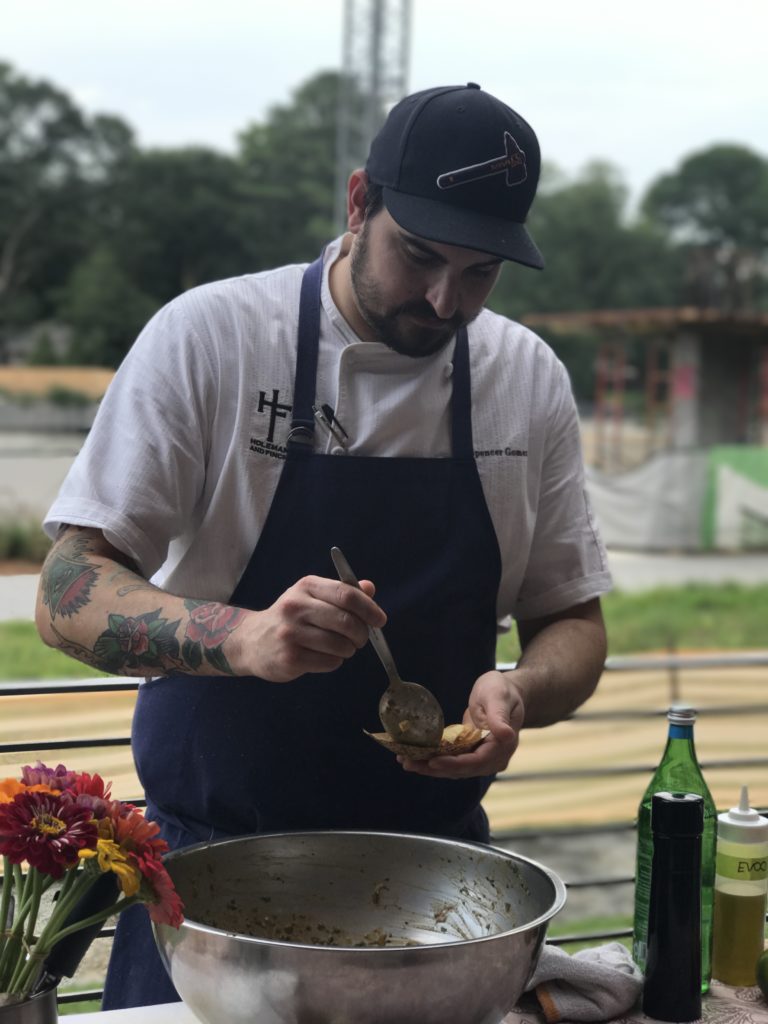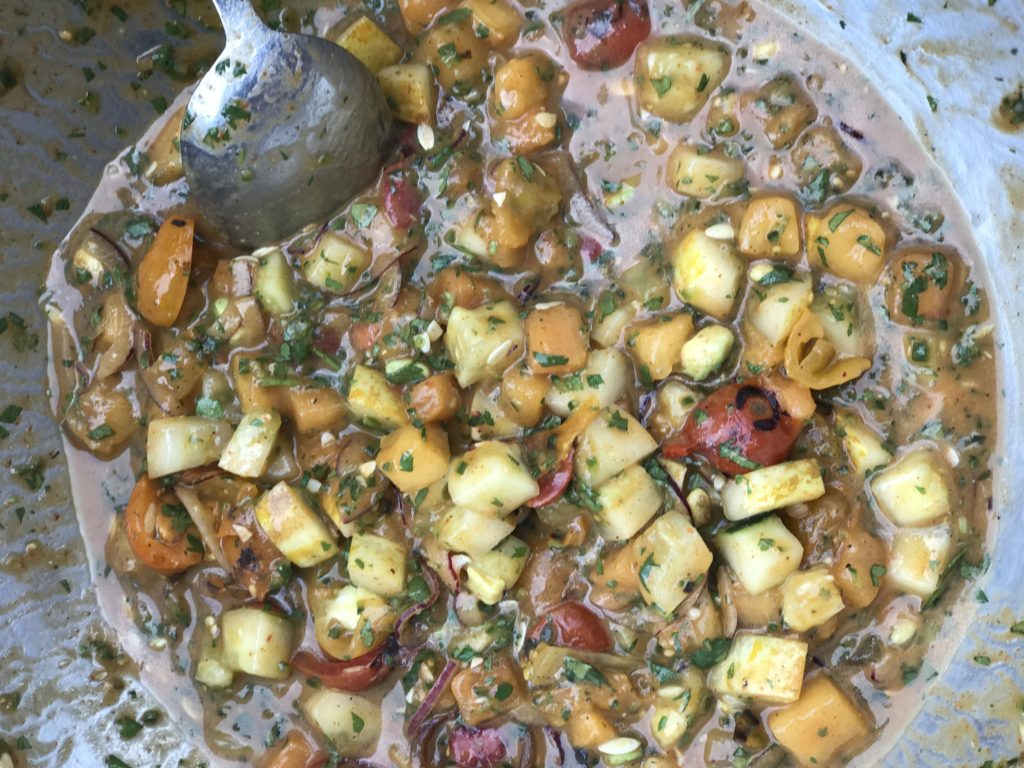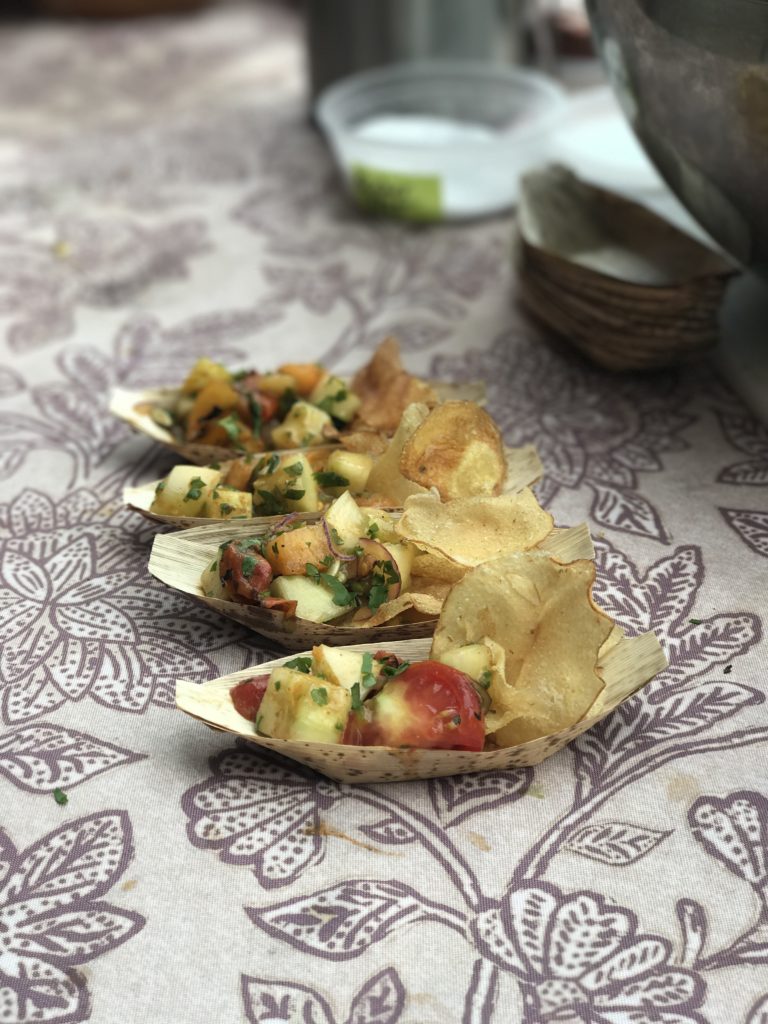 ---
Our At-Market Educational chef demos are made possible by Les Dames d'Escoffier International – Atlanta Chapter and Piedmont Healthcare.