The East Atlanta Kids Club visited the market yesterday to go on a My Plate scavenger hunt. They learned about the fruits and vegetables that provide them with vitamins and nutrients, the protein that makes their muscles strong, the dairy that makes their bones strong, and the grains that give them energy. Then they went on a scavenger hunt around the market to see what locally-grown and produced foods were available at market that could meet their needs.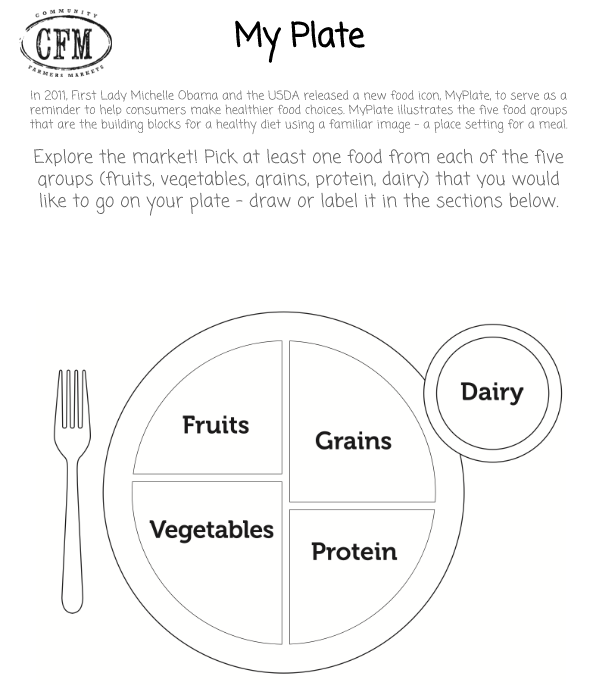 The also did a lot of taste testing! From tamales…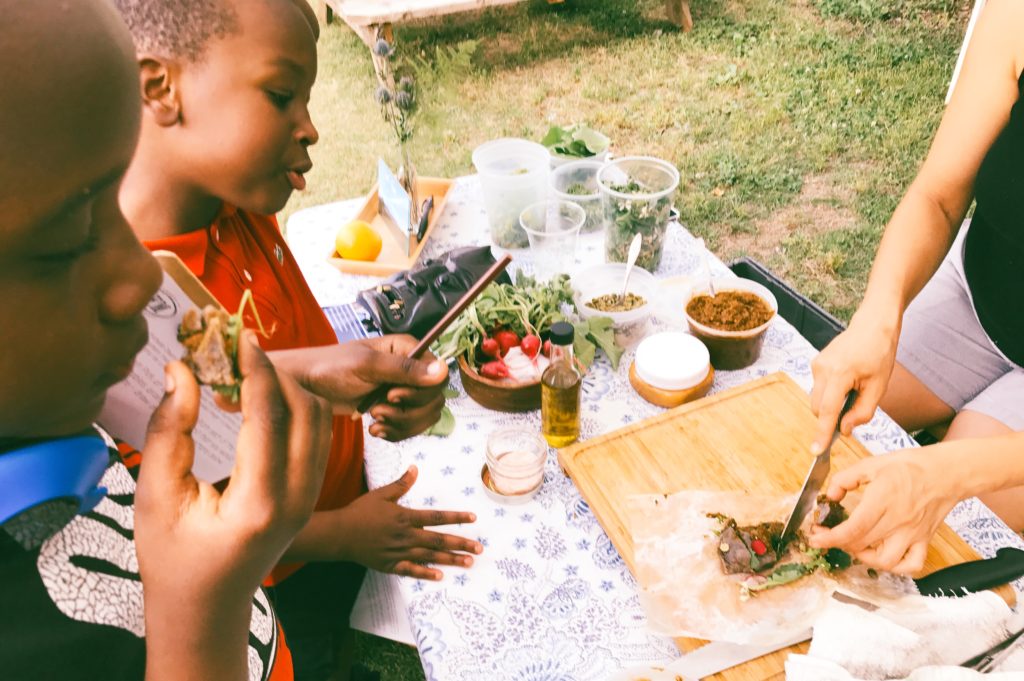 to pickled and canned fruits and veggies from Preserving Now…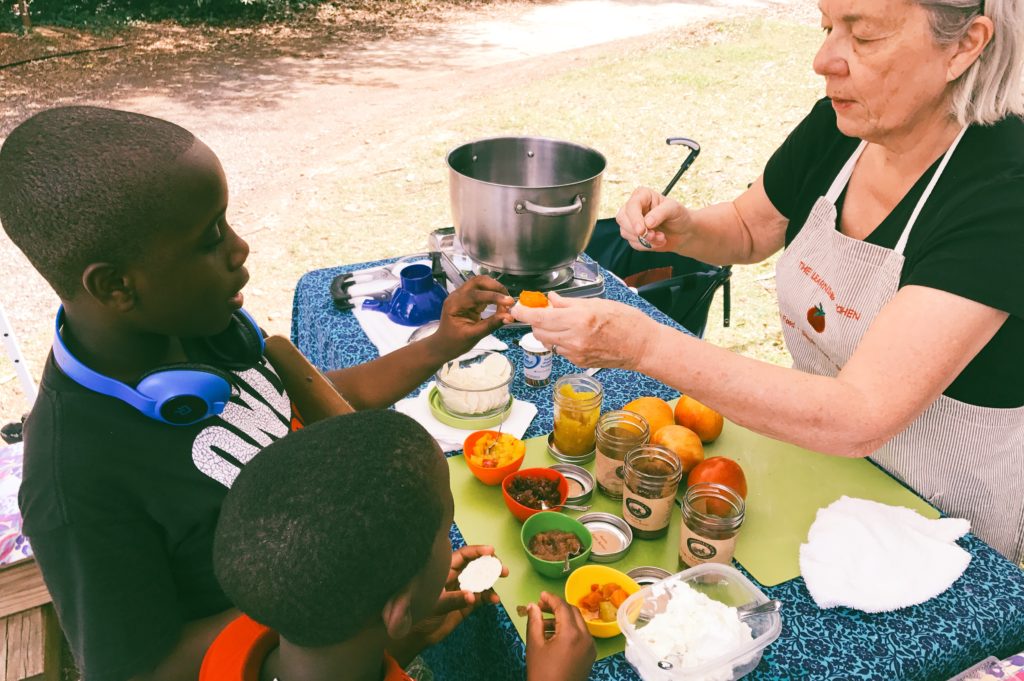 to cheese from Fromaggio…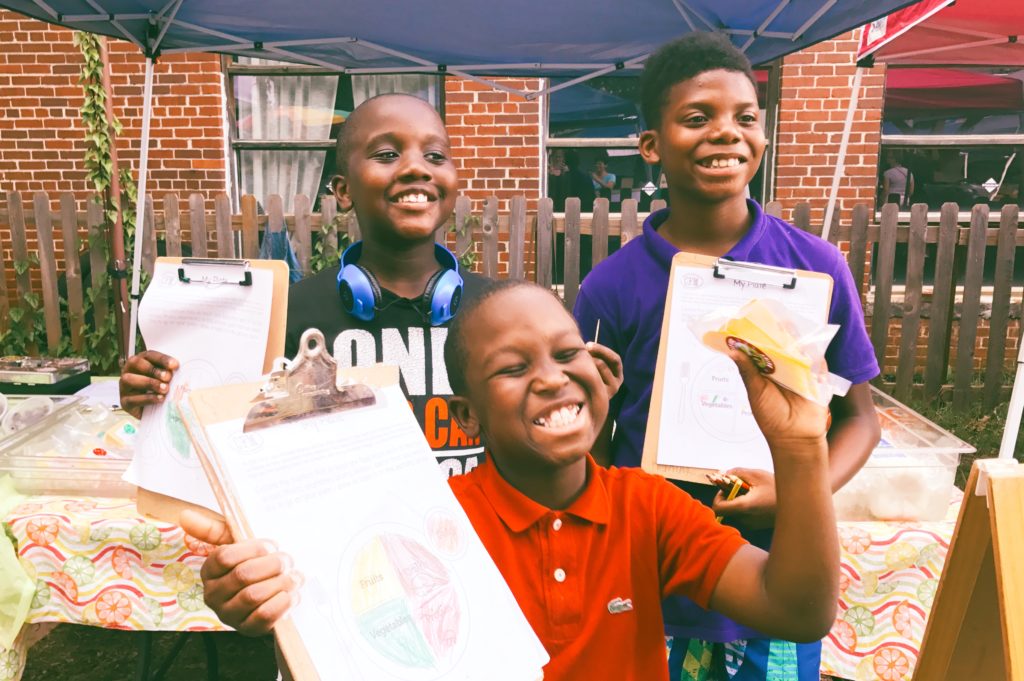 to sugar snap peas and Nuts for Pate…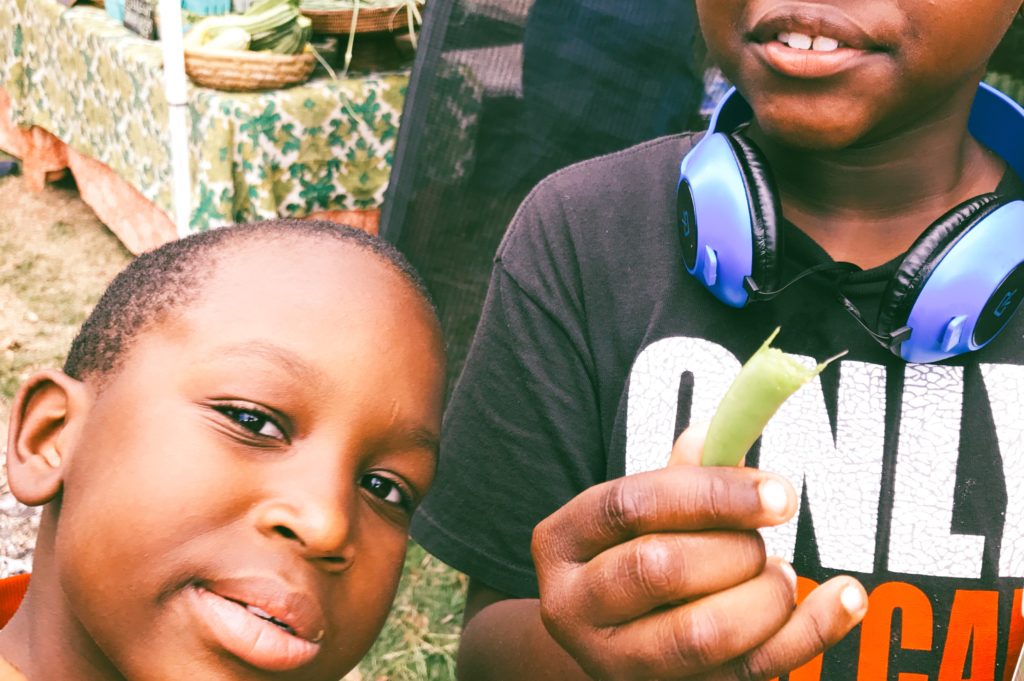 to edible flowers grown by Crack in the Sidewalk and given by Matthew Ridgway, the Executive Chef at The Southern Gentleman.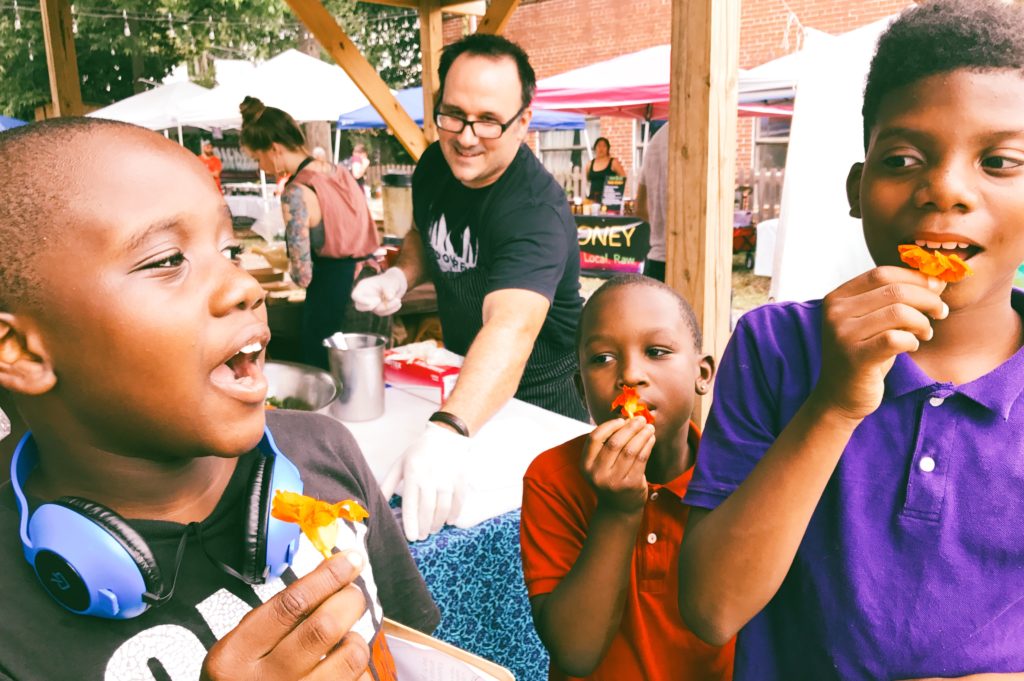 We had a great time and the kids learned so much!