Recipe by Michael Bertozzi of TWO Urban Licks
Demonstrated at the Ponce City Farmers Market on June 21, 2016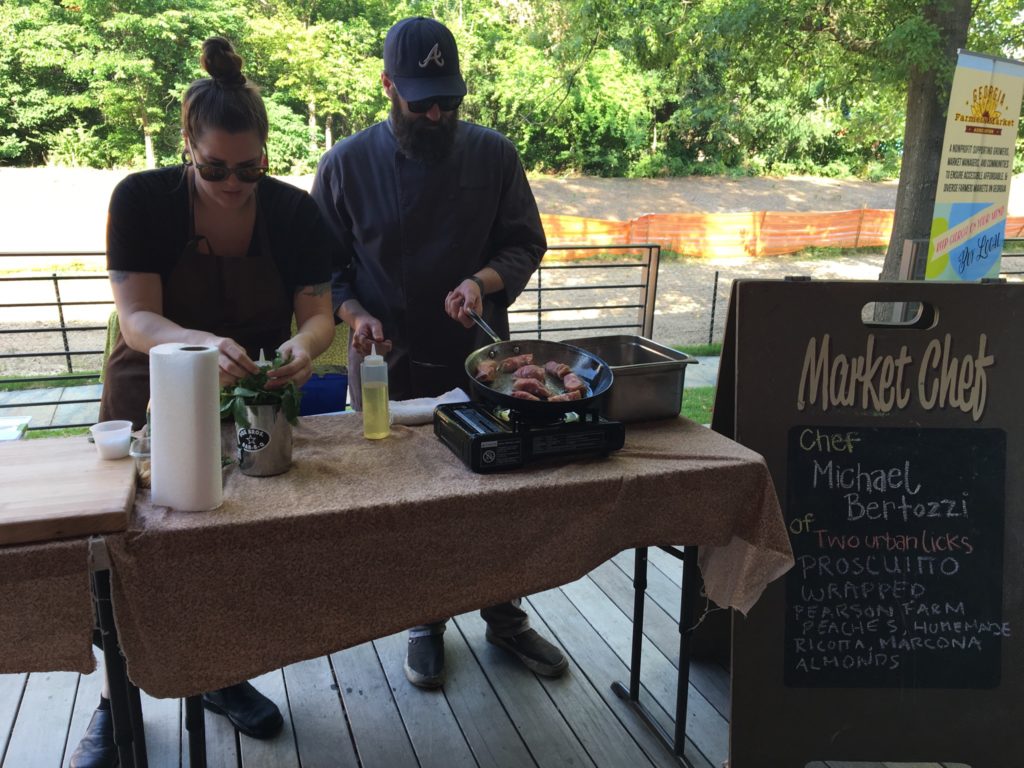 Ingredients:
Prosciutto
Peaches from Pearson Farm
Housemade Ricotta
Marcona Almonds
Fresh Mint from Truly Living Well
Olive oil
Directions:
Slice peaches into 1/2-inch thick slices.
Wrap prosciutto around peach slice.
Heat olive oil in pan. Once olive oil is hot, cook prosciutto-wrapped peaches in pan until golden brown on each side.
Chop marcona almonds and make ricotta (or store bought).
Place cooked peach down on the plate, top with sliced marcona almonds, fresh mint and drizzle with olive oil.