Recipe by Chef Paola Villafane  
Demonstrated at the Decatur Farmers Market on June 22, 2016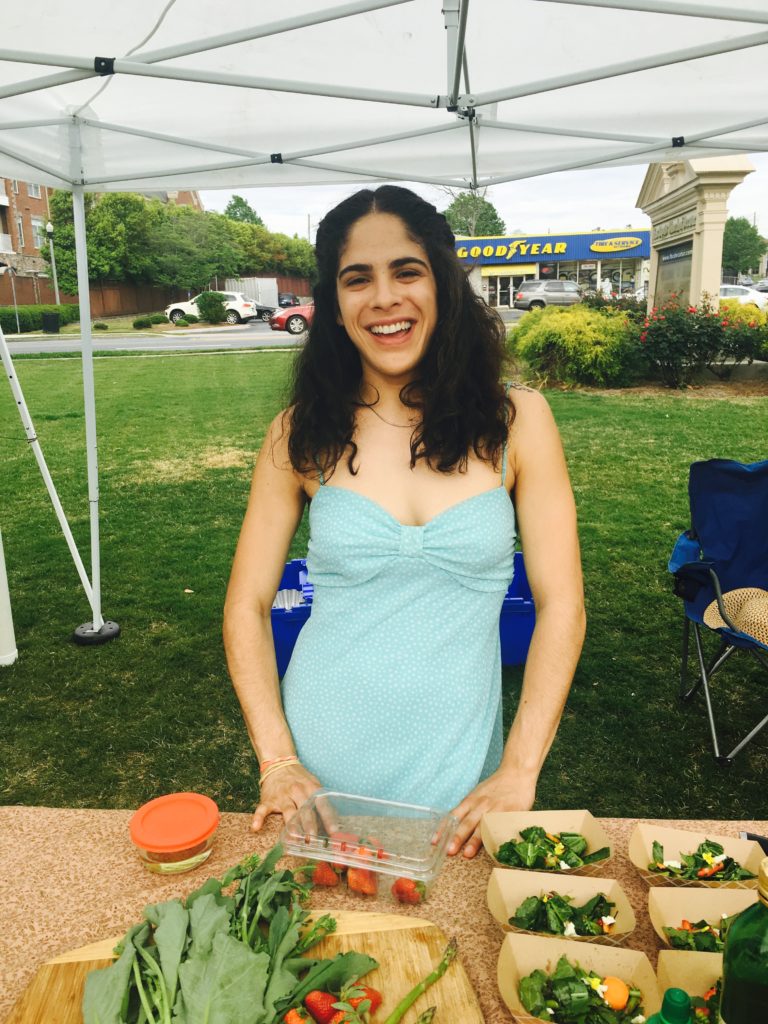 Ingredients:
Directions:
Mash one cup of blackberries with a fork.
Stir in one tablespoon of balsamic vinegar. Add salt and pepper to taste.
Finely chop arugula.
Slice tomatoes and cucumbers.
Slice bread and toast. (or don't toast, it's great non-toasty too!)
Spread blackberry mash on bread.
Top with sliced cucumbers, tomatoes, and a sprinkle of cheese. (if using)
Finish with arugula on top.