Recipe by Chef Brian Horn of JCT Kitchen and Marcel 
Demonstrated at the Westside Farmers Market on Sunday, May 22, 2016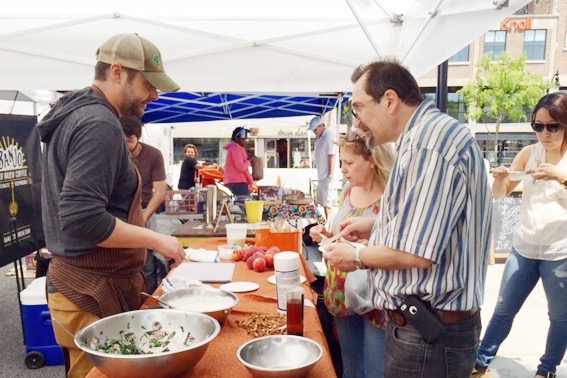 Ingredients:
Directions:
Slice peaches, radishes, kale, herbs and set aside.

Chop and toast the spiced pecans.

Toss the kale, herbs and radishes with the vinaigrette.

Sweeten yogurt with honey and a pinch of salt, stir to mix.

Apply a spoonful of yogurt to a plate, top with slices of peaches and kale mixture.

Garnish with pecans.