Chilly Day Chili
---
Recipe by Educational Chef Paola Villafane
 


Demonstrated at Decatur Farmers Market on November 18, 2017
---
Ingredients
1/2 – 1 lb flank steak (Riverview Farms)
2 lbs tomato (Jody's Farm)
3 small bell peppers (Mealor Family Gardens)

1 onion

2 small jalapeno peppers

3 garlic cloves

1 15 oz can black beans

chili powder

salt, pepper

mustard seed

oregano

smoked paprika
---
 Directions
Prepare steak first. Lay cut flat on a cutting board and cut into small cubes.

Sprinkle salt, pepper, and chili powder over meat and blend well with hands.

Place a saute pan over high heat and add meat when pan is almost smoking. Cook meat about 10 minutes, or until the meat has browned all the way through. Set aside in saute pan, covered to maintain moisture.

Prep vegetables by dicing tomatoes, onion, and bell peppers. Minced garlic and jalapenos (remove seeds and veins at first, add if more heat is desired).

Add vegetables into a pot and cook over medium heat, covered, for about 15 minutes. Stir occasionally.

After 10-15 minutes, once vegetables begin to lose shape and color, add chili powder, salt, pepper, mustard seed, and oregano. Mix then cover and cook for 10 minutes, stirring occasionally. (As time passes and flavors develop, spices can and should be adjusted to desired taste.)

Rinse and drain canned beans before adding to pot. Add beans and steak into the pot and stir well. Make sure to add the fat drippings from the steak for optimal flavor.


Cook for 5 more minutes uncovered and stir in a small amount of smoked paprika before serving.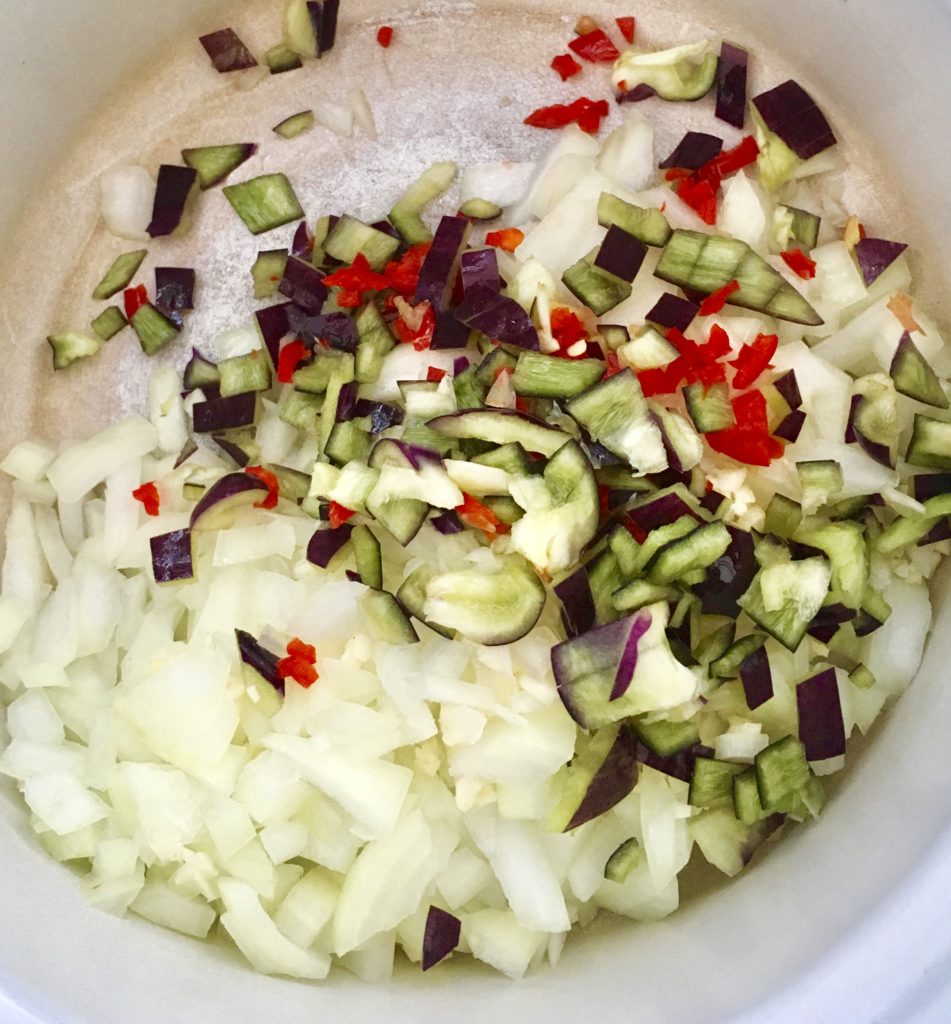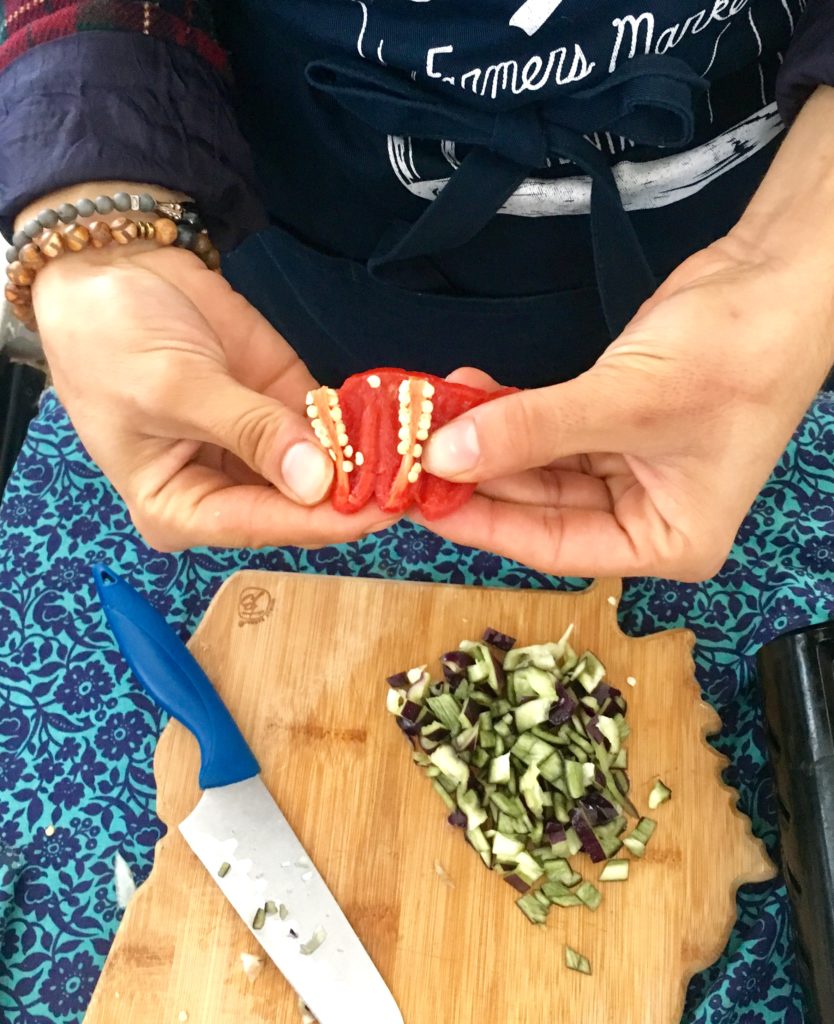 Educational chef demonstrations made possible by Piedmont Healthcare and Les Dames d'Escoffier Atlanta.