"We are passionate about food and service. It really is simple. We want to do our best, not only for our customers but our community and world. It is becoming more apparent that our country's current food system is broken and we want to be apart of change. Sourcing locally now, though not always the easiest or cheapest way, will hopefully add momentum to the movement to allow for growth in the farming communities here in GA. Hopefully one day soon most all ingredients will be readily available for everyone."  Chef Jessica Hanners of Souper Jenny Decatur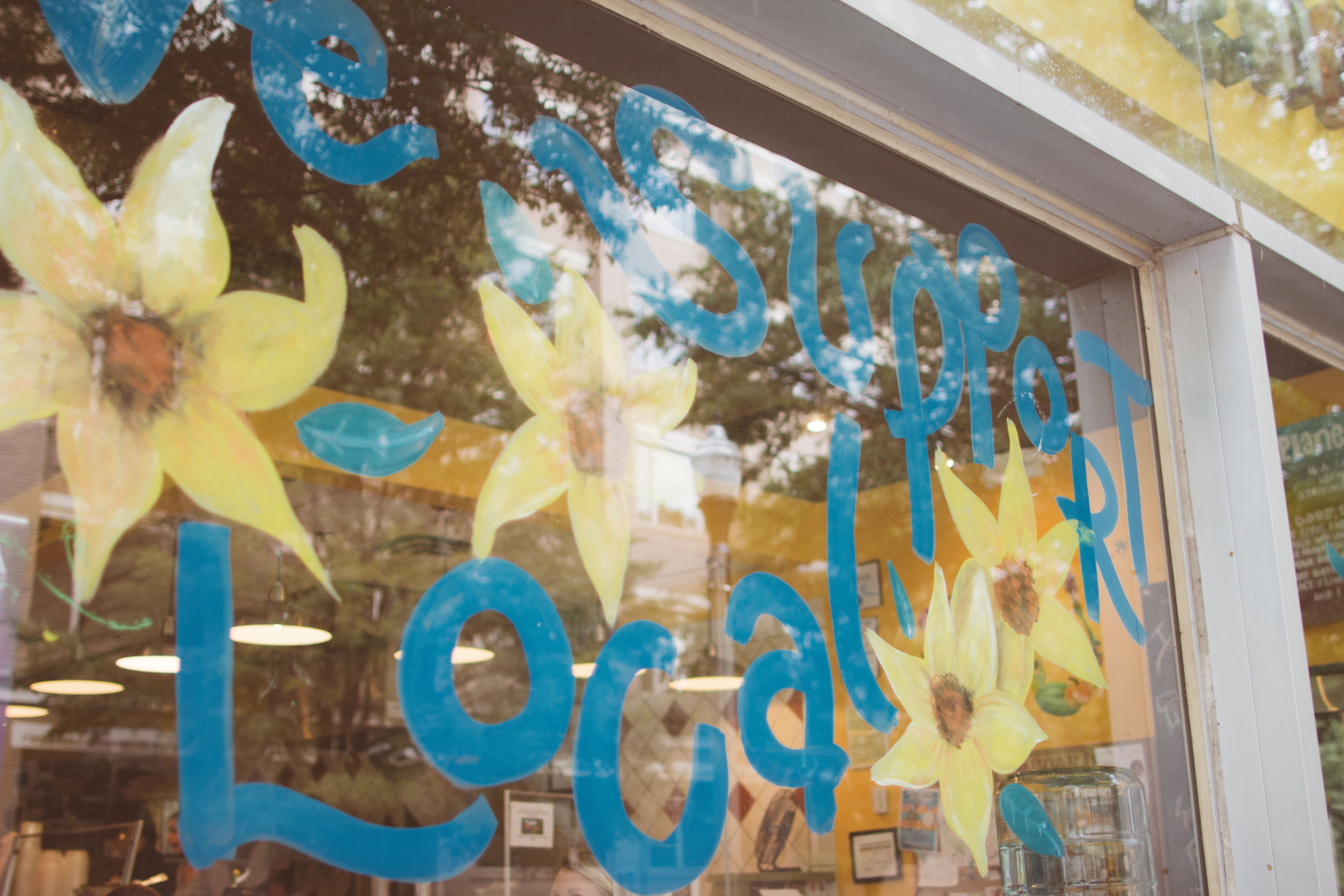 For the week of #EatLocalATL, supporting the restaurants in Atlanta who source locally is just one of many delicious ways to take the challenge! We're talking to Chef Jessica Hanners of Souper Jenny in Decatur about how they incorporate local food into their menu. While they source from local farms for some of their ingredients regularly, they also host weekly family dinners on Thursday nights, where they cook with produce from their Global Growers Network restaurant CSA, and return a portion of the proceeds back to Global Growers.
Here are some of the regular menu items from their Thursday night dinners:
Variety of soups: 

Turkey Chili, 

Brunswick Stew, 

Veggie and White Bean Soup, 

Split Pea Soup

Variety of salads: m

ixed greens and garden veggies with ranch; p

ear slaw with cabbage, carrots, dried cherries, toasted pecans, blue cheese, and maple lemon dressing; and t

raditional green salad with roasted chickpeas, cucumber, red onion, tomato, olives, oregano and red wine vinaigrette

Variety of Sandwiches: r

oasted chicken salad with carrot, celery, fresh herbs, tomato, and mixed greens on a wheat bun; and r

oasted veggie sandwich with zucchini, squash, portabello mushrooms, red pepper, spinach and herbed goat cheese on herbed focaccia bread
You can pick up your own bounty of delicious produce from Global Growers Network every Wednesday at our Decatur Farmers Market.
We want to see your #EatLocalATL stories! Eat locally grown food and share your experiences by using #EatLocalATL and tagging Community Farmers Markets. This will enter you into a raffle to win a gift basket of market goodies worth over $250 (we'll announce the winner on Monday Sept 20th)!