"I can confidently say that locally grown food tastes better." Chef Billy Allin of Cakes & Ale
For the week of #EatLocalATL, supporting the restaurants in Atlanta who source locally is just one of many delicious ways to take the challenge! Today we're visiting Cakes & Ale in Decatur and talking to Chef Billy Allin about the dishes on their menu that feature locally sourced ingredients for you to enjoy as a part of the #EatLocalATL challenge.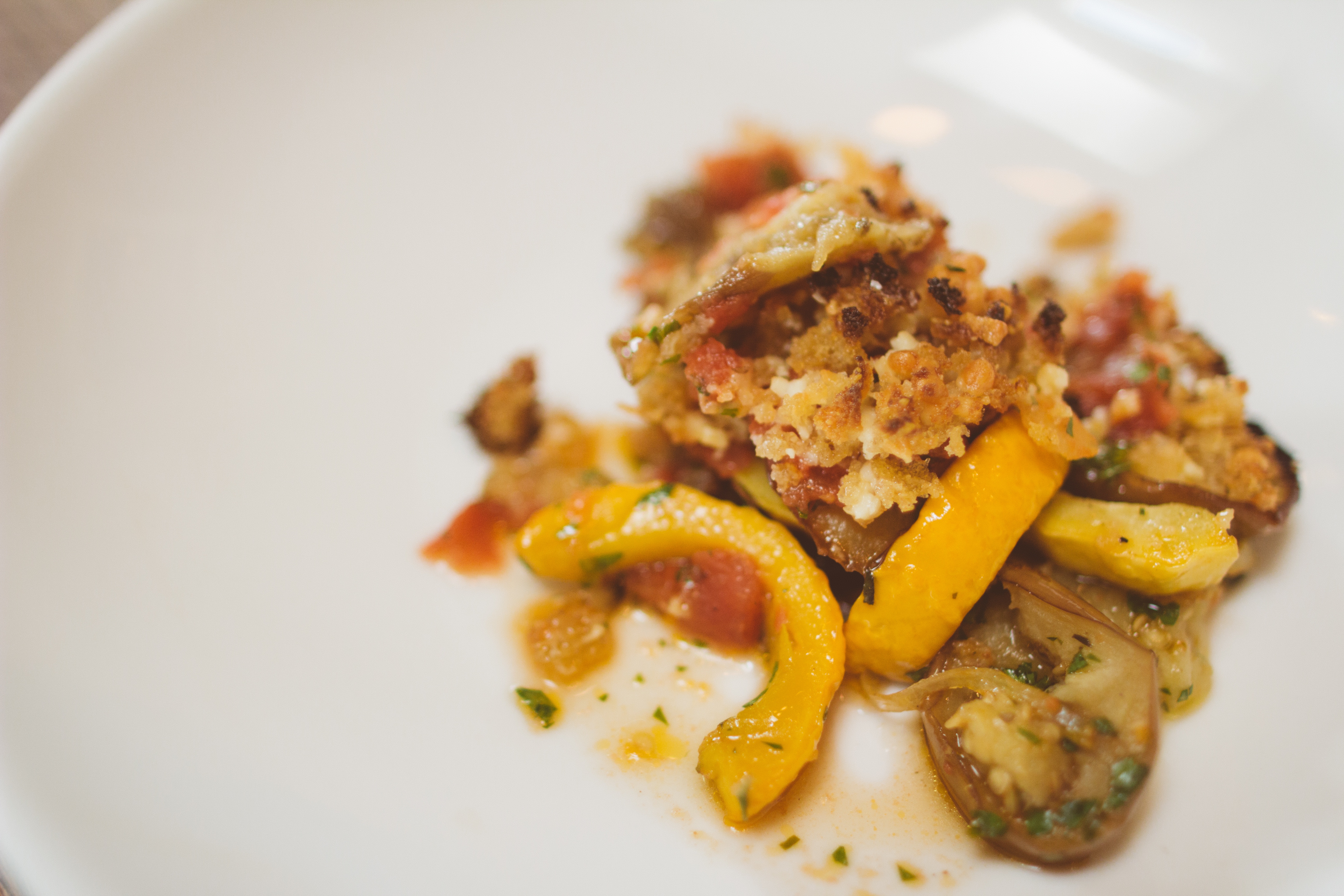 Roasted eggplant & squash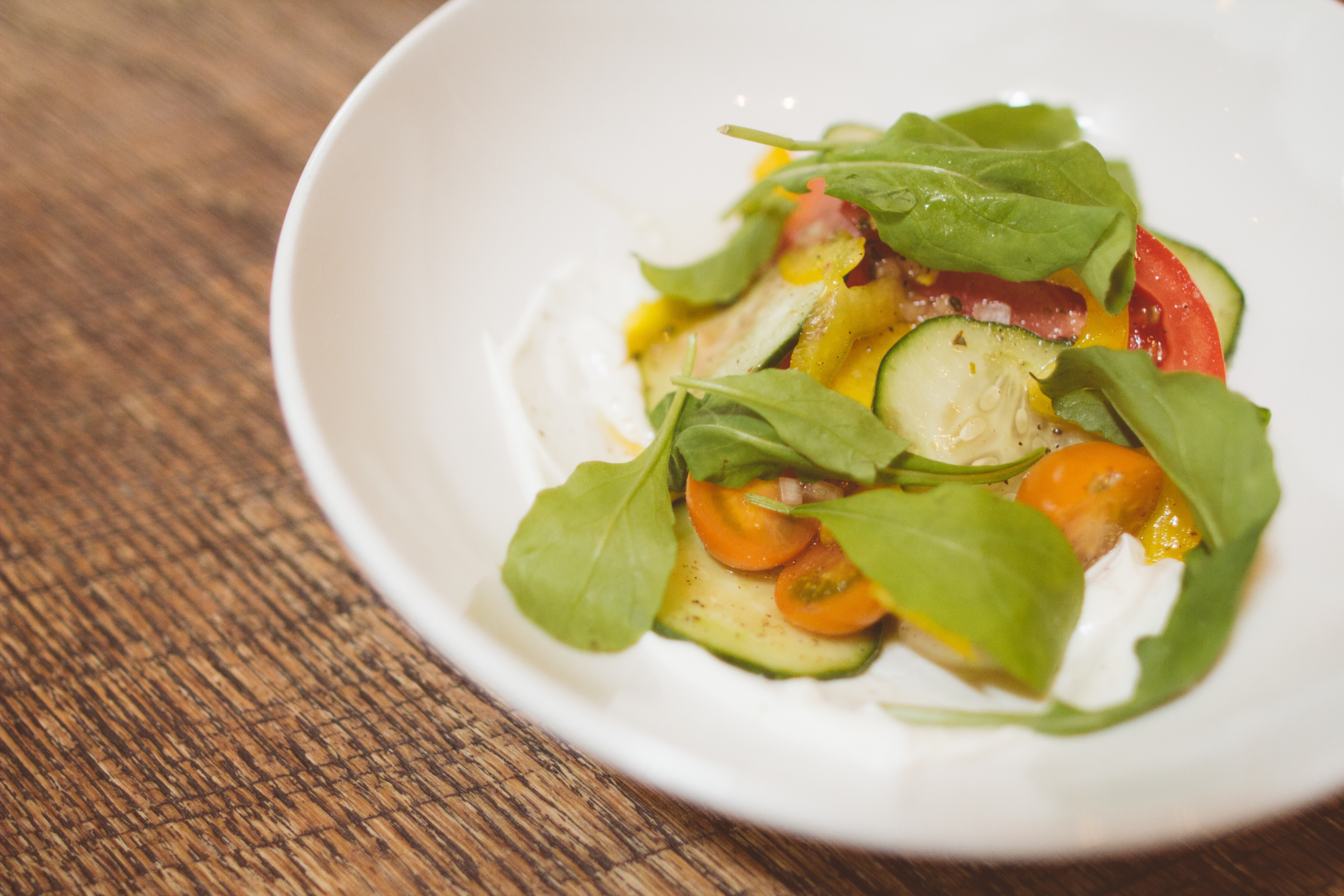 Greek Salad – arugula, tomatoes, cucumbers, sweet peppers, vinaigrette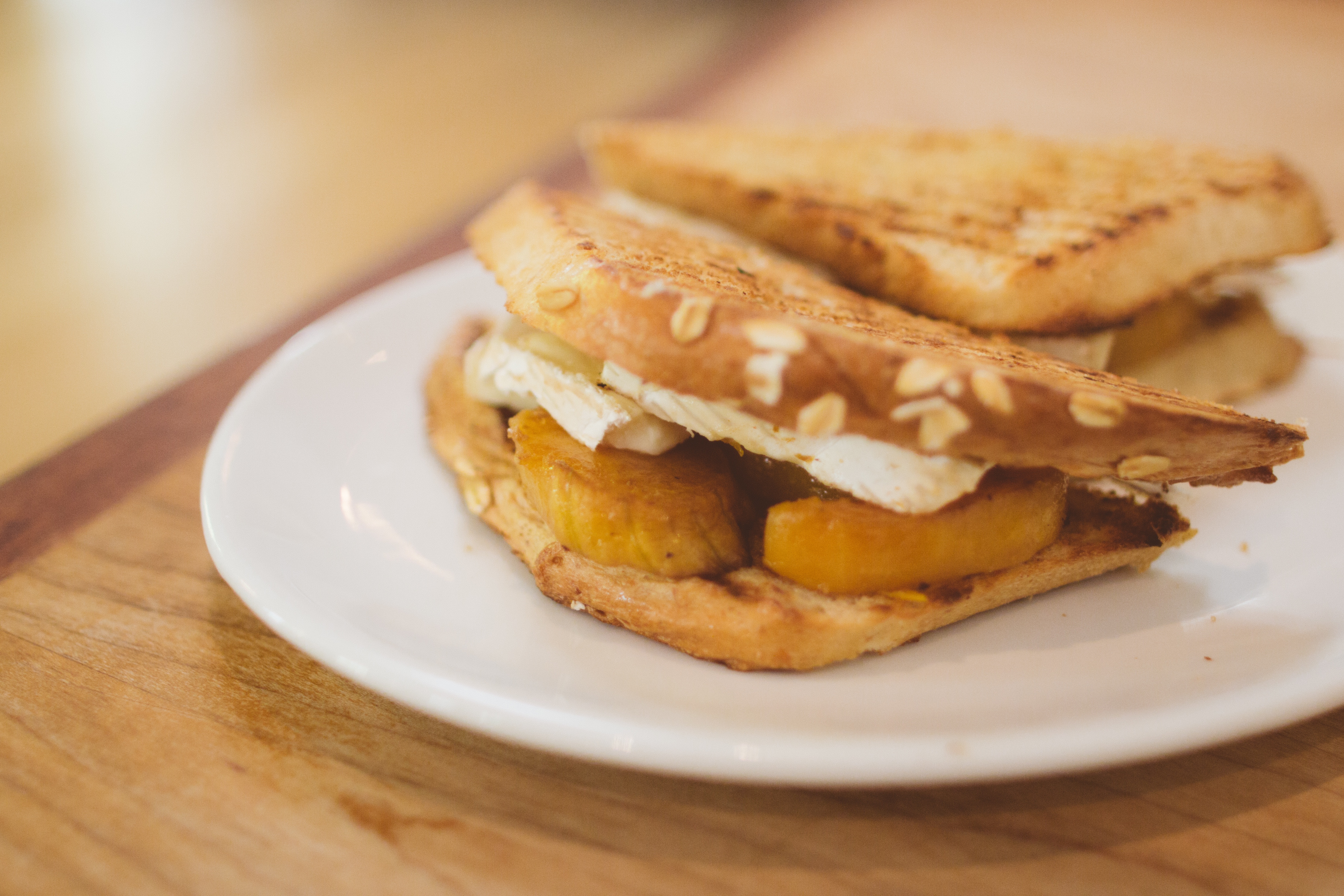 Brie Sandwich – butternut squash agrodolce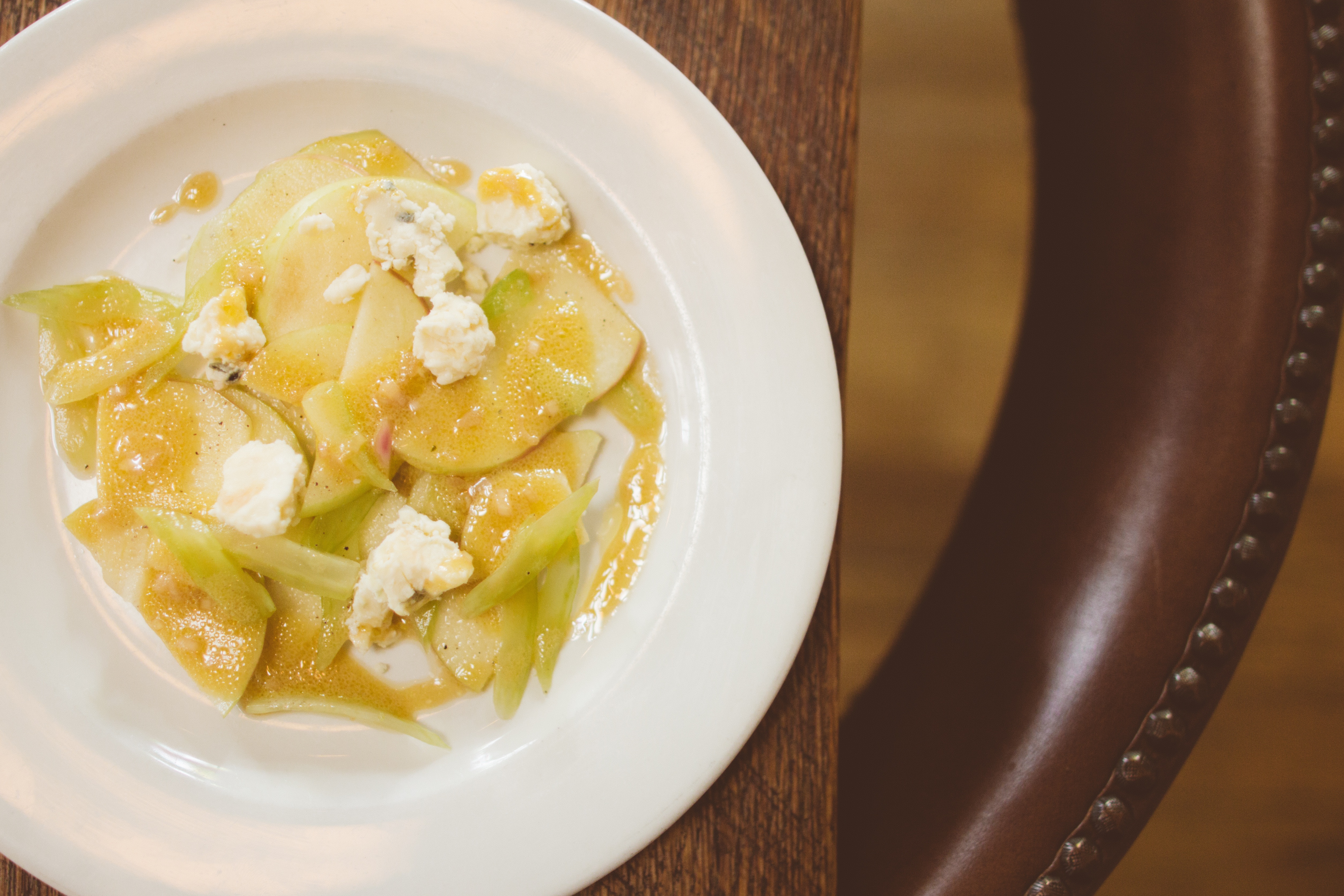 Apple Plate – gala apples, celery, gorgonzola, mustard vinaigrette
Billy Allin is a regular farmers market shopper, stopping by weekly right at opening time to execute his fast-paced, perfected shopping technique. He also farms over two acres at his home, sometimes supplying his restaurant with hard-to-find crops but more often than not, enjoying the constant experimentation and growing in his appreciation for the skill and labor that goes into farming. Cakes & Ale sources from Besmaid Gardens and Mountain Earth Farms (both at the Decatur Farmers Market.)
We want to see your #EatLocalATL stories! Eat locally grown food and share your experiences by using #EatLocalATL and tagging Community Farmers Markets. This will enter you into a raffle to win a gift basket of market goodies worth over $250 (we'll announce the winner on Monday Sept 20th)!
CFM on Facebook · Instagram @communityfarmersmarkets