Sourcing locally is what determines how we cook and make drinks at Kimball House. We change items daily based on what is brought to us by all of the great farmers of the Atlanta area. Fresh figs from Tate Tewksbury one day will be a fig salad the next day on the menu. Pineapple sage from the Scharko's will get put into a rum cocktail and farmer Cass from Finch Creek will ask us what we're looking for and bring beautiful tiny carrots that are less than an inch in size. Andrea Ness is not only a partner in Adair Park Urban Farms, but she is also a server at Kimball House and has been with us since opening. Her herbs and micro greens are amazing and we luckily get first dibs! – Miles Macquarrie, co-owner of Kimball House
Miles Macquarrie runs Kimball House alongside chef Jeffrey Wall. They're dedicated to working with a multitude of farmers around Atlanta directly, and even grow in their own garden, right outside of the restaurant. Stop by and try some of these stellar dishes for a great meal out during the #EatLocalATL Challenge and support the folks who support our farmers (and keep going back after the challenge because it's just a wonderful place)!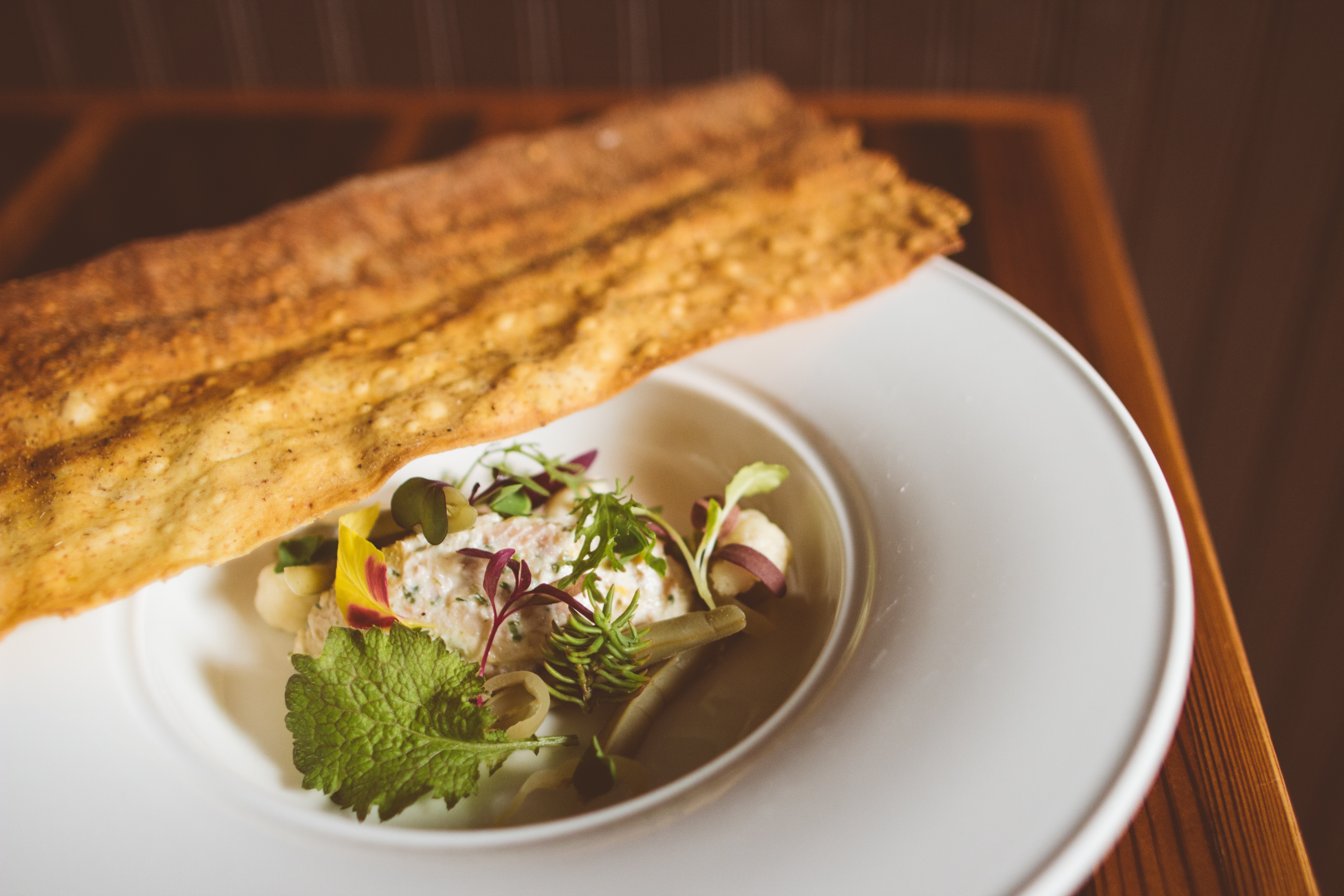 Smoked Trout Salad – North Georgia trout with pickled veggies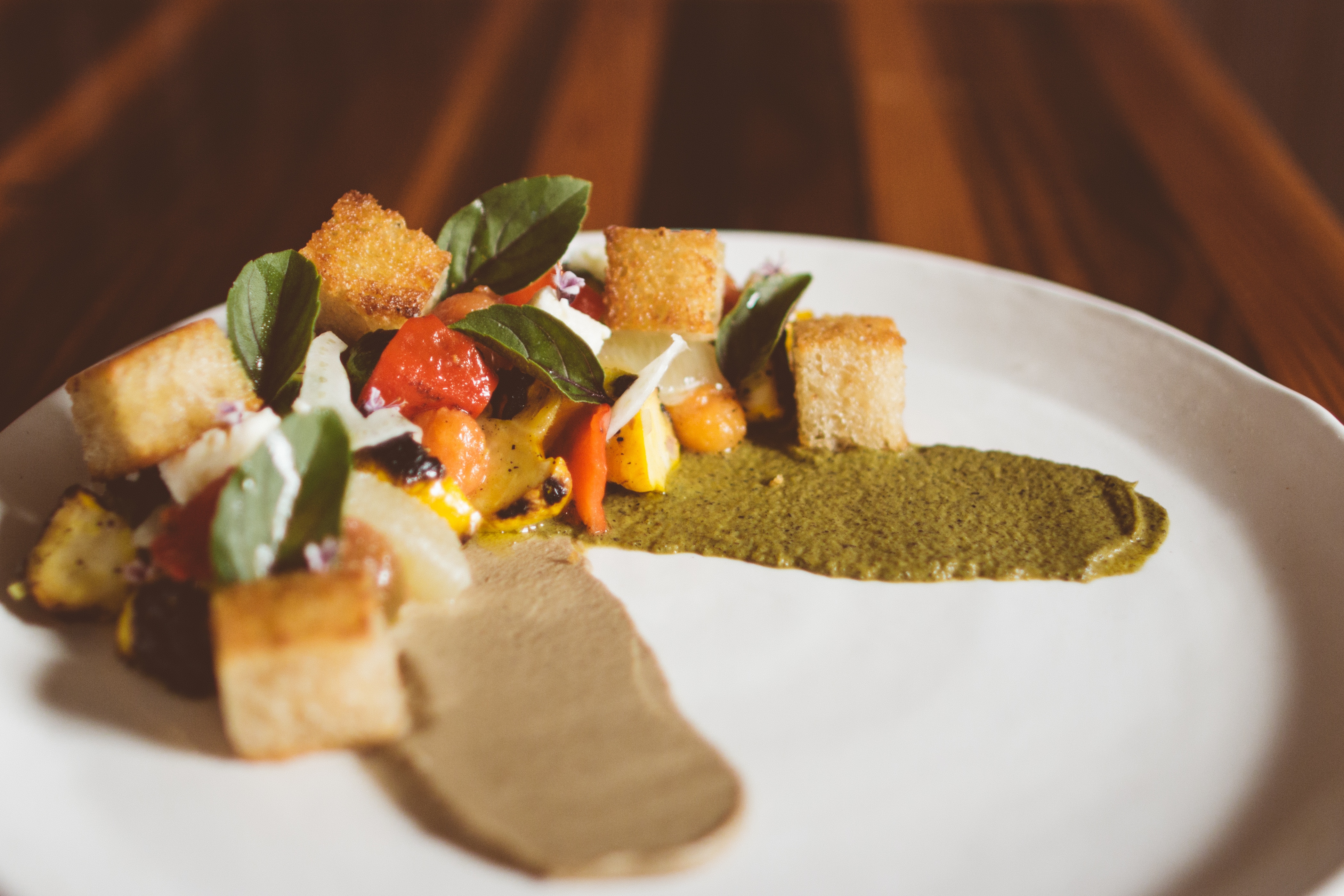 Summer Salad – summer squash, sungold tomato, eggplant, ricotta, housemade croutons, peppers and basil from garden onsite (and buds from African Blue-Bud Basil on site)
See Kimball House's list for a more comprehensive idea of where they source from, and come see one of their favorite farmers, Scharko Farms, at our East Atlanta Village Farmers Market every Thursday.
We want to see your #EatLocalATL stories! Eat locally grown food and share your experiences by using #EatLocalATL and tagging Community Farmers Markets. This will enter you into a raffle to win a gift basket of market goodies worth over $250 (we'll announce the winner on Monday Sept 20th)!