Recipe by Dani San Filippo
Demonstrated at the Decatur Farmers Market on June 18, 2016
This recipe is great to make in bulk for summer potluck parties! It also keeps really well for 2 days or until the cucumbers begin to over-soften, because the longer it sits, the more the flavors marinate!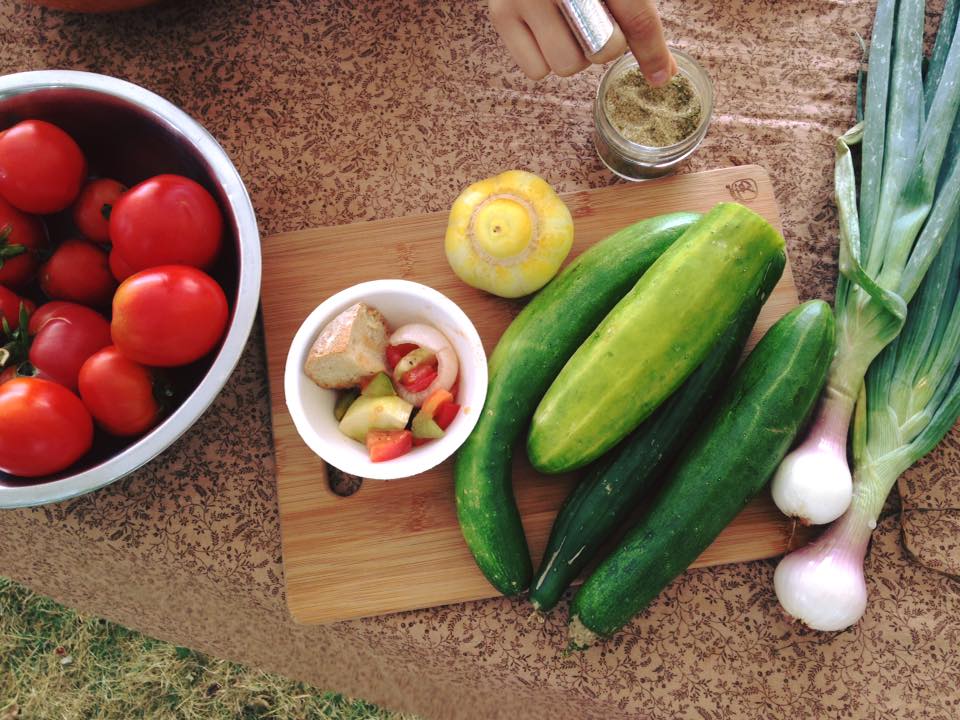 Ingredients:
5 Medium-large tomatoes
1 Large cucumber
1-2 Small onions
Approximately 2-3 tablespoons salt and seasoning of choice
Olive oil
Red wine vinegar
Crusty bread
Directions:
Slice onions and place in a jar with red wine vinegar for at least 30 minutes.
Meanwhile, chop tomatoes and cucumbers and place in bowl with olive oil.
Season with your favorite spices (thyme, basil, oregano all taste great here!) and salt.
Add in onions and about 1 tablespoon red wine vinegar (or more to taste). Let sit for at least 30 minutes to 1 hour.
Stir and serve with crusty bread slice to soak up the yummy juices!