Recipe by Jackie Chang of O-Ku Sushi and Umi
Demonstrated at the Westside Farmers Market on July 3, 2016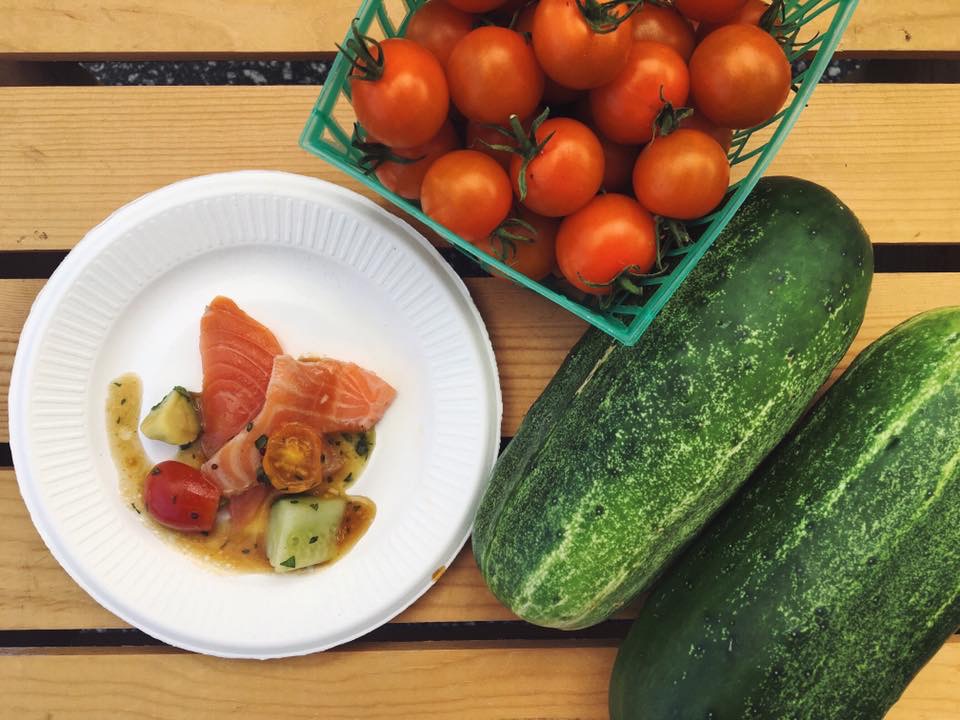 Ingredients:
Vinegar Sauce
Rice
Vinegar
Soy sauce
Extra virgin olive oil
Pineapple juice
Sugar
Dijon
Mustard
Black Pepper
Coriander
Seed Salad
Directions:
Combine ingredients for the vinegar sauce. Set aside.
Pan sear the salmon on both sides, then turn off the heat, add wood chips, cover it with a top and let smoke until flavors are infused.
Chop vegetables to desired size and combine with lemon juice, vinegar and sugar to taste. Add salmon in bite size pieces and drizzle with vinegar sauce.