Once each month, Community Farmers Markets teams up with the Wylde Center to provide programming for the seniors living at the Decatur Housing Authority. The goal of the program is to teach cooking skills and to adapt recipes that the participants know and love to include seasonal, locally-grown, and healthy ingredients.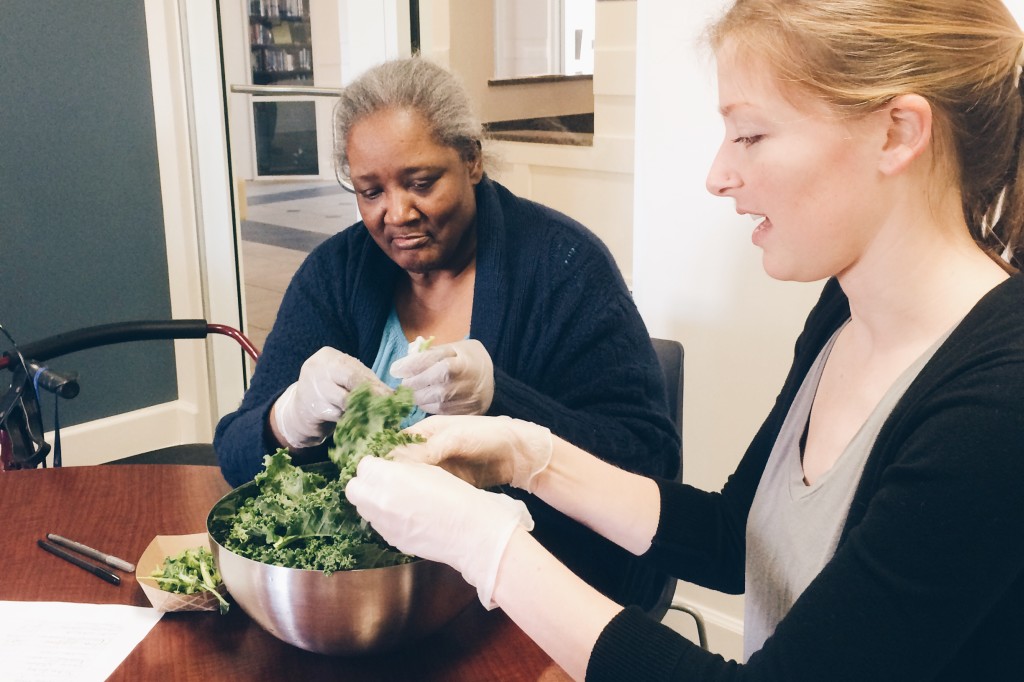 For February's class, we focused on creating homemade versions of some of our favorite store-bought recipes and preparing local, seasonal greens in both a raw salad and in a cooked dish.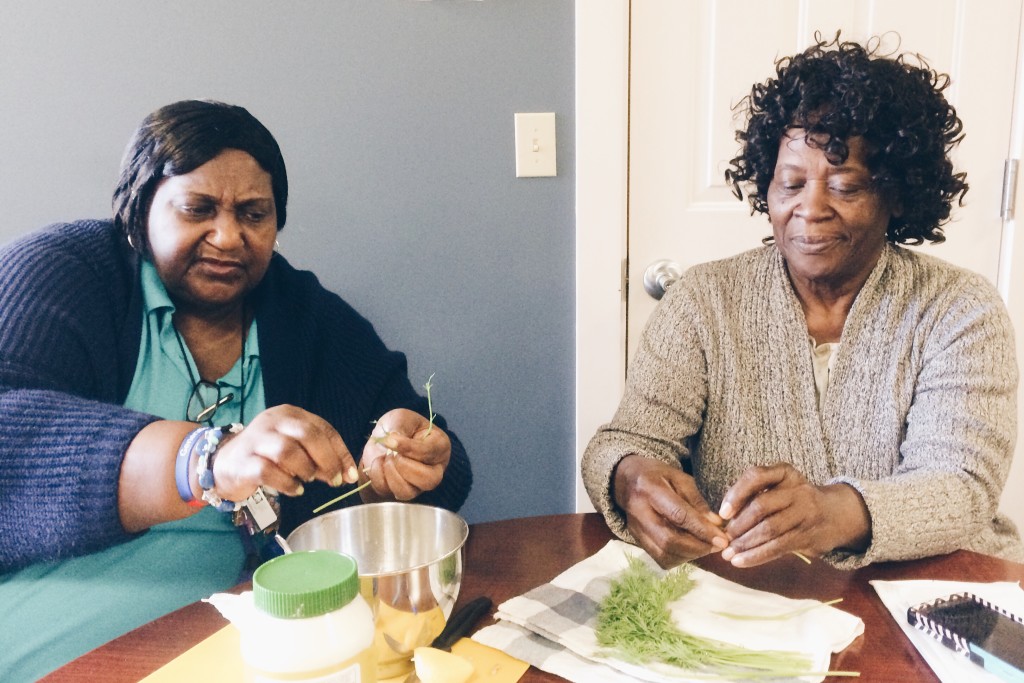 Participants created a creamy dill dressing to try with their spinach salad and a lemon pepper honey dressing to try with their raw kale salad. Both dressings only had four common ingredients.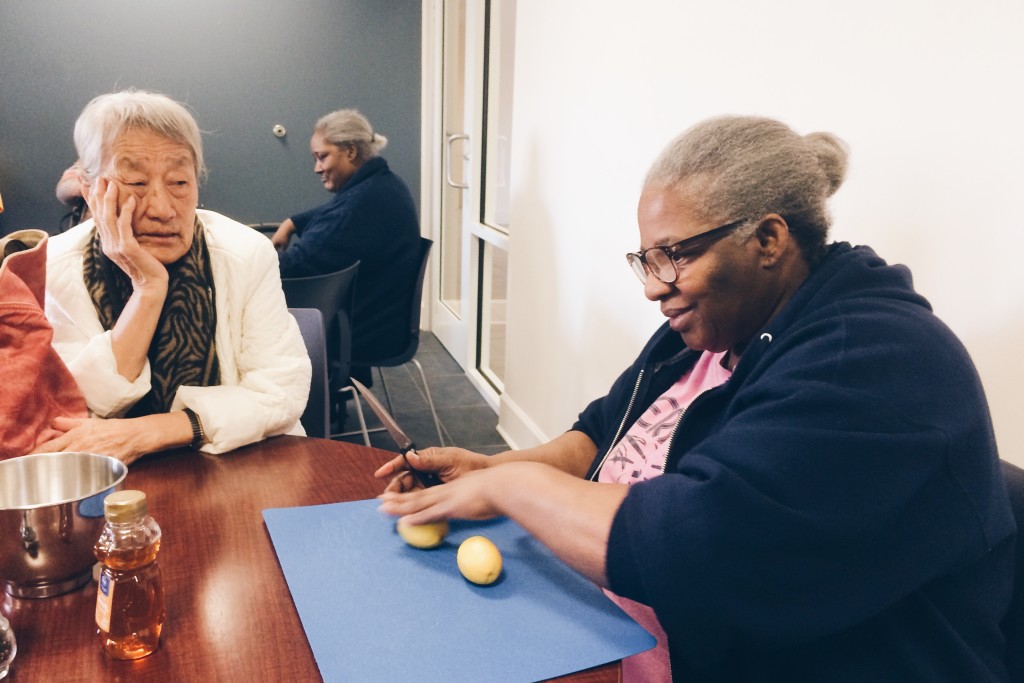 After trying their salads with homemade dressings, we cooked up the spinach and kale so they could have a taste. The majority of participants said they liked it and would try it again!