Simple Roasted Beets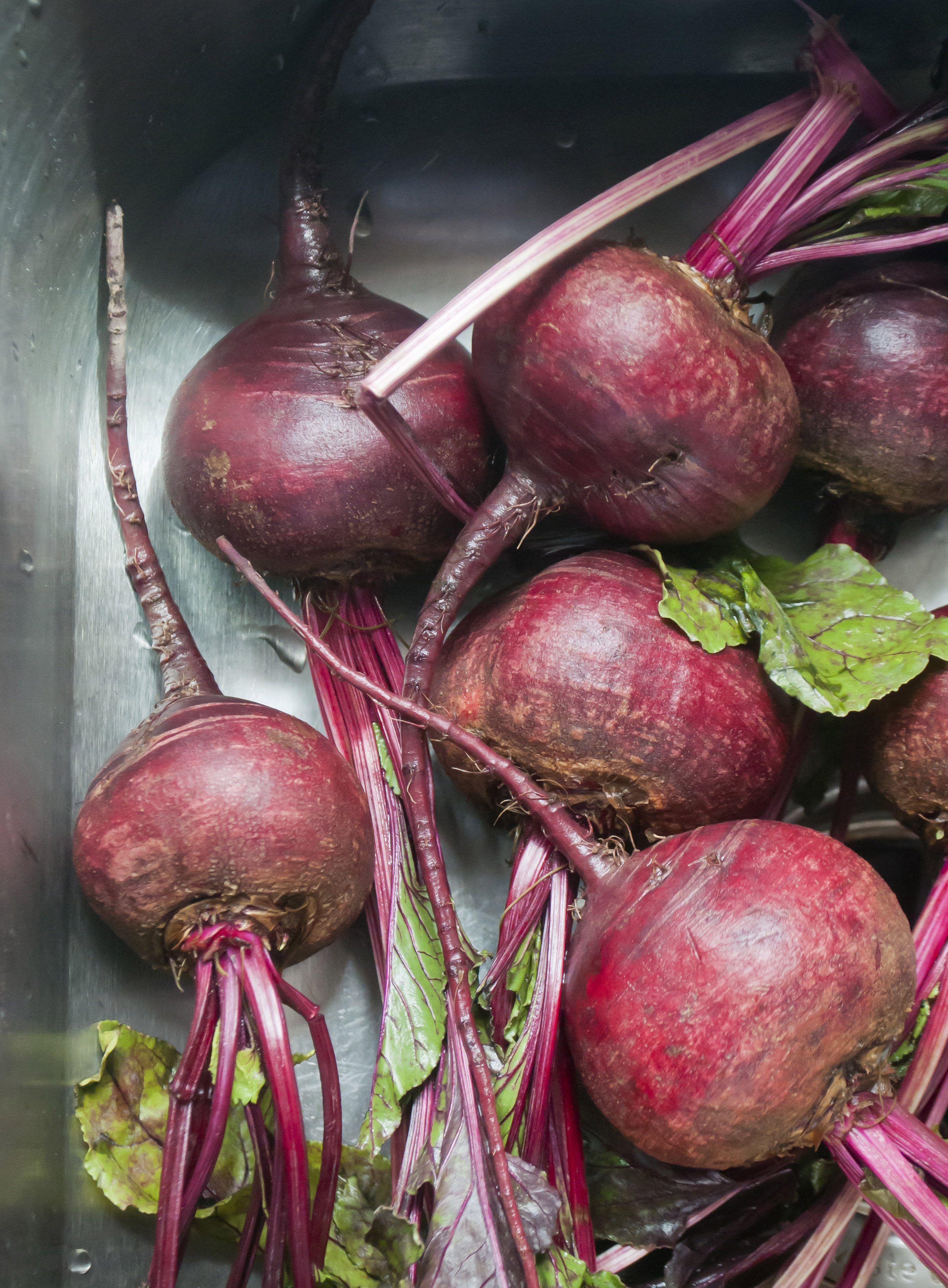 I was planning on a little something different for today's blog post, but I stumbled upon these beet images from last Fall and couldn't resist posting one of my all time favorite and very simple recipes: Roasted Beets.
Raise your hand if you've eaten beets from can. I just raised my hand, and I'm assuming that a lot of you would too.  Sadly, that is what I grew up thinking beets tasted like… kind of flavorless, kind of gummy. My mom, to this day, still cringes at the thought of eating a beet because she immediately conjures up the taste of those nasty canned beets. It wasn't until I took the time to roast my own beets, peel them, salt them, and eat them in the season that nature intended, did I learn the true beauty and flavor of a beet. They are sweet, yet savory. They almost melt in your mouth. And they are awesome paired with Decimal Place Farm Goat Cheese. Oh my, I could just eat gallons of that. And what's even more awesome is how insanely healthy beets are for you… check out what Georgia Organics has to say about them right HERE! I was not able to get to the market this past weekend, so I am not totally sure who has beets yet, but maybe a reader can comment on if and where they've seen these wonderful root veggies. Be on the lookout for them at markets in the coming weeks.
Roasted Beets with salt + pepper
servings 4      time 1 hour
1 bunch beets, washed and greens removed
1/4 cup olive oil
1 TBS salt
1//2 tsp black pepper
goat cheese, optional
Preheat oven to 400 Degrees. Place beets in a shallow baking dish. Toss with olive oil and 2 teaspoons salt. Cover with aluminum foil and cook for 50-55 minutes. Beets are done when you can poke a fork in and beets are soft. Immediately remove from heat and run cold water over the beets. Grab a towel or use your hands to rub skin off the beets. It should rub right off very easily. Chop beets to desired size. Add remaining salt, pepper and more olive oil if desired. Toss well.
Add goat cheese or balsamic vinegar to taste. Serve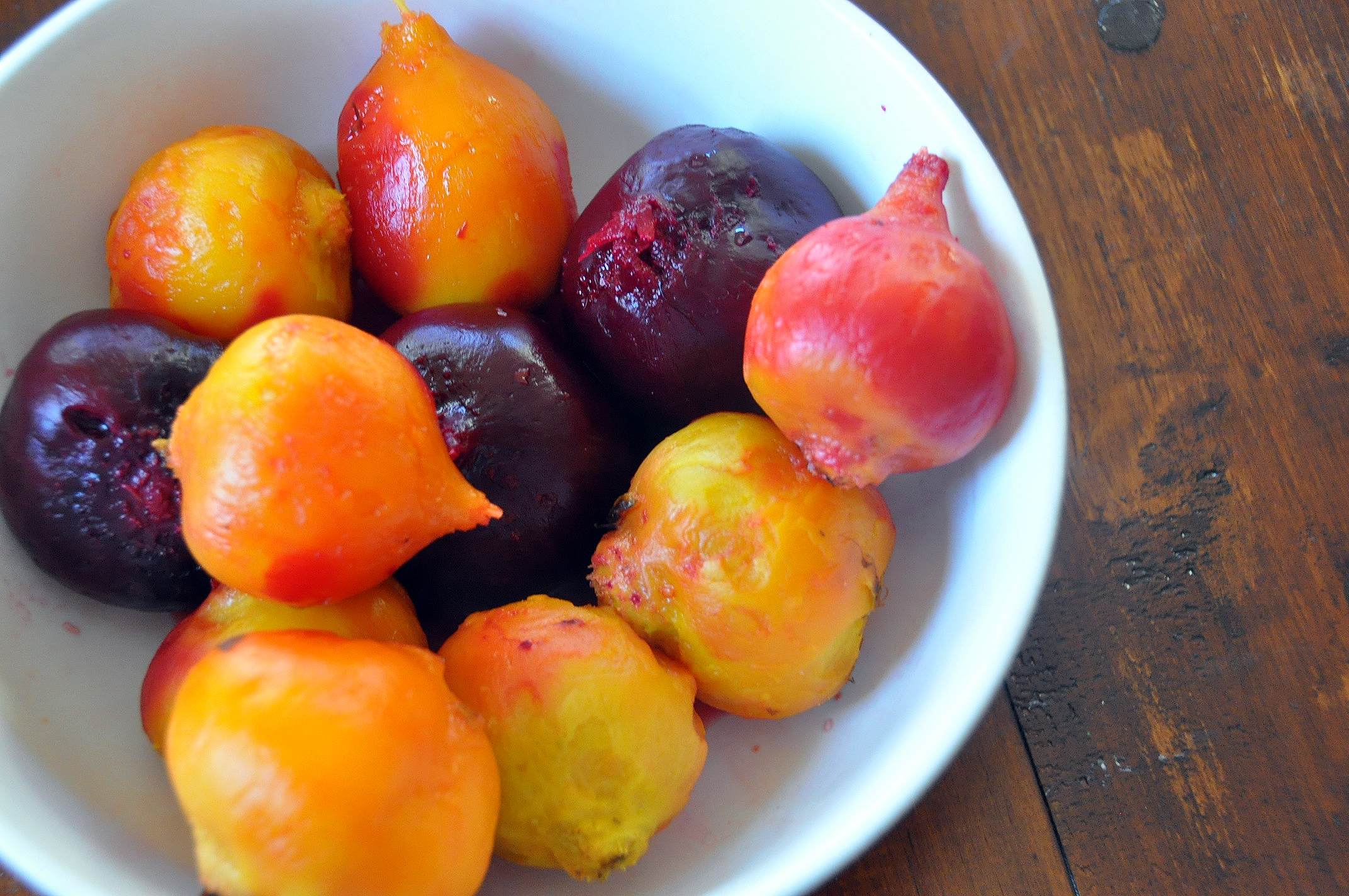 I find this to be one of the most comforting dishes of the Fall, so I hope you enjoy.  And as always, we can't wait to see you at the markets this week. Happy cooking!!
Cheers!