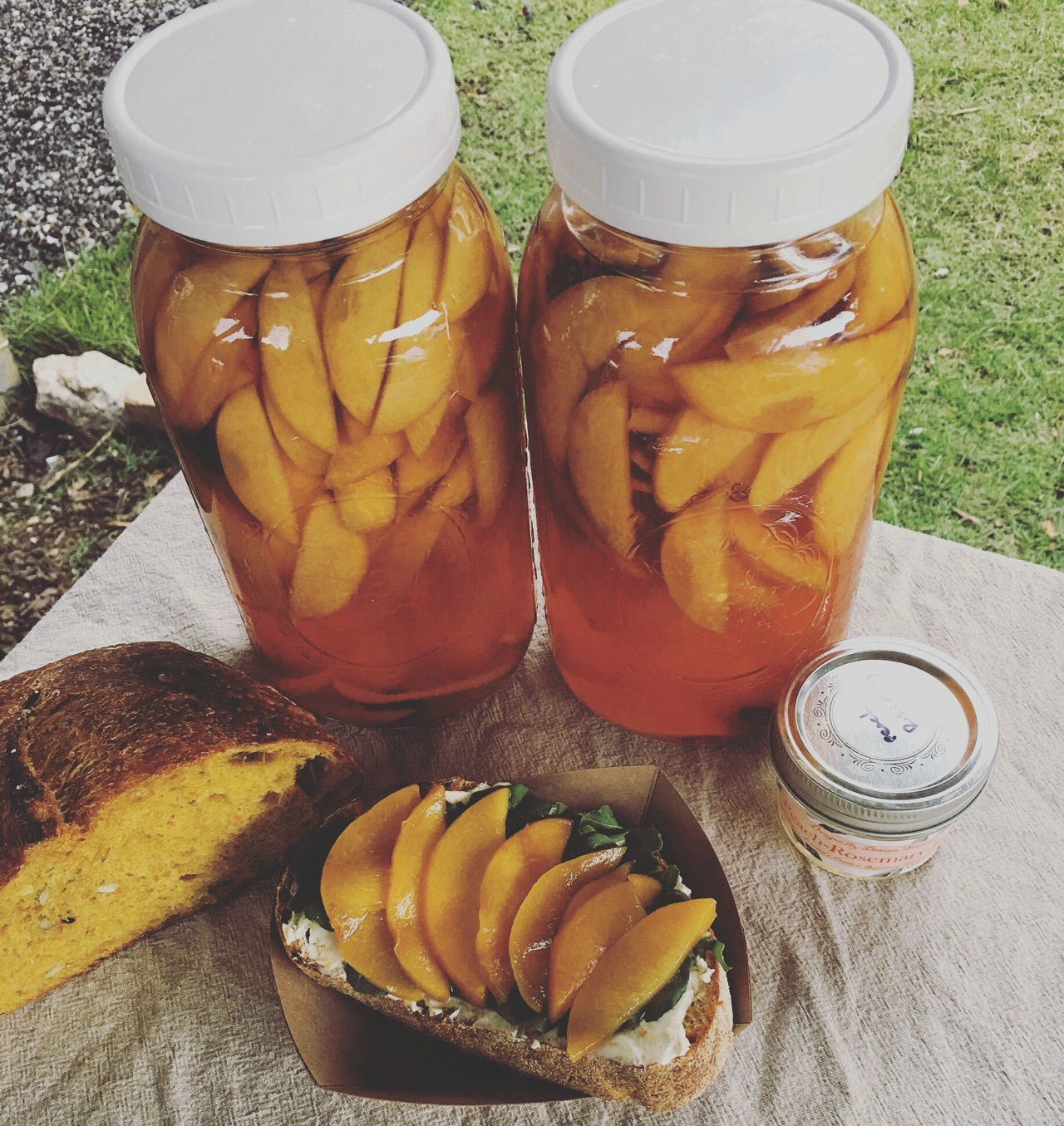 Recipe by Carolyn Ladd
Demonstrated at the East Atlanta Village Farmers Market on Thursday, July 28, 2016. These treats are ready to eat immediately, but will develop more flavor overnight. They'll keep for an additional week or two in the refrigerator.
Ingredients:
2 to 3 peaches (Pearson Farm)
1 cup water
1 cup apple cider vinegar
Quarter-cup sugar
2 tablespoons peeled and chopped ginger
Half-teaspoon ground cinnamon
Directions:
Cut peaches in half. Remove pits, then cut into quarters.
Make the pickling brine. Combine water, vinegar, sugar, ginger and cinnamon in a non-reactive pot (pots that are not made of aluminum, cast iron or copper). Bring to a boil. Reduce heat and simmer for three to five minutes.
Add peach segments and cook until just tender, about three to five minutes.
Carefully remove peaches with a slotted spoon and transfer to a glass jar with a resealable lid.
5. Let pickling mixture cool slightly, then pour over peaches. Seal with lid and store in the refrigerator.