Fall Vegetable Hash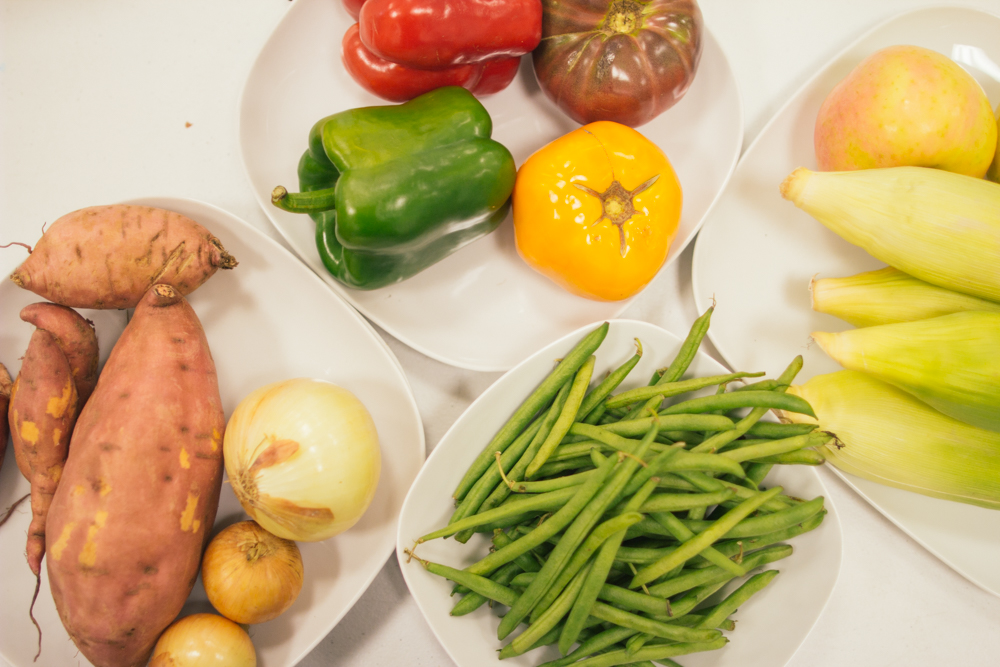 This recipe comes to us from Chef Kate Christman of Three Squares Kitchen. We're so lucky to have Kate as a regular fixture at our Decatur Farmers Market on Wednesdays and at many of our outreach events. This recipe comes from a cooking class she led at the Decatur Housing Authority center. She's always got something delicious to make out of what's at the market that day, and her recipes are also adaptable! Try this one at home while peppers are still in season – and feel free to substitute another sweet veggie for the corn!
Ingredients
1 onion, diced
2 cloves garlic, minced
2 bell peppers, diced
2 – 3 sweet potatoes, diced
1 bunch kale, stem and ribs removed, finely chopped
2 ears corn, kernels removed
1 apple, cored and diced
3 – 4 tablespoons extra virgin olive oil
Fresh herbs like parsley, sage, and thyme
Salt and pepper to taste
Crushed red pepper (optional)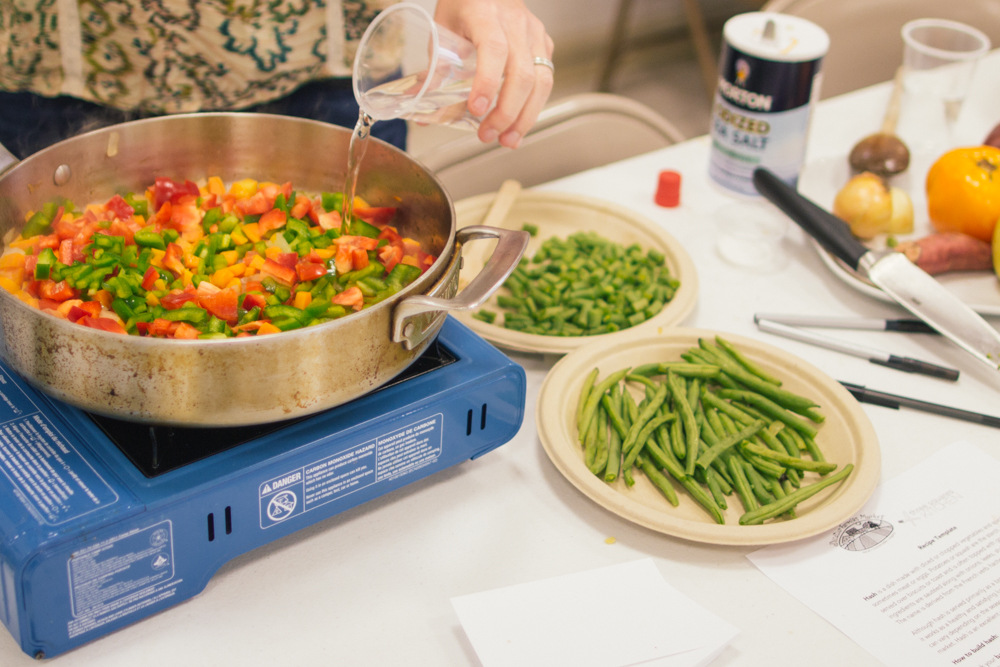 Instructions
Heat oil in a large skillet over medium heat. Add onion and a pinch of salt and cook, stirring frequently, until almost translucent. Add fresh thyme and sage (if using) and garlic.
Add sweet potatoes, cover, and cook until they begin to soften, about 5 minutes. Add about 1/4 cup liquid to the pan if the potatoes are sticking to the bottom. Add peppers and apple, cover and cook for about 2 minutes more. Finally, add kale and corn to the mixture. Cook until kale is just wilted. Turn off the heat.
Add fresh chopped fresh parsley (if using) and season with salt, pepper, and crushed red pepper. Gently combine.
Enjoy immediately or serve at room temperature. Top with a fried egg or alongside grilled sausage.