Recipe by Dani San Filippo

Demonstrated at the Decatur Farmers Market on Saturday, July 15, 2016. This recipe can also be found in our Summer Cookbook!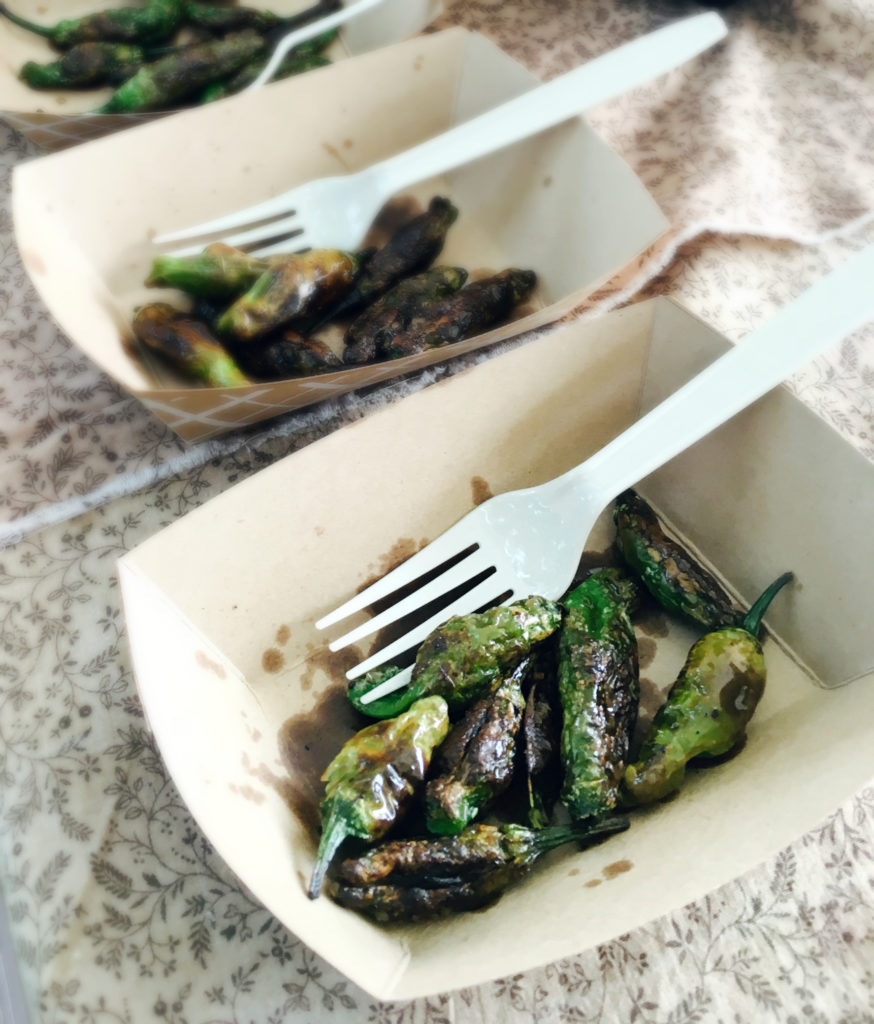 Ingredients:
1 pound shishito peppers
1 cup sesame oil
Mushroom salt (Beautiful Briny Sea)
Optional: Cheese or nutritional yeast
Directions:
Toss shishito peppers in sesame oil. Place on a hot skillet (preferably cast iron). Do not disturb peppers for two to four minutes, or until one side is blistered.
Flip peppers to other side and repeat.
Sprinkle with mushroom salt or regular sea salt. If desired, sprinkle nutritional yeast or cheese on top as well. Serve.