Basil Melon and Pear Salad
---
Recipe by Educational Chef, Mercedes Melendez
Demonstrated at Grant Park Farmers Market on August 12, 2018
---
Ingredients
Market:

Canary Melon from Rag & Frass ($4)
Holy Basil from Freewheel Farm ($3)
Purple Basil from Cosmos Organics Farm ($3)
White Balsamic Vinegar from Strippagio
Golden Asian Pears from Middle Georgia Growers Co-op ($15)
---
 Directions
Peel the rind of one canary melon, cut in half to remove the seeds, then chop the flesh into small dice sized pieces and add to a large bowl.

Chop six ripe golden Asian pears, removing the stem and seeds, and add the melon (I chose to keep the skin on, but it can be removed to preference.

Using half a bunch each of holy basil and purple basil, remove the leaves from the stem and chop fine.

Add the chopped basil as well as 1/2 cup of white balsamic vinegar to the chopped fruit and toss.
Serve immediately or allow to chill in the fridge before serving. Excellent alone as a fruit salad, but also works great as an accent to a bubbly drink, as a topping for sorbet, or frozen and blended.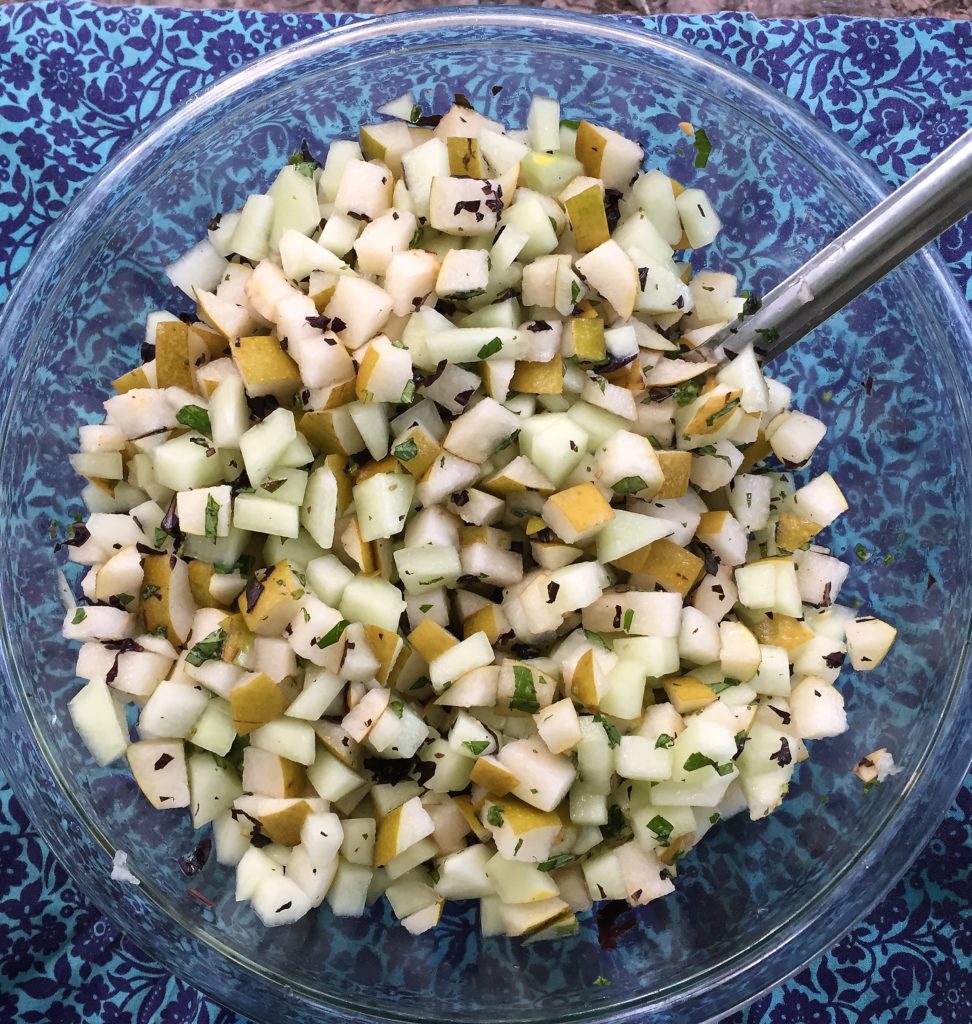 Educational chef demonstrations made possible by Piedmont Healthcare and Les Dames d'Escoffier Atlanta.