Outreach programs are opportunities for Market Ambassadors to work within the community to share Community Farmers Markets' mission and promote the incentive programs we have available to first time shoppers and EBT shoppers to ultimately increase attendance and sales at our markets.  
Overall so far in 2015, we've spent 45+ hours doing community outreach programs through tabling at events, market tours, and chef demos outside of markets. We've reached about 1,853 people and actively engaged about 690 of them.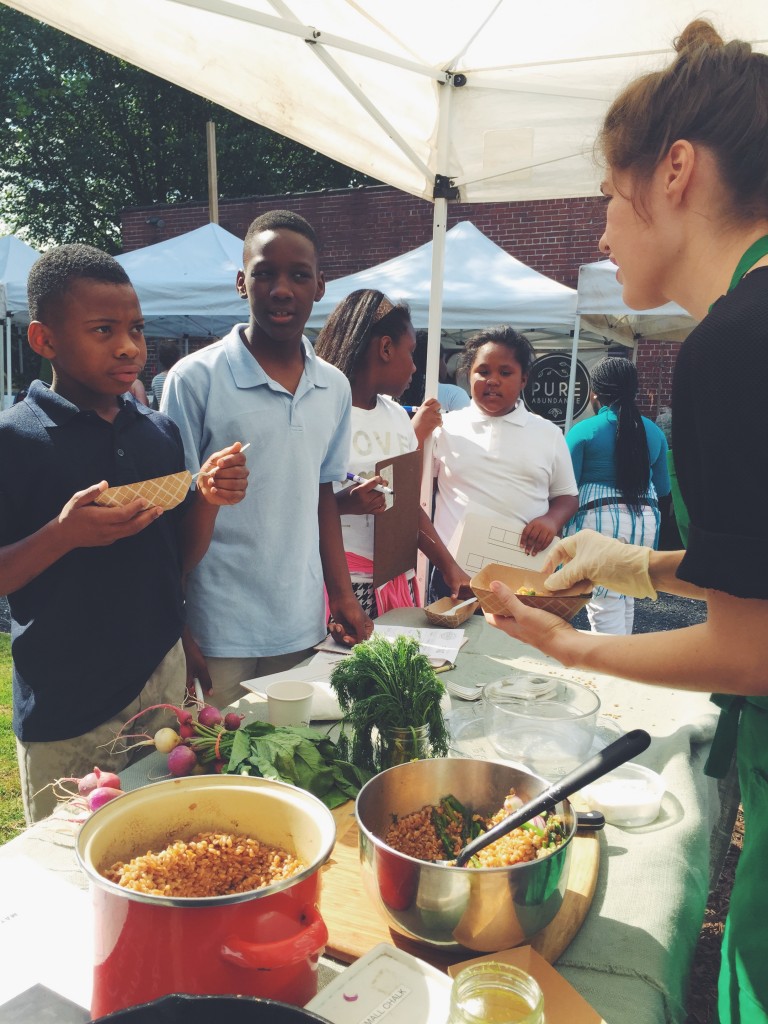 We've implemented a variety of outreach programs through the Stewart Center in Reynoldstown near our East Atlanta market. Our first interaction was with the children at the Stewart Center through cooking classes with elementary school aged kids during their after school program. These focused on seasonal, local produce and simple ways to prepare them.
In the following months, we began working with the adults in the community on the evenings when they picked up their box of food donations from the Atlanta Community Food Bank. We would spend time with the adults digging through their boxes and demonstrating easy healthy meals that could be created by just supplementing with items from the farmers market such as adding fresh locally-grown spinach to a saute with the canned sliced potatoes they received in their box.
We followed that event with a tour of the market in which the Stewart Center provided transportation to our East Atlanta Village market and we greeted them with a tour of the market, a sampling of strawberries, boiled peanuts, and honey comb, and led the children on a scavenger hunt to get to know the vendors and what they offer.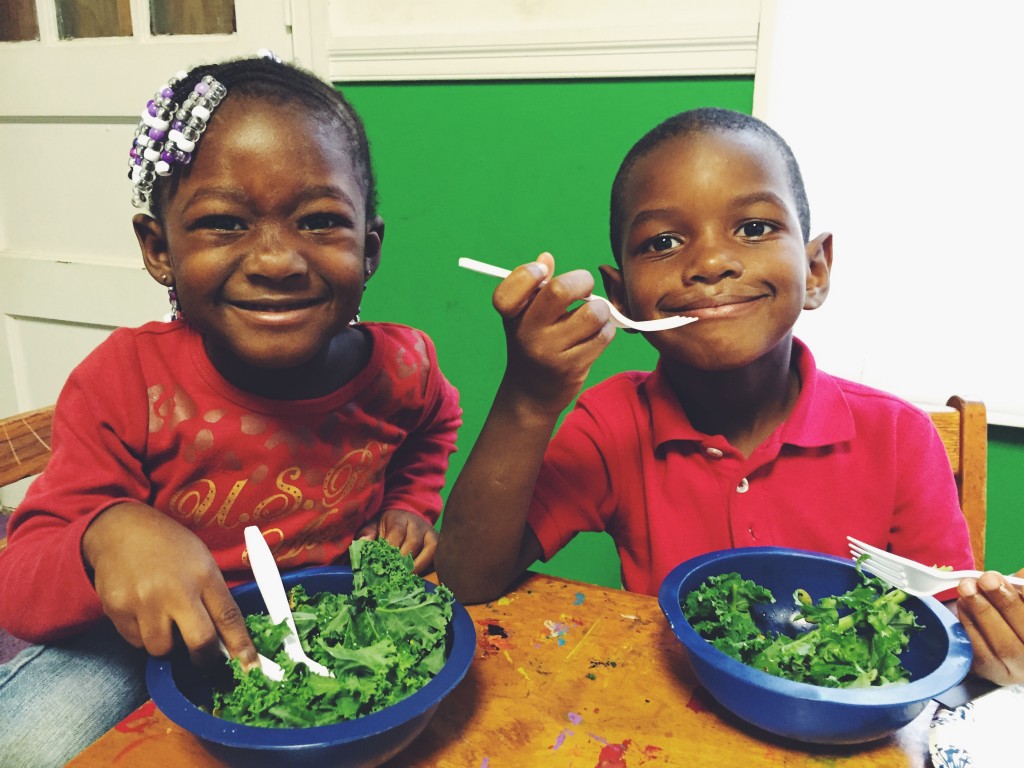 Most recently, we worked with the extended Stewart Center community at their summer camp providing a tasting of local produce offered at the market and a lesson about where food comes from. Students learned that bread is created from wheat that is turned into flour and baked in a bakery, that cheese is created from cow and goat milk on dairy farms, that peaches grow on trees in orchards, and that honey is produced by bees collecting nectar from flowers. All of these progressions led to the final step in the sequence – the farmers bringing product to the market for the community to purchase. To conclude the lesson, students taste a piece of bread with goat cheese, a slice of a local peach, and a drizzle of honey.