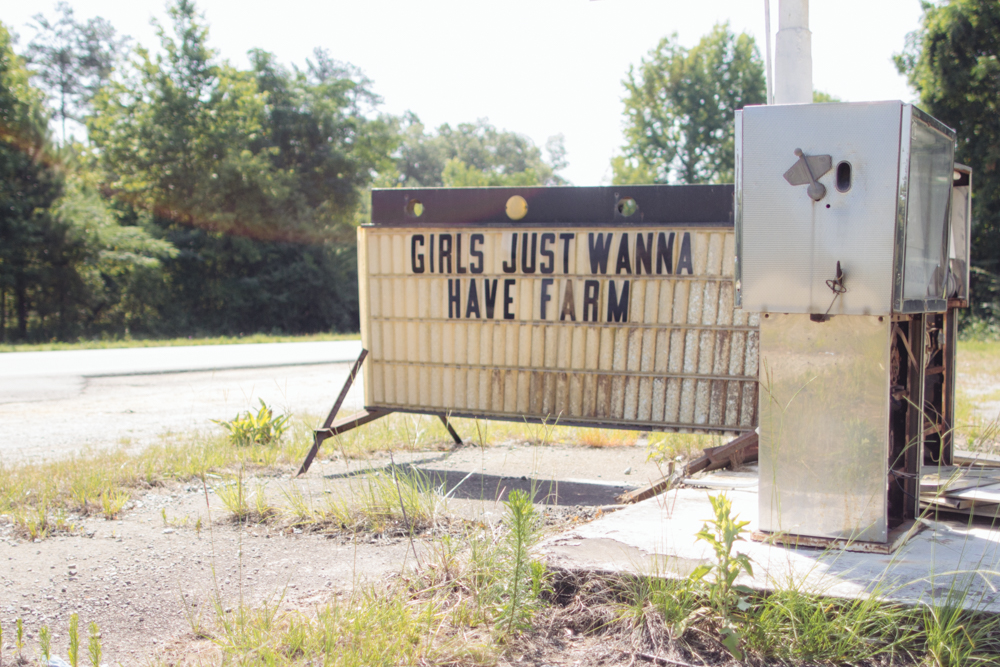 written by Alex Lampert, photos by Jenna Mobley
If you find yourself traveling south down GA State Route 80 through Jeffersonville, GA, you'll see an old sign on your right in front of what once was a convenience store and motel in an empty lot that reads, "girls just wanna have farm." And if you turn into it's driveway, you will find yourself in front of Rag & Frass Farm.
The farm that extends back behind these once abandoned structures, run by Julia Asherman, has been on the old motel and store grounds for almost three years. While 80 was once the main highway in these parts, the motel and town's heyday seem to have come and gone with the construction of I-16 that started in the late sixties. But, for a young farmer looking for affordable land with available water and good soil, this intersection of progress and timing has worked out nicely. She has aptly faced the many challenges that confront today's farmers.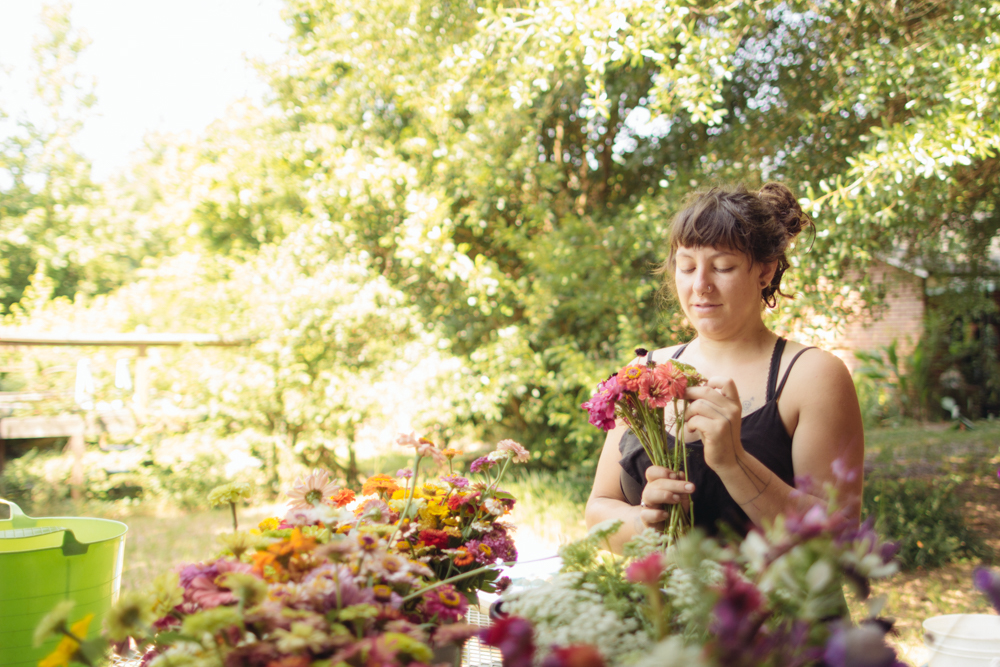 The old convenience store that faces the highway was, in previous lives, a BBQ shop and a fish market, and now serves as the farm's cold storage shed, holding bushels of freshly harvested green beans. It sits at the front of a former courtyard whose perimeter is lined with the flower packing shed (once the BBQ smoker shed), a very old, vine-covered hot tub, the single-story motor lodge (now the farmers' living quarters), and the barn.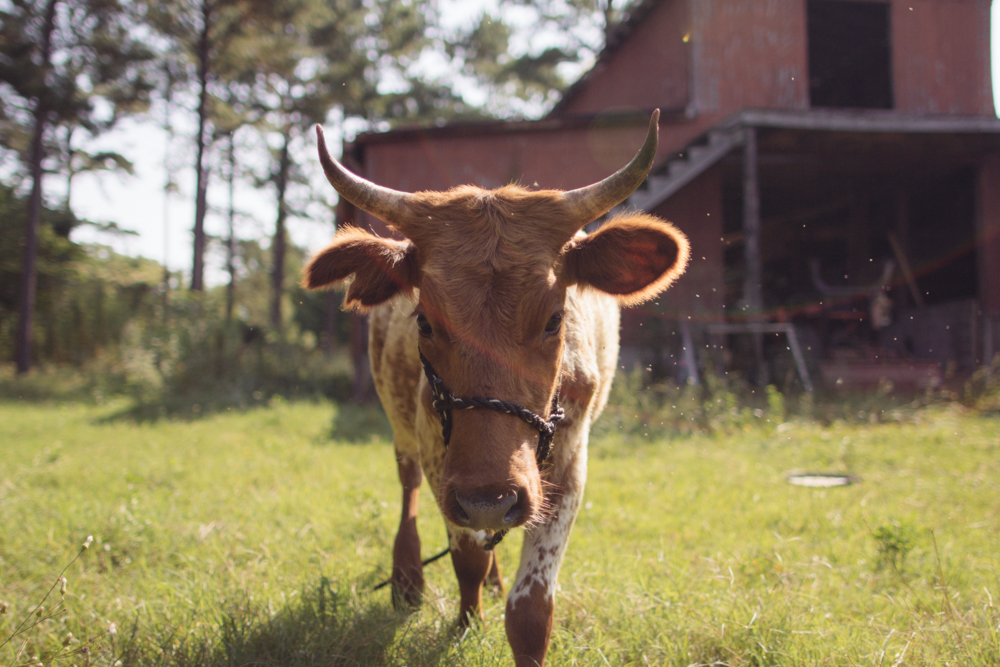 Beyond the barn there is a small pasture that hosts a Pineywoods longhorn named Pearline. She and the mobile chicken coop are rotated around to feed the soil on the expansive fields just beyond the pasture that host the farms garden beds and high tunnels. A lone donkey overlooks the field from the far end on top of a knoll.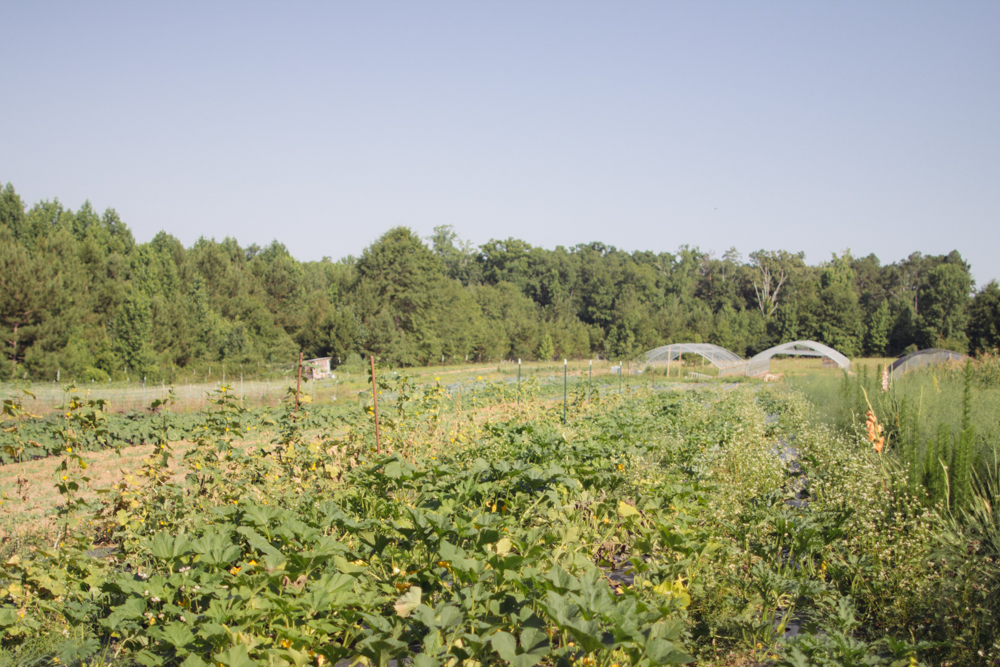 With the help of two seasonal employees, Rag and Frass Farm grows vegetables and flowers on just under three acres to sell at local markets and restaurants and, yes, they do weddings. They grow okra, squash, onions, potatoes, multi-colored popping corn, eggplant, peppers and melons to name just a few. Only 4 of their 180 beds grow cut flowers, but without them, there is no business model.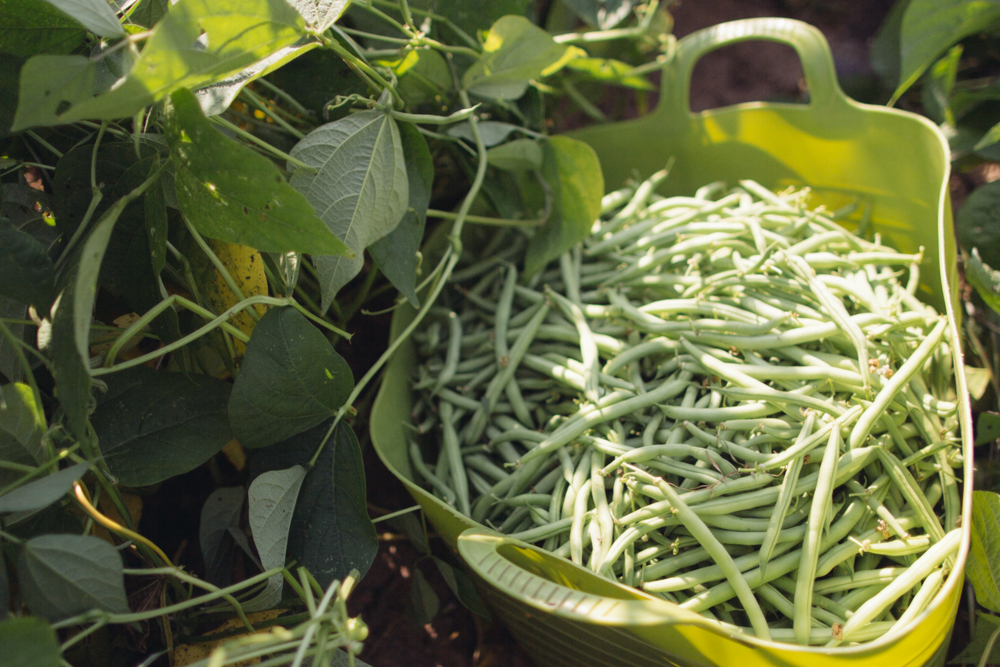 Produce farmers like to feed people, but they have to be very resourceful if they want their operation to be healthy for customers, for their land and for their business. Girls may just want to have a farm, but today's farmer has to know a lot more than just farming. Take potatoes and onions. These are both crops in high demand from consumers who want them cheap, with good reason, but they take up a lot of space and time. Potatoes offer a relatively low yield to other crops, but their seed is more expensive. Cut flowers, on other hand, bring in more revenue than potatoes, but each species has different – and complicated – requirements for how and when to harvest. They do, however, give Julia the ability to pay her employees a small stipend.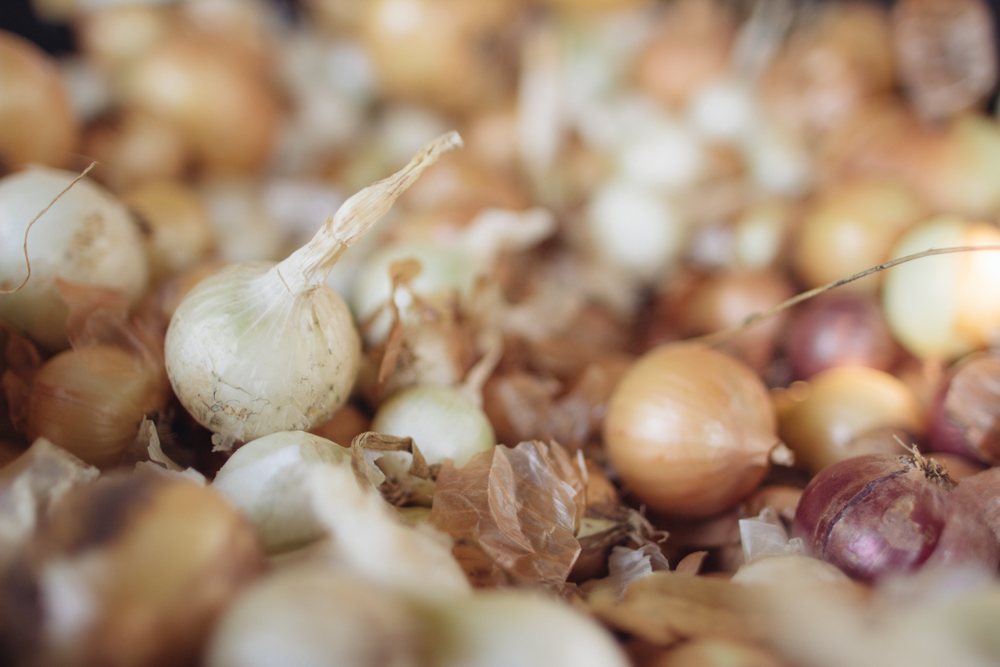 Enter the name Rag and Frass. Rag speaks to the well-worn structures that have been repurposed to host the farm operation. Frass is a technical term for caterpillar poop, which can be used to fertilize crops and decrease the risk of certain blights. Sustainable farms depend on these kinds of naturally occurring fertilizers for healthy soil. We depend on the health of that soil, too, but that doesn't pay a farmer's bills.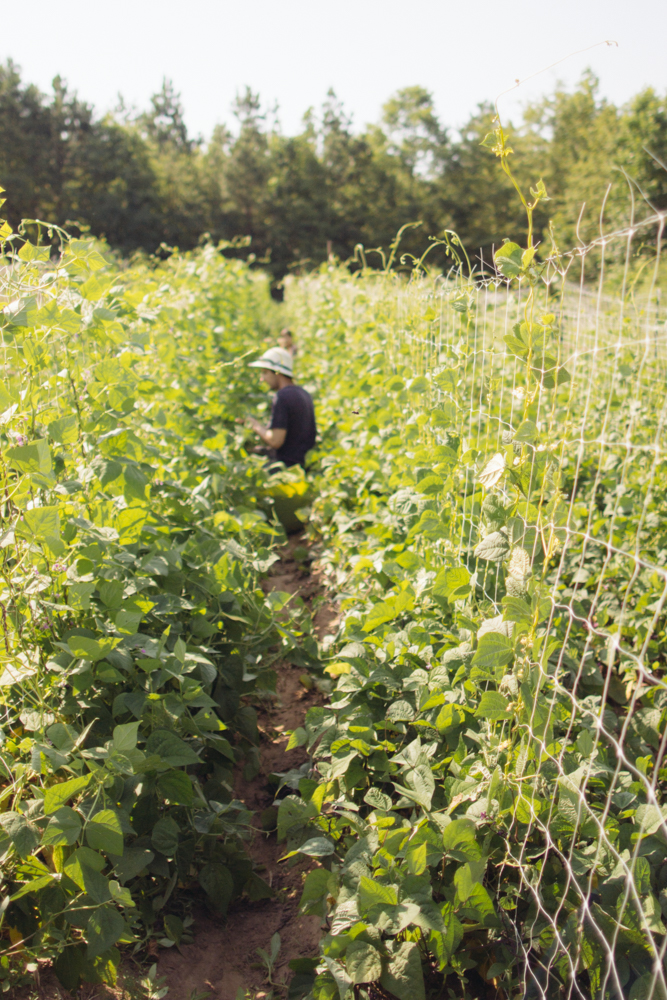 It helps that Julia's land has good soil (which you can't say for much of the red clay around these parts, or the older farms that once employed chemicals like DDT). It also helps to have more sources of revenue, like cut flowers and a CSA subscription. Most of all, for someone who just wants to have a farm, it helps that Julia does what it takes to make it work well.