This recipe comes to us from Chef David Larkworthy of 5 Seasons Brewing, who made this at our Westside Provisions District Farmers Market in June.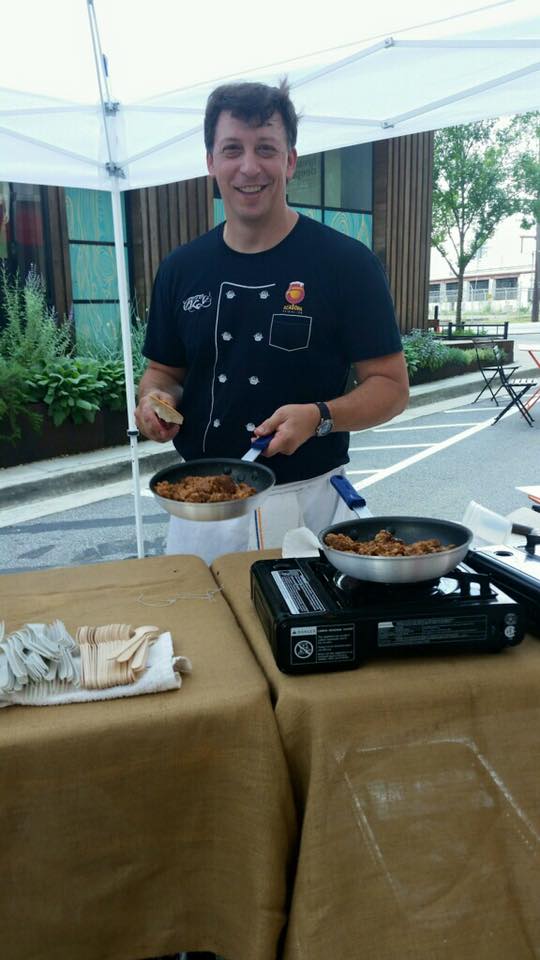 Cocoa Chorizo
Ingredients
3 lbs organic ground pork
2 tbsp cocoa powder
2.5 tbsp salt
3 tbsp chili powder
2 tsp chipotle powder
5 tbsp minced garlic
2 tbsp cumin
1 tbsp marjoram
1 tbsp black pepper
1.5 tbsp brown sugar
3 tbsp sherry vinegar
2 oz stout beer
Instructions
Measure all ingredients into a large mixing bowl and combine until well incorporated.
Cook until just done (140°F)
Peach, Vanilla, Mint & Purple Cabbage Slaw
Ingredients
3 organic peaches, pitted and diced
1 lemon, zested and juiced
2 cups finely shredded purple cabbage
1/3 vanilla bean, split and scraped
2 tbsp apple cider vinegar
2 tbsp liquid malt
3 tbsp finely sliced mint
pinch of kosher salt
Instructions
Combine all ingredients and season with salt to taste. Enjoy!