Arugula Mousse with Fried Chickpeas + Lemon
Happy Wednesday, CFM friends. I decided to get a bit more involved with this week's recipe, so bear with me. The result is so delicious and so awesome to pull off for a dinner party or say, an upcoming holiday party. People will be impressed and stomach will be happy. I got some inspiration for this dish from a photo I saw off Heirloom LA, a very cool, very local centric, and very visually pleasing catering company in LA. I prepared this for a private party I cooked for a few weeks ago and was super pumped with the outcome. I used Hudson Rouse's arugula and Atlanta Fresh's plain yogurt. FYI, You will need a food processor or good blender for this dish. And finally, before we get started, this little number will keep for quite awhile in the fridge because of the acid of the lemon. I am currently using it as a condiment on my turkey sandwich and it's DELICIOUS!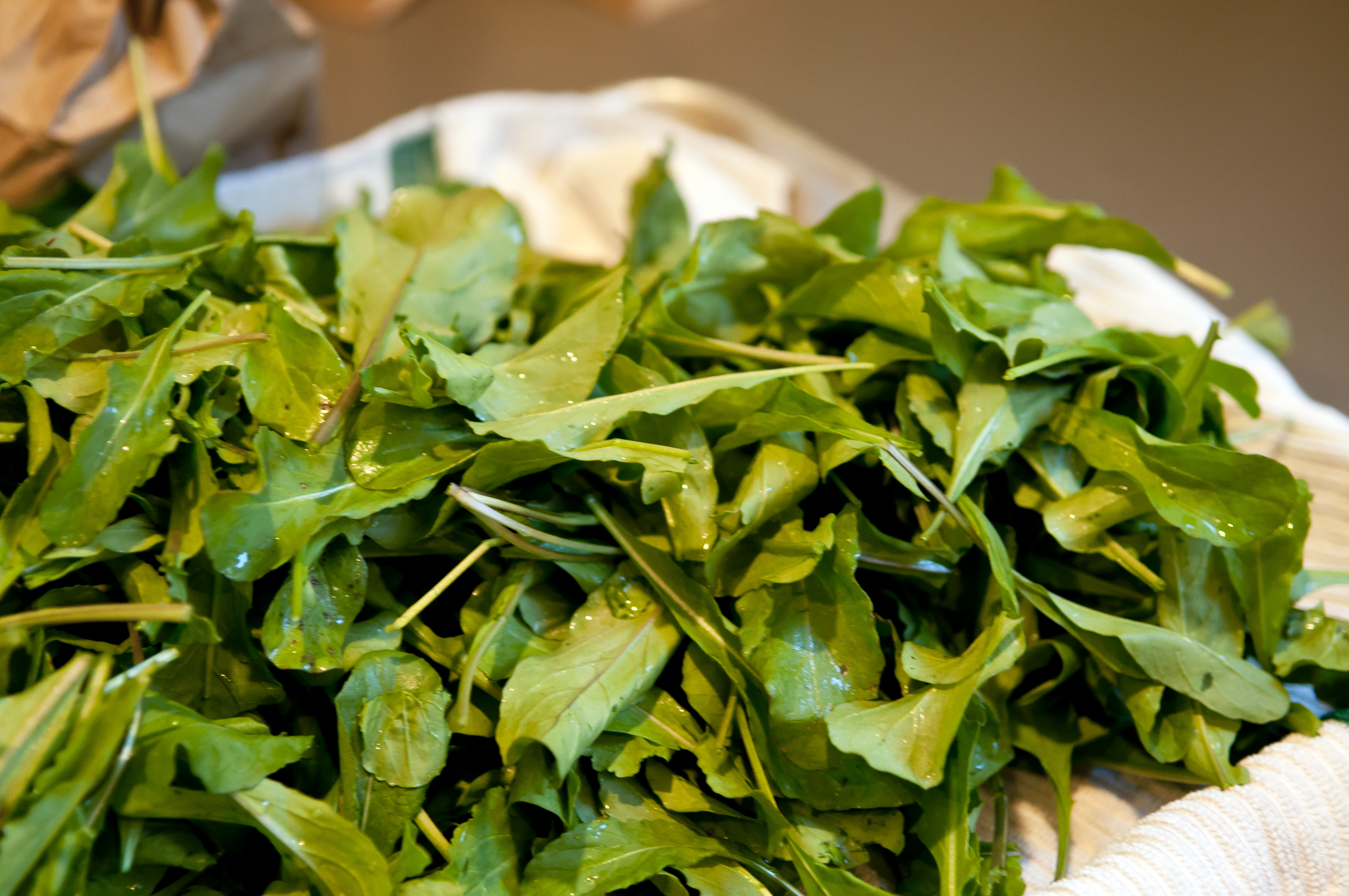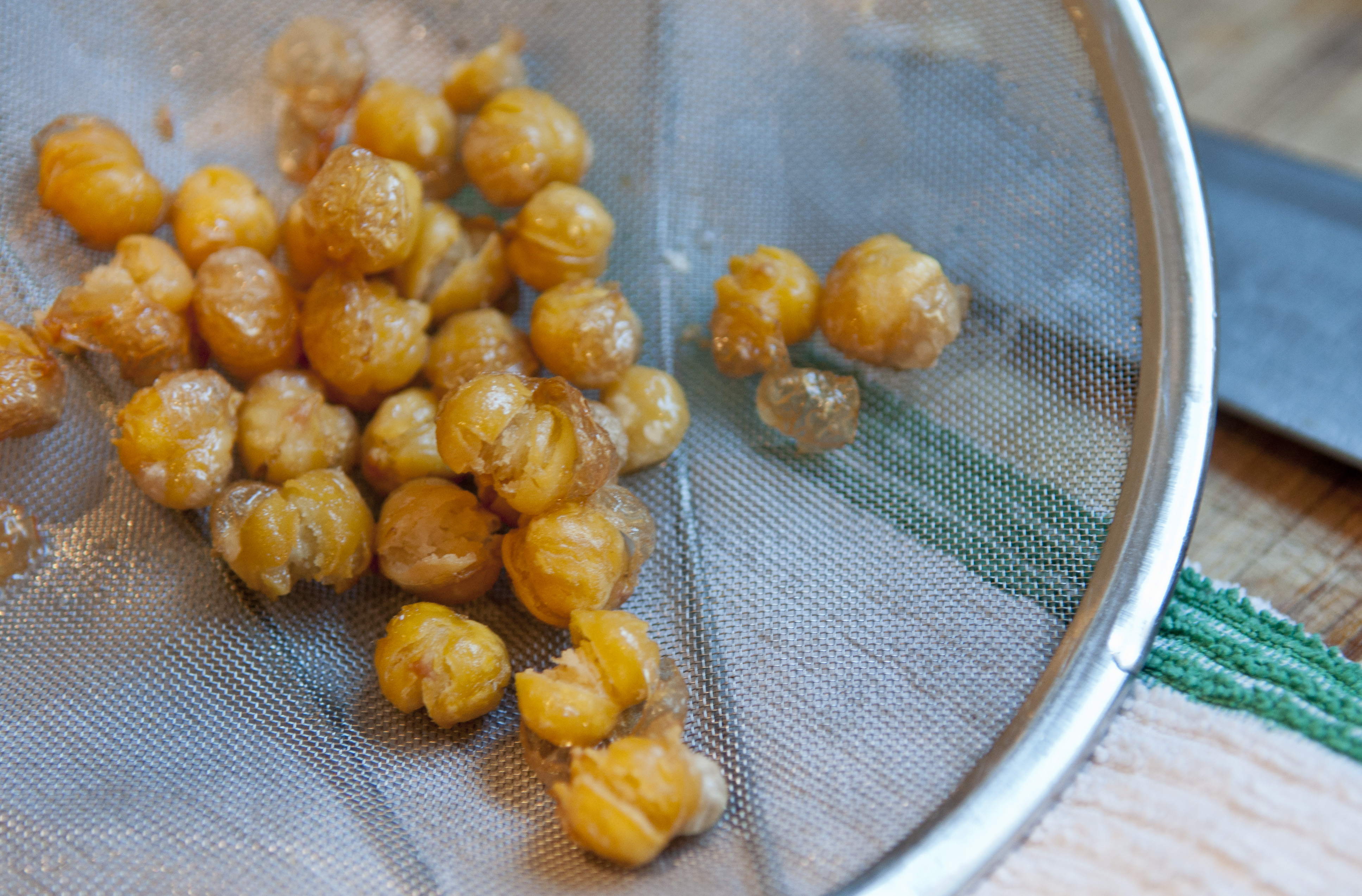 Arugula Mousse with Fried Chickpeas + Lemon
servings a lot    Prep about 25 minutes
1 8 oz can chickpeas, drained
2 cups frying oil, canola/vegetable/etc
2 tsp salt
1 avocado, pitted and skin removed
1 cup Atlanta Fresh whole milk plain yogurt
2 cups Arugula, washed
1 tsp lemon juice
1 garlic clove
fresh dill to taste
salt and pepper to taste
lemon for garnish
heat canola oil in small saucepan. the oil needs to be hot hot and you need to be careful. test oil for readiness by dropping in a chickpea. if it sizzles and floats to the top you're ready to fry.
fry as many chickpeas as you want. these are also a tasty snack, so make extra. It takes about 1 minute to fry. remove from oil and sprinkle with salt
place yogurt, avocado, arugula, garlic, lemon juice, and dill in food processor. process for 2-3 minutes until creamy and a uniform color exists. taste. and then add salt and pepper to taste. whip for another minute.
as you can see, i put my mousse into a squeeze bottle for easy dispensing… but store in anything you like.
for serving, dispense a TBS of mousse onto a spoon, garnish with 2-3 chickpeas, and a a little squeeze of lemon. therefore, at a party or wherever, guests can pick up a spoon and it's all ready to go.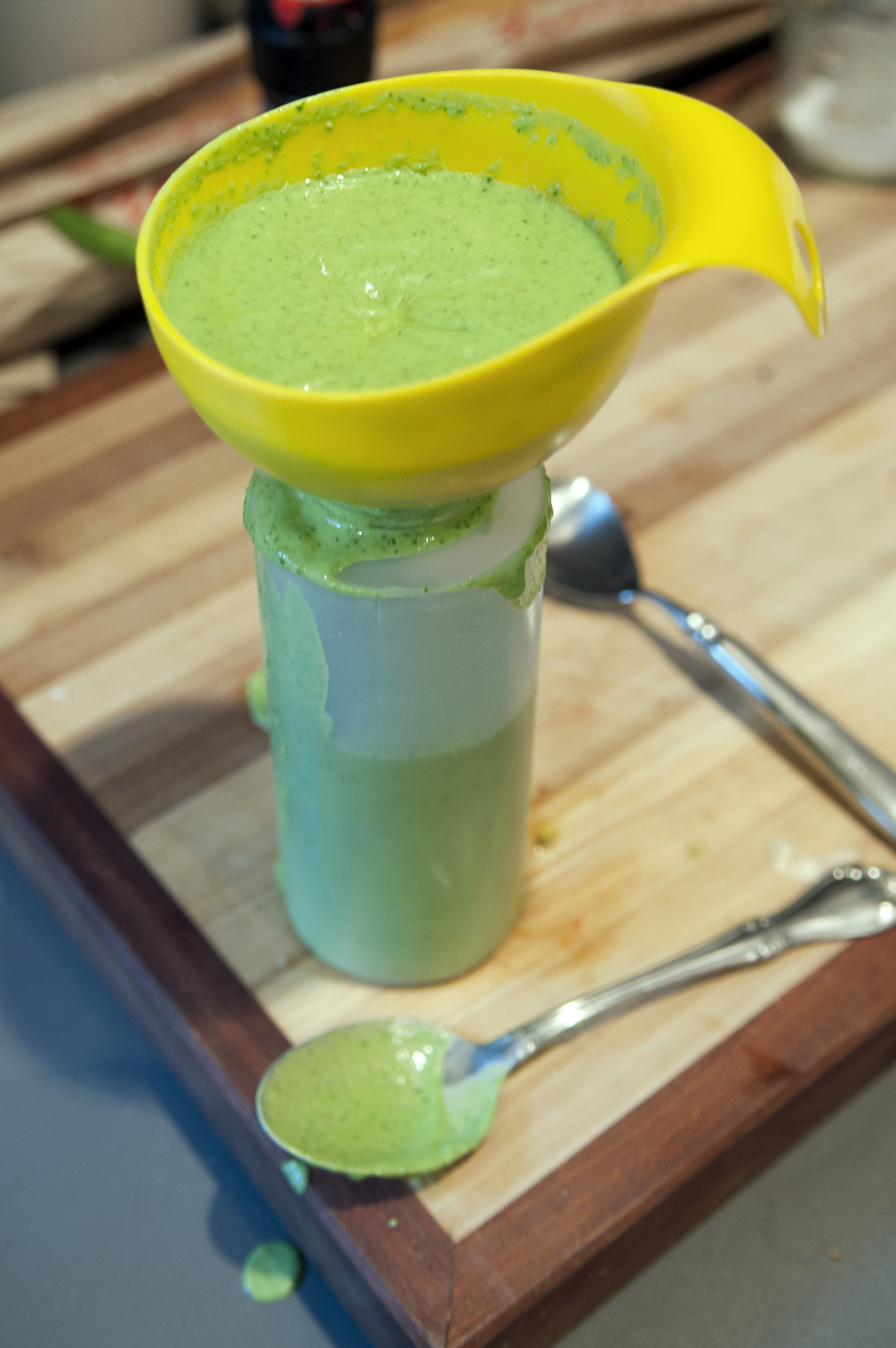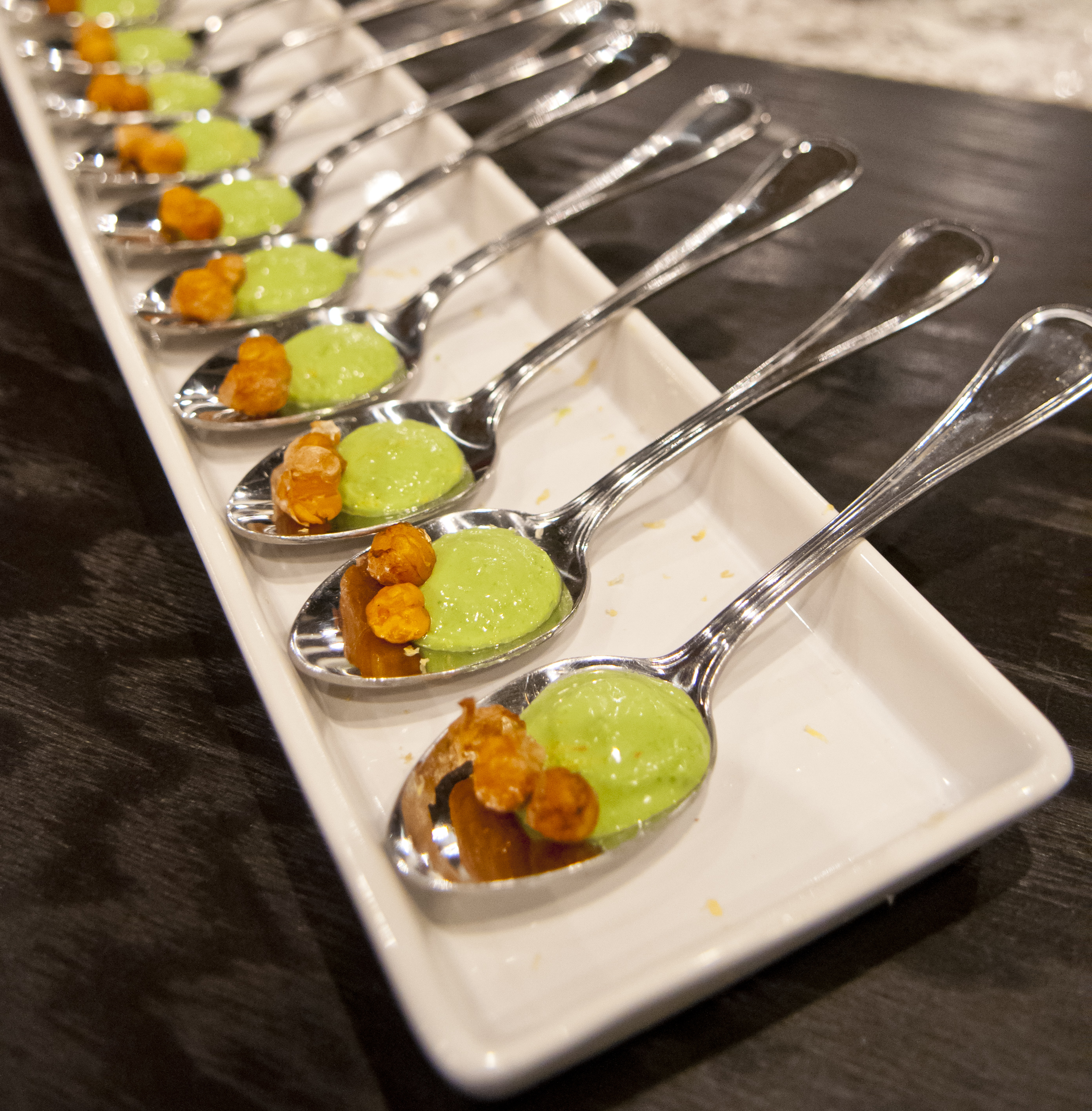 Yummy, this recipe is the perfect biteful  of crunchy and creamy and salty and spicy (the arugula has a bit of a bite to it). You can also play around with substituting other greens for the arugula.
We have 2 more weeks of the markets, so make sure to come visit us and stock up.  We look forward to seeing you, and as always, happy cooking!
Cheers!