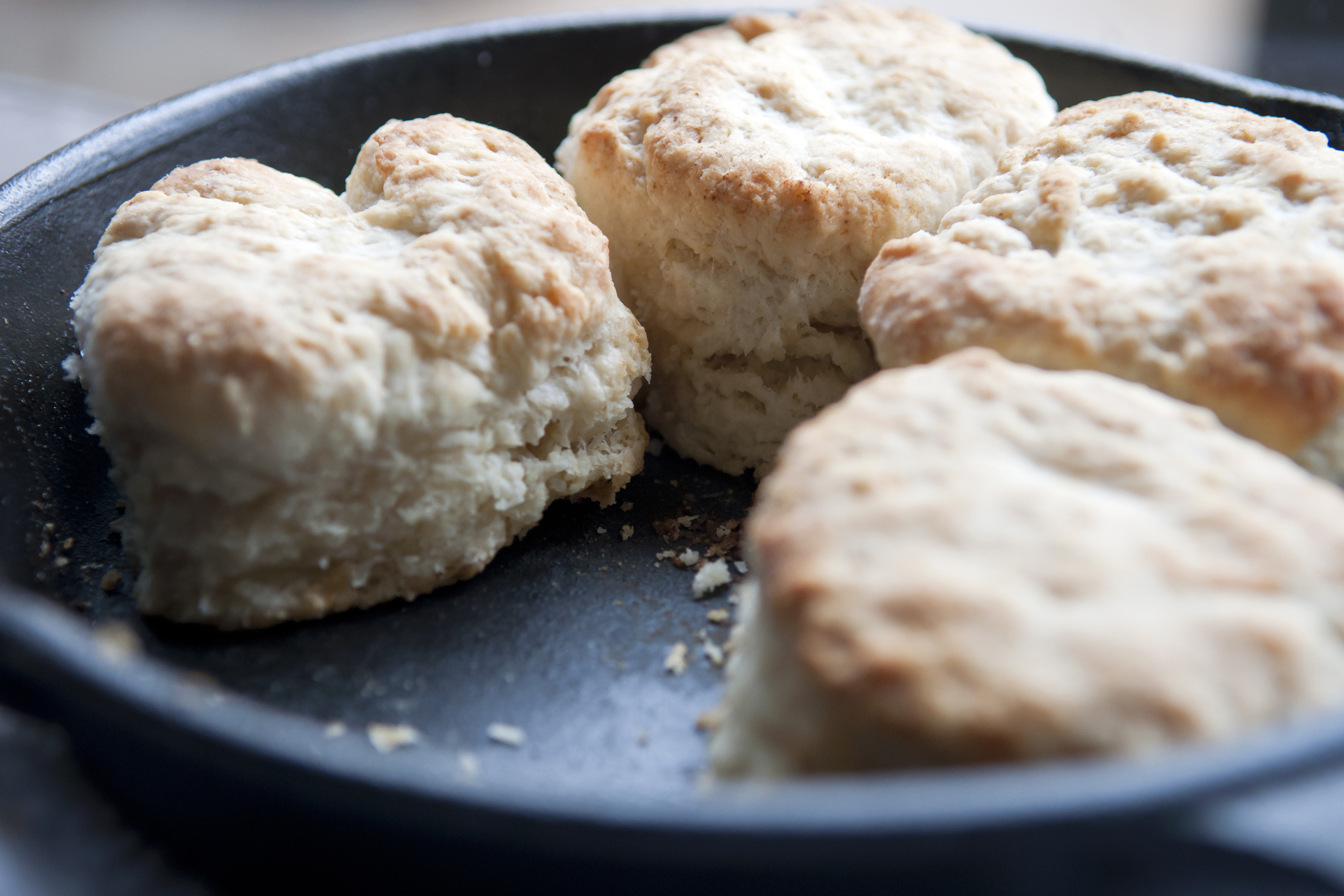 Nothing lets mom know you love her like setting the table and cooking a delicious meal for her this Mother's Day. Also, nothing screams "I LOVE YOU, MOM," like taking mom to the farmer's market, buying lots of local treats (including a bouquet of beautiful wildflowers), and then heading home to cook together. Skip the brunch lines this year, and make mom feel like a queen by cooking her something simple and yummy, AND spend some time with her around the table. Although the market is full of lovely ideas for what to cook, we thought buttermilk biscuits and locally made Preserving Place jam would make for an instant home run. Preserving Place, who can be found at Sunday's Grant Park Farmer's Market, makes an array of lovely jams, preserves, and condiments that will make happy additions to mom's kitchen. Try the Mama's Strawberry Jam or Tipsy Blueberry Jam for an instant biscuit topping hit!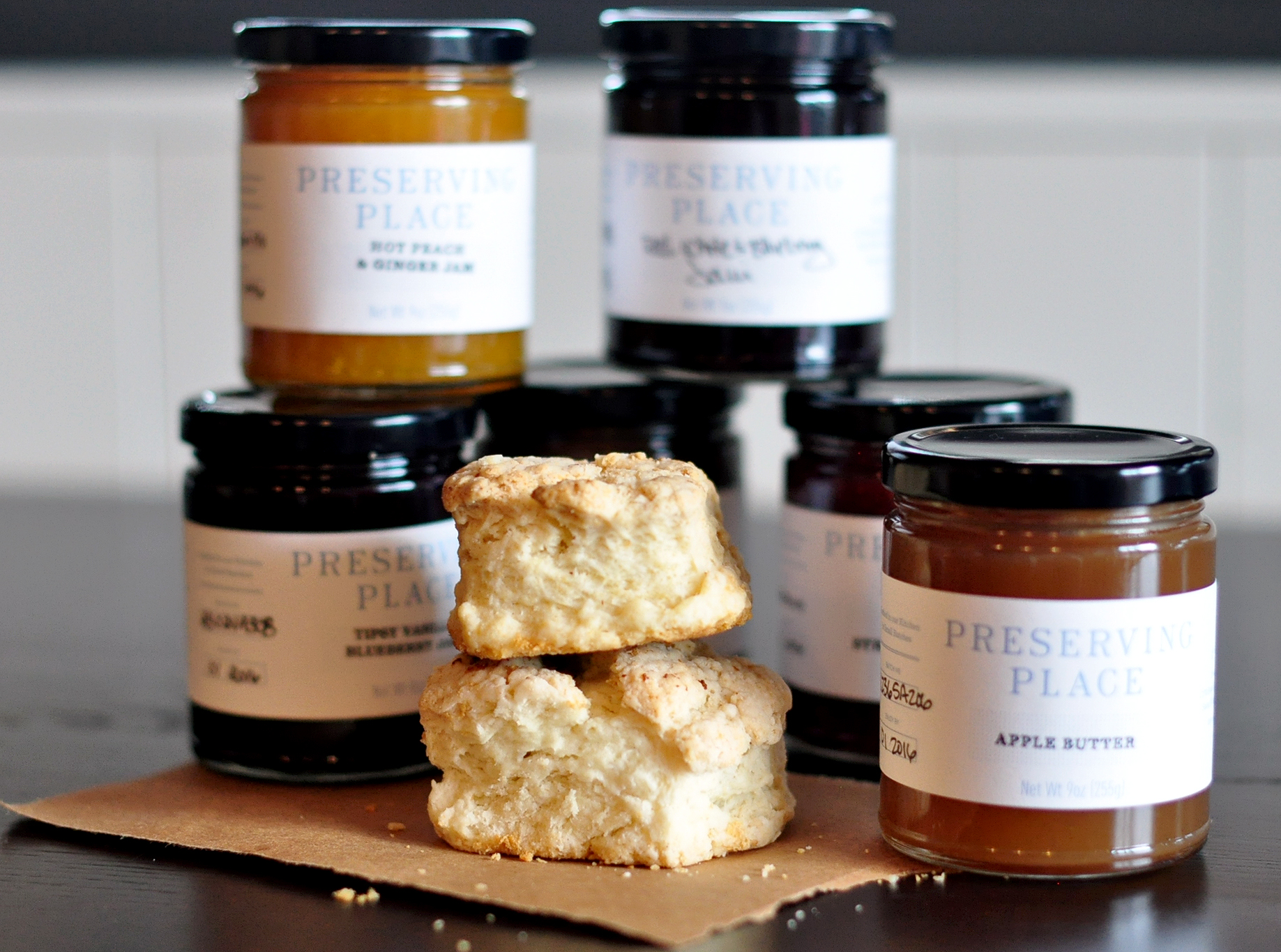 Buttermilk Biscuits
·       8 oz butter, cold, cubed into 1 inch pieces
·       4.5 cups AP flour
·       2.5 tsp baking powder
·       1 tsp salt
·       ½ tsp baking soda
·       ~1.5 cups cold buttermilk
1.    Preheat oven to 425.
2.    whisk together flour, bs, bp, and salt
3.    cut in cold butter with fingers (if you are quick), or a knife/pastry cutter. You want to work it down to pea sized clumps, some bigger some smaller is ok. Put mixture into the fridge for about 5 minutes.
4.    Pour in ½ the amount of buttermilk, and stir with wooden spoon or spatula. Slowly pour remaining buttermilk till dough comes together in rough clump. You might not use all your buttermilk and that's ok.
5.    Turn dough out onto cold surface and roll till it's about 1 inch thick. Cut dough into circles and put onto buttered skillet.
6.    Bake for 10-15 minutes