10 Weeks of Local
It's a beautiful Tuesday here in Atlanta and we are so excited to share our newest project with you all!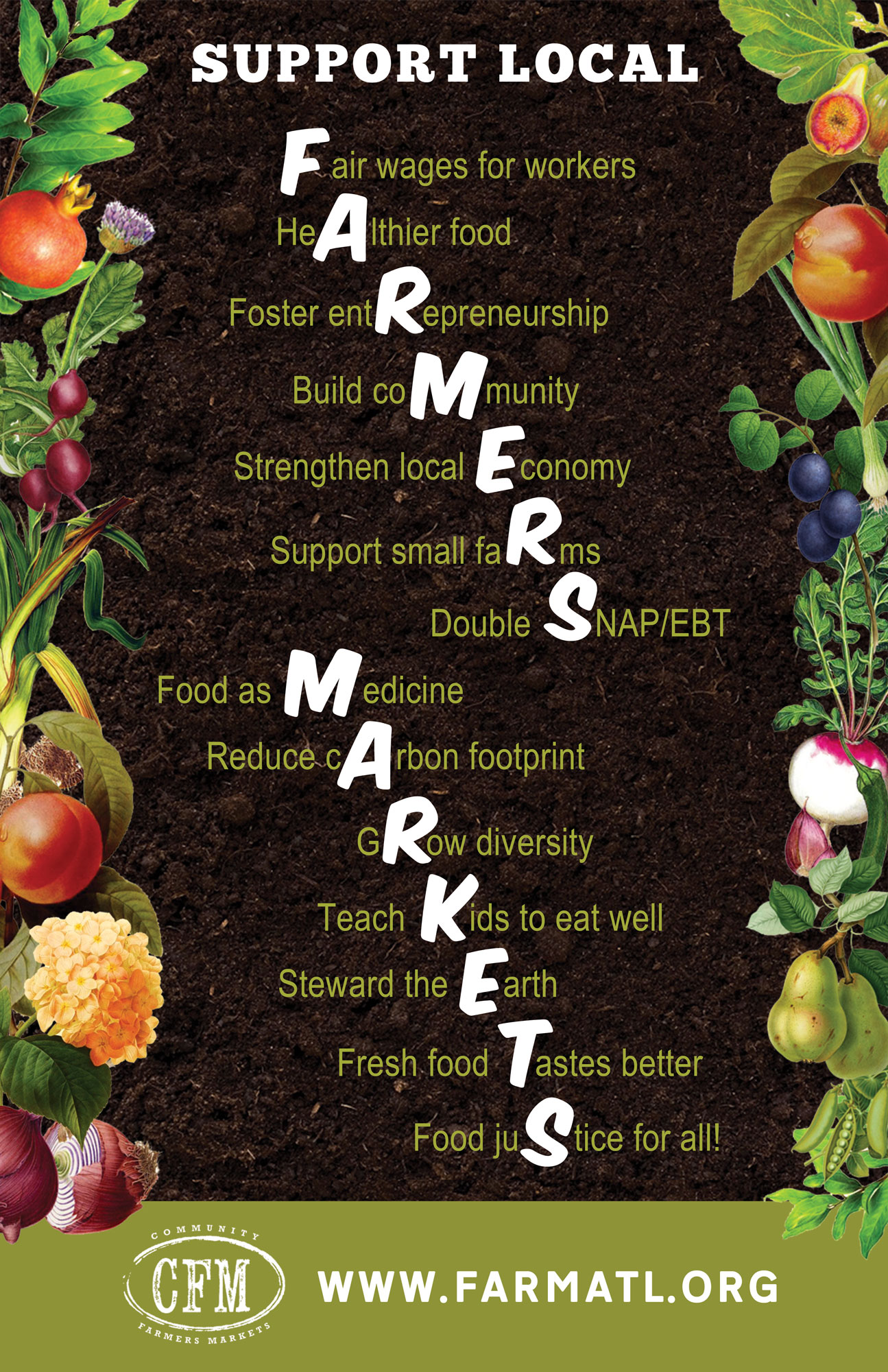 Here at CFM we believe a local farmers market can be a critical component to a strong, vibrant community. Local farmers markets can also provide the means to grow a sustainable local economy. In celebration of all things local CFM launched our "10 Reasons to Support Your Local Farmers Market" campaign this week, in conjunction with the kick-off of National Farmers Market Week.
For the next ten weeks we will be focusing on the following themes here and on our social media outlets:
Taste Real Food
Nourish Yourself and Your Family
Foster Urban Farming
Promote Food Justice for All
Reduce Your Carbon Footprint
Learn from Experts
Support Small, Sustainable Farms
Grow the Local Economy
Teach Children to be Stewards of the Earth
Build Community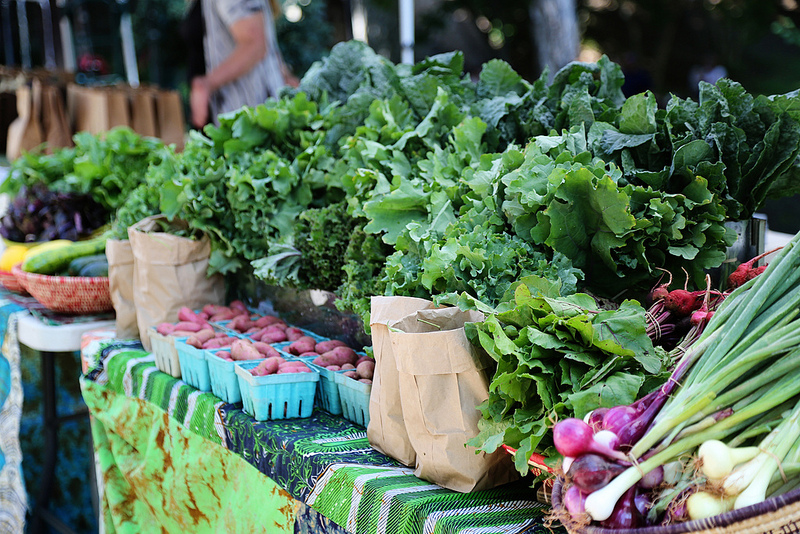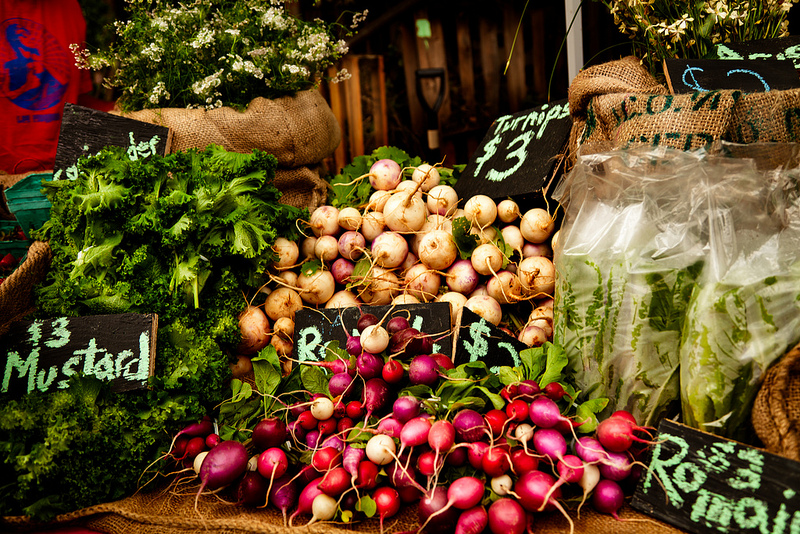 And just in case you needed a few more reasons to support local markets, the Farmers Market Coalition has provided this wonderful infographic with some great data!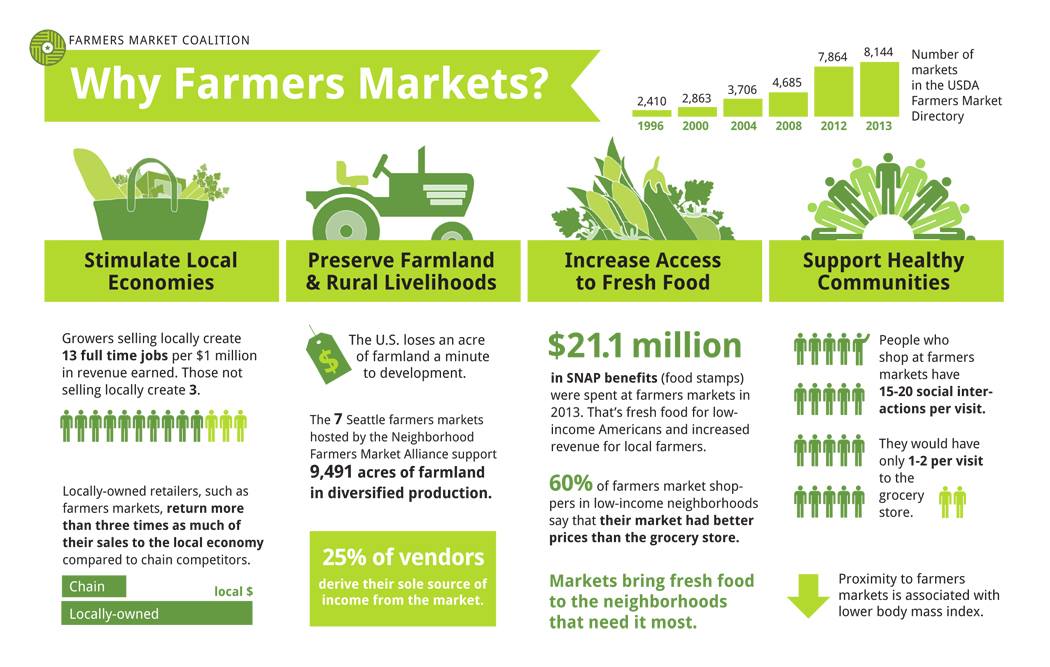 So, jump right in and join our conversation as we explore the wonderful world of local farmers markets in our communities and yours!
Love and Peaches,
The CFM Team
Story by Danielle San Filippo