Tulsi Herbal Tea
---
Recipe by Educational Chef
Andrea Blanton 


Demonstrated at Grant Park Farmers Market on September 24, 2017
---
Ingredients
Dried Tea:
Tulsi (Holy Basil) dried – Hearthfire Farm & Nursery
Or use fresh herbs – Freewheel Farms
Lemonbalm

Mint

Sage

Tulsi
Optional:
---
 Directions
Holy Basil (Ocimum sanctum) or Tulsi is only distantly related to culinary basil. It is a revered plant with many different medicinal properties used widely for thousands of years. When consumed as tea, tulsi tea has an energizing, stress reducing and anti inflammatory effect.
For fresh leaf tea:
Pick 10 to 15 holy basil leaves, plus other desired herbs

Add the basil leaves to 1½ cups of water

Boil for 10 minutes and strain

Add milk or honey to taste
From dried leaf tea:
Use tea ball, reusable pouch or other tea steeper, and fill with dried tea leaves.

Boil 2 cups of water and place tea pouch into cup or mug for five minutes.

Add milk or honey to taste.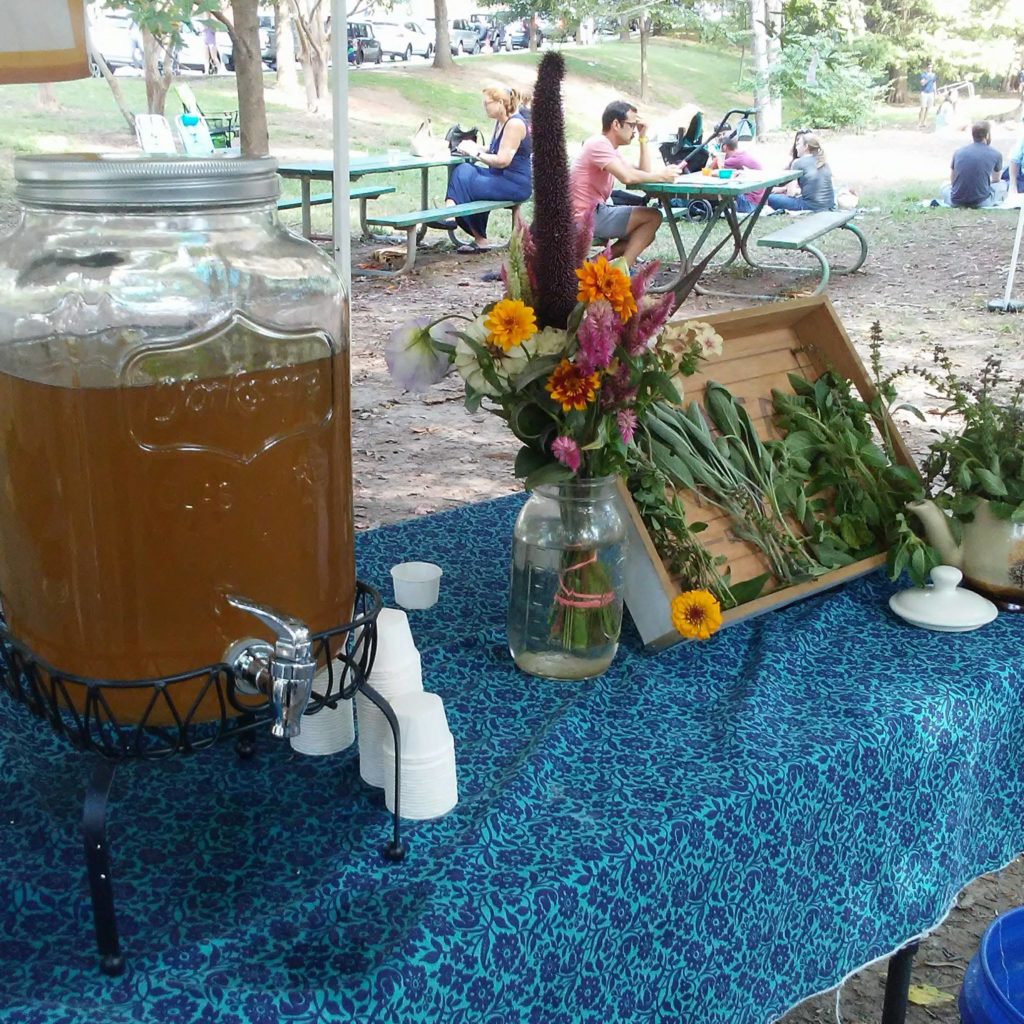 Educational chef demonstrations made possible by Piedmont Healthcare and Les Dames d'Escoffier Atlanta.