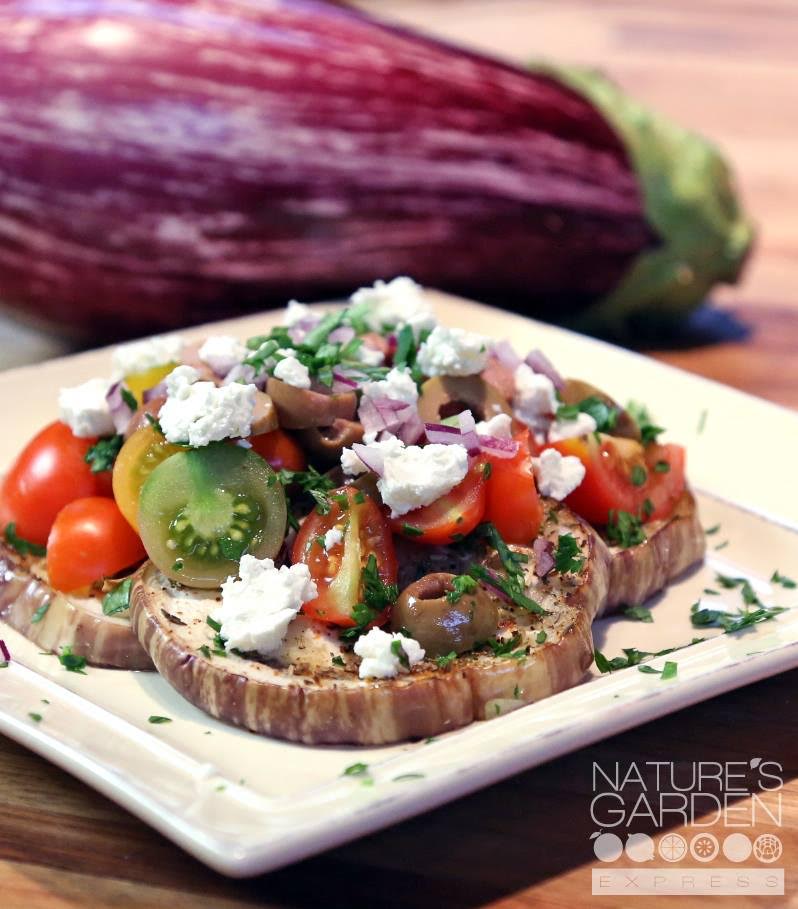 This recipe comes to us from the folks at Nature's Garden Express, an online grocery delivery service that sources local & organic foods. Check out their website to see if their services suit your needs and come visit them at our Grant Park Farmers Market! This recipe will yield a tasty dish that celebrates the flavors of late summer. Serve it with crusty bread or over orzo and enjoy!
Ingredients
1 eggplant
3 tablespoons olive oil
1 cup cherry tomatoes, halved
½ cup Pitted Kalamata Olives, sliced
½ cup Chevre cheese
2 tablespoons red onion, minced
fresh parsley for garnish, chopped
salt and pepper
Instructions
Preheat oven to 375. Slice the eggplant cross-wise into thick coins, then rub the slices with olive oil. Season with salt and pepper then lay the slices in a single layer on a sheet tray. Roast for 20-30 minutes, until the eggplant is tender and browned. Remove from oven and carefully move the eggplant slices to a serving plate. Top the eggplant with the tomatoes, olives, onion, cheese, and parsley. Season the dish with salt and pepper and serve immediately.