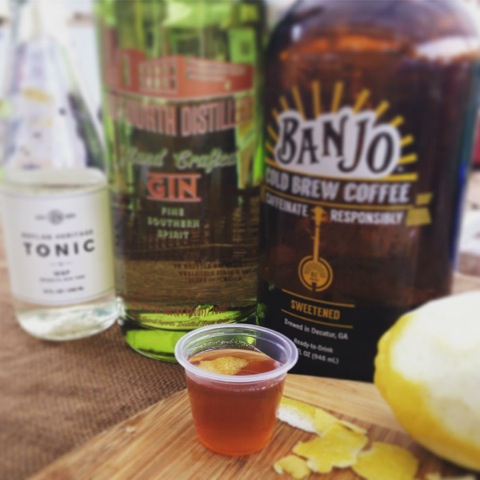 This refreshing cocktail recipe comes to us from the wonderful folks of Banjo Cold Brew Coffee. A new take on a classic Gin & Tonic, this version kicks it up a notch or two with the addition of lemon and sweetened cold brew coffee. It's perfect for this time of year, when it's still warm, but cool enough to relax outside, ideally with this cocktail in hand.
Banjo Gin-Singer
Ingredients
6oz Banjo Cold Brew Coffee™ Sweetly Tuned
2oz Gin (Old 4th Distillery recommended)
2oz Tonic (Boylan Heritage recommended)
Lemon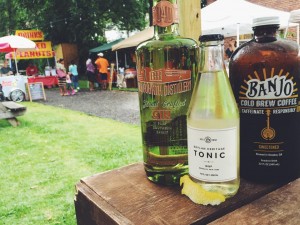 Directions
Pour tonic over a glass of ice. Separately, combine gin and cold brew into shaker; swirl to mix. Pour gin and cold brew mixture over tonic. Pinch lemon peel over glass. Garnish with a lemon peel.