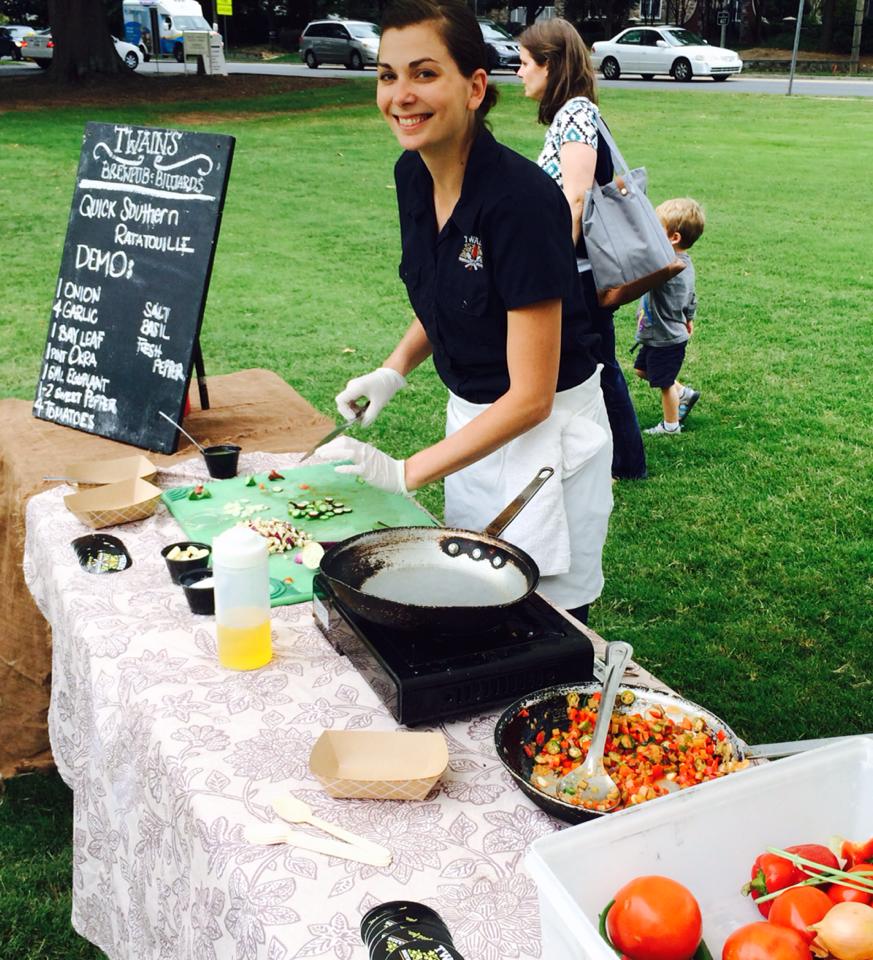 This week's recipe comes to us from Chef Savannah Haseler of Twain's Brewpub & Billiards. We were happy to taste it last week at market during the #EatLocalATL Challenge and hope you get a chance to make it at home! It's easy and so tasty, and takes advantage of the last of late summer / early fall produce.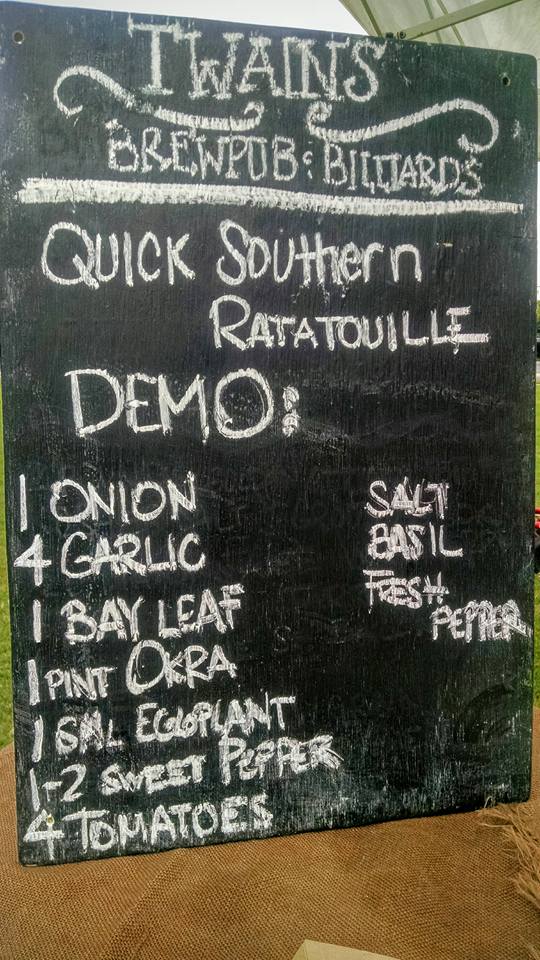 Ingredients
3 tablespoons olive oil
1 onion, thinly sliced
4 garlic cloves, peeled and sliced
1 small bay leaf
1 pint okra, cut into 1/2-inch rounds
1 small small eggplant , diced
1-2 sweet pepper, diced
4 plum tomatoes, coarsely chopped (about 1 1/4 cups)
1 teaspoon kosher salt
½ cup shredded fresh basil leaves
freshly ground black pepper
Instructions
Over medium-low heat, add the oil to a large skillet with the onion, garlic,
and bay leaf, stirring occasionally, until the onion has softened.
Add the eggplant and cook, stirring occasionally, for 8 minutes or until the
eggplant has softened. Stir in the okra, red bell pepper, tomatoes, and salt,
and cook over medium heat, stirring occasionally, for 5 to 7 minutes or until
the vegetables are tender. Stir in the basil and few grinds of pepper to taste.
Salad
2 cups of your favorite greens (I like arugula)
Lemon Vinaigrette
1 lemons zested & juiced
¼ cup lemon juice
1/8 cup dijon
1 Tbsp rice wine vinegar
1 1/2 cups blended oil
2 tsp salt
Combine lemon juice, mustard and vinegar in bowl. Slowly drizzle in oil,
until mixture comes together. Season with salt.