Community Farmers Markets works out in our communities in a variety of outreach and education programs. Our Director of Programs, Jenna Mobley, coordinates most of this work, planning lessons to engage people in local and healthy food. Here's her write up (& photos) of our work with the Stewart Center.
CFM has been engaging in outreach efforts with the Stewart Center since August of 2014, back when the Stewart Center was housed in Reynoldstown, just a hop, skip, and a jump away from the East Atlanta Village Farmers Market. They now call Pittsburg home, which fortunately, is still in close proximity (only about 2 blocks!) to one of our other markets – our new Fresh MARTA Market.
Since the beginning, their vision of seeing their neighbors "living purposeful lives in pursuit of their full potential" aligned perfectly with our goals for hosting our farmers markets in neighborhoods across Atlanta. The Andrew P. Stewart Center works towards this vision with a variety of initiatives, including running an after school and summer care for the children in the neighborhood, and hosting food cooperative for the families, both programs in which we knew we could fit right in!
Weekly classes with the youth at the Stewart Center began in the fall of 2014 and continue today. The classes' objectives are for students to identify fruits, vegetables, their nutritional value, and being able to prepare those fruits and vegetables in a variety of quick, easy, and healthy ways.
The program also includes seasonal trips to the farmers market. These lessons include a structured scavenger hunt to guide the children to an understanding of the variety available at the market.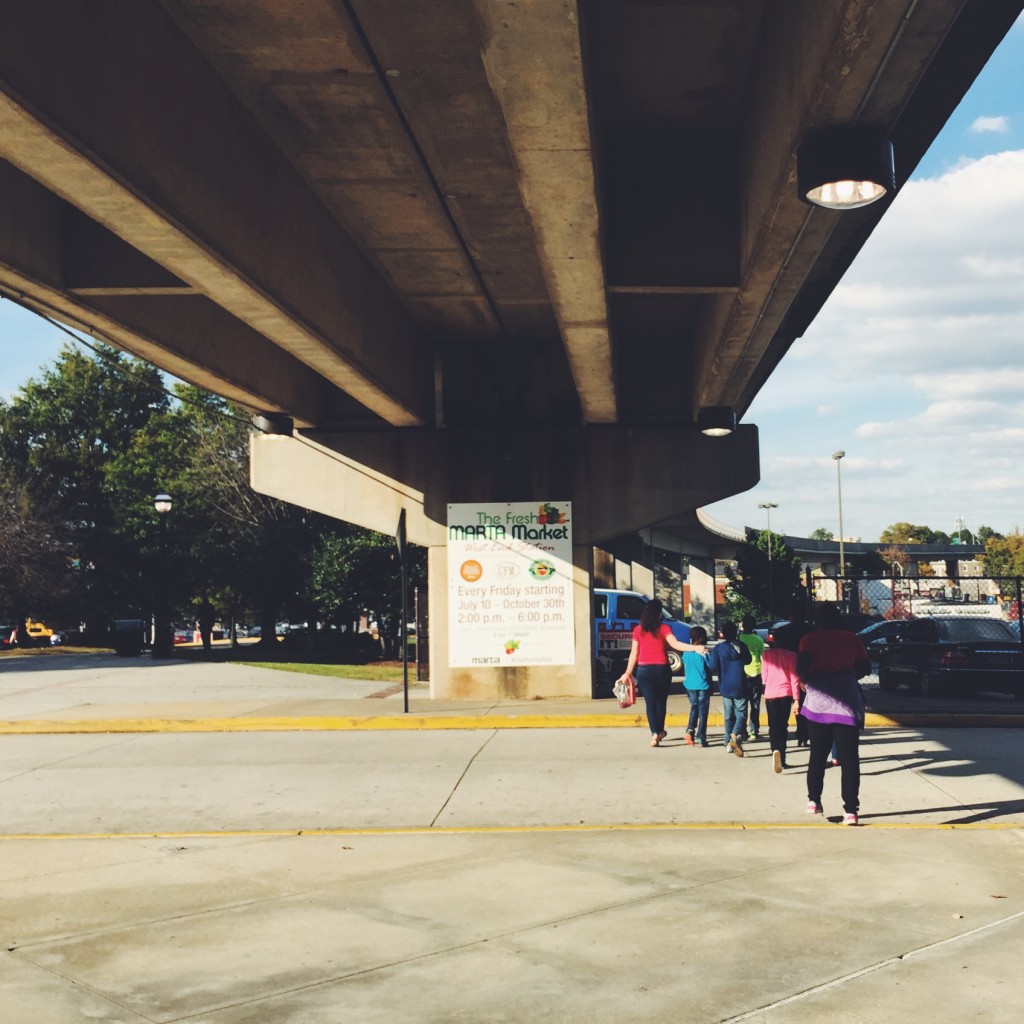 This week's lesson was called "Eat the Rainbow" and it focused on the idea that the color of fruits and vegetables can often be a clue to the nutritional value that is held inside, and served as a reminder to eat a variety of fruits and vegetables for balanced nutrition. The kids had a great time searching the farm stand for a fruit and vegetable of each color.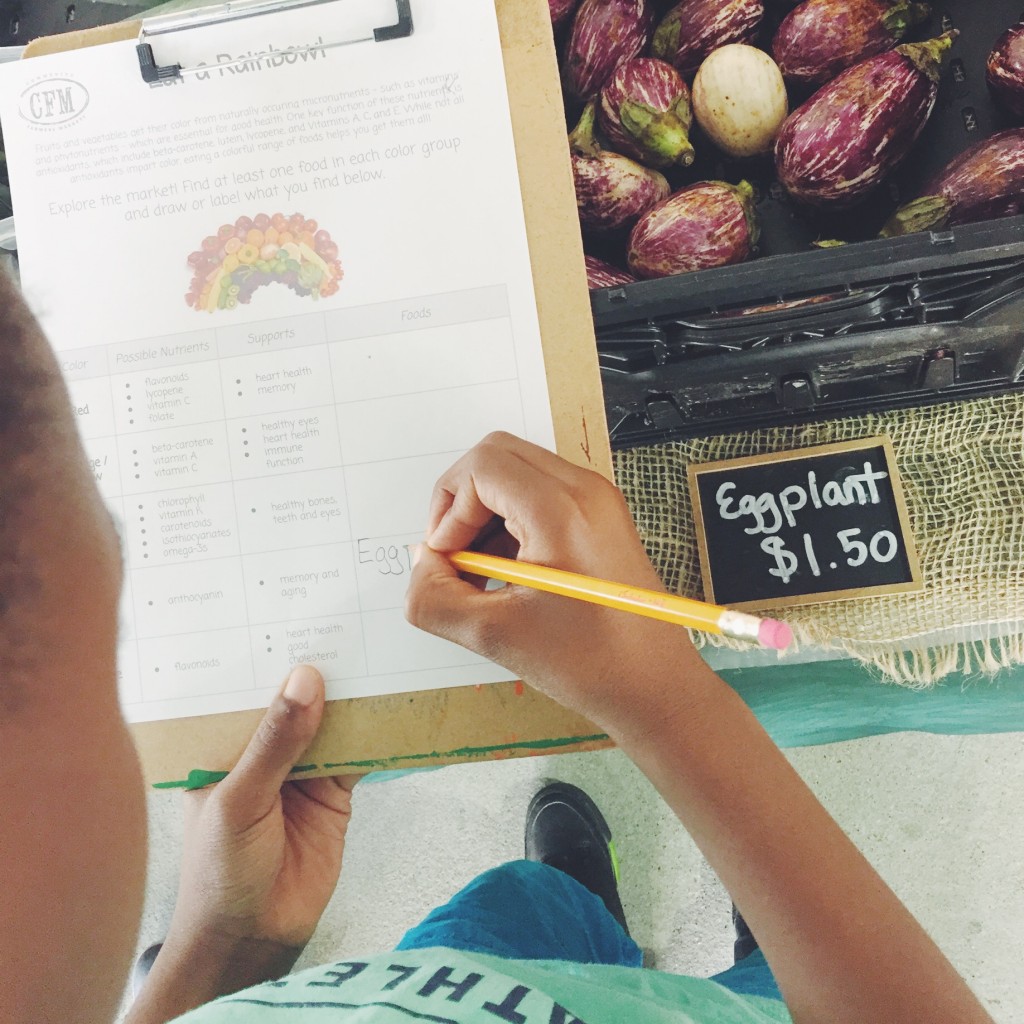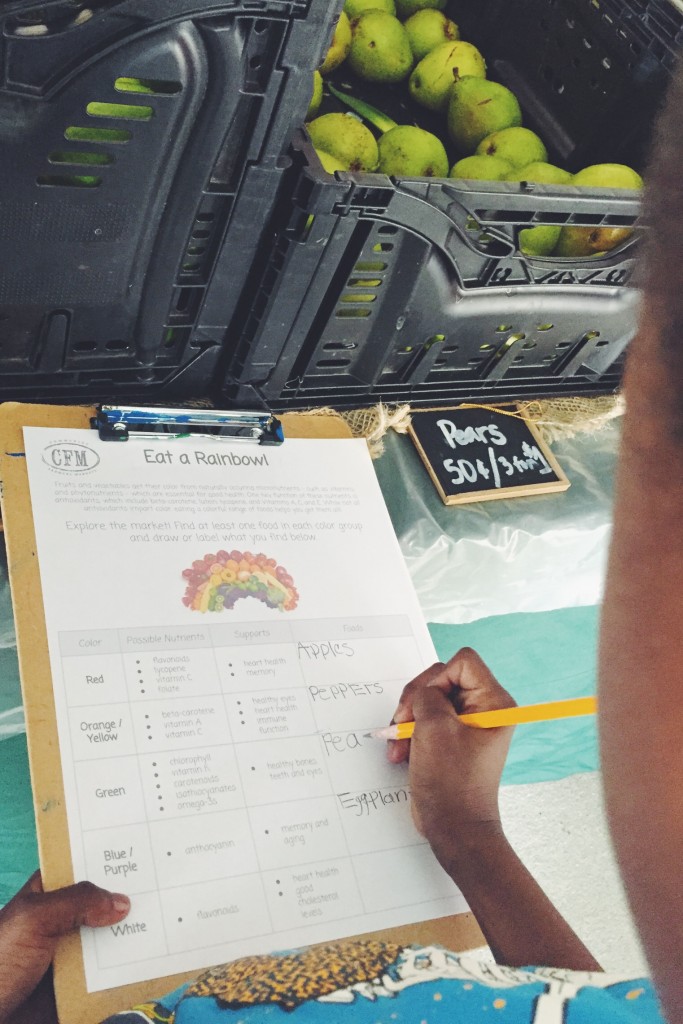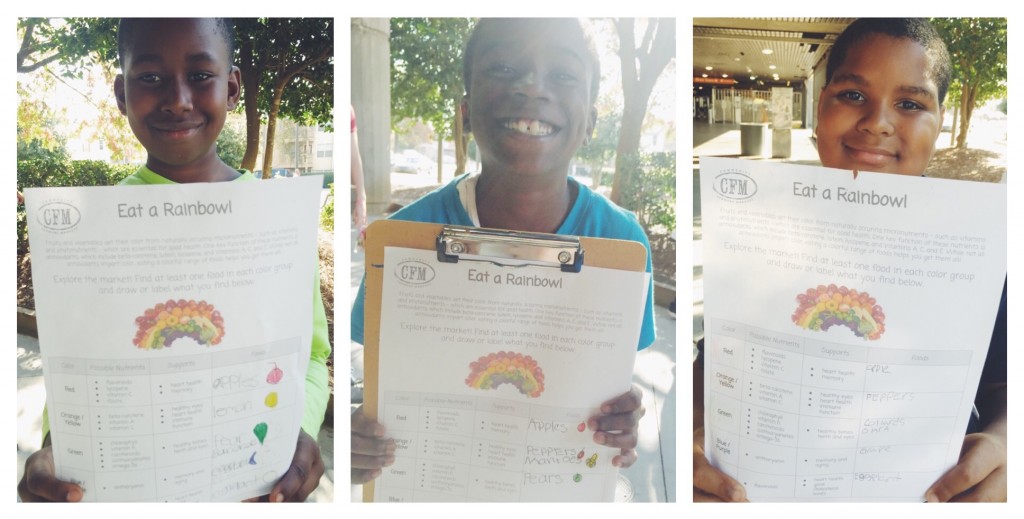 When they finished their scavenger hunt, the kids were rewarded with a fruit or vegetable of their choice. One of the students loved chomping on his mango because it reminded of his home in Trinidad. Apples were a very popular choice as well!
We're looking forward to a collaboration with the food cooperative in coming months as well! Stay tuned for more details!