Arugula and Many Fold Farm Brebis Wontons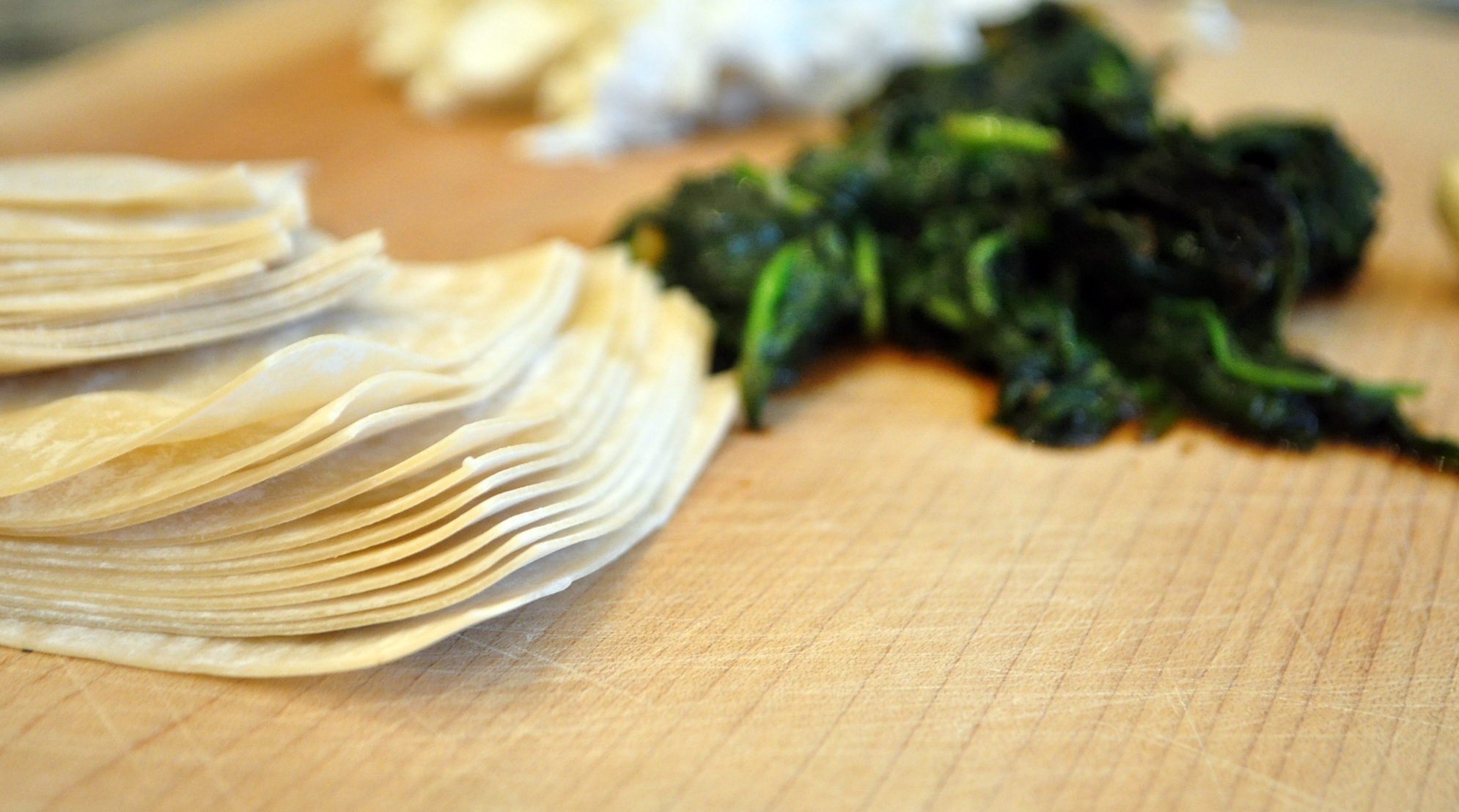 Fall is officially here and 'tis the season for football and entertaining. It's the perfect season for warm soups, roast vegetables, and comforting dishes all with ingredients found at your CFM markets. This week, I decided to post a recipe that I've used at a few CFM events I've catered and everyone wants more. These are so simple, I feel bad taking a lot of credit for them, but good simple food is what we're all looking for, right?
A few years ago, a friend and I spent a night at Hostel in the Forest in Brunswick, Georgia. If you haven't' been to this place, check it out. I can only imagine that right now is the perfect time to go. Anyway, the system revolves around a communal style of give and  take. You chip in for cooking and cleaning during your stay. While we were there, I was in charge of the wontons for the evening. I don't even remember what I ended up putting in them, but it was there that I learned about this simple and satisfy little nibbles. These are great as an appetizer or as a side. And really awesome for kids! They are fun little bites packed full of healthy greens.
I also should note, that, in my opinion, it  is the Many Fold Farm Brebis that really makes this recipe.  It is so creamy and the perfect compliment to the peppery arugula. An alternative to the Many Fold Farm Brebis is Decimal Place Farm's goat's milk cheese. Both vendors can be found at Grant Park on Sundays. But get creative with what you put in there. This is a great recipe for kids who enjoy exploring in the kitchen pairing different cheeses and greens. I got my greens from Hudson Rouse who used to sell on Thursdays at EAV, but you can use a variety of greens. We'll be seeing arugula, collards, and other greens from all vendors in the coming weeks.
Arugula + Many Fold Farm Brebis Wontons
serves 5       time 25 minutes
4 cups Arugula
1 clove garlic, minced
2 TBS olive oil
4 oz Many Fold Farm Brebis
approx 10 wonton wrappers
soy sauce, optional
salt and pepper to taste
canola oil or vegetable oil… enough to fill whatever frying vessel you are using
Heat olive oil in medium saute pan. Add garlic and arugula and cook until greens are wilted and dark green. You can cook with soy sauce as well. Greens will reduce to about 1/2=1 cup. drain excess liquid if it didn't evaporate. Let cool.
Add arugula and brebis to food processor and process until nice and combine, but still kind of chunky.
spoon mix into wonton wrappers and fold up pinching corners with a dap of water.
Heat oil to about 360 degrees. If you don't have a thermometer, you can always test a little piece of the wonton wrapper. When the oil is ready, the dough will bubble and float to the top.
Fry wontons and set on a paper towel to cool.
Serve plain, with soy sauce or whatever suits your fancy. These can be served cool or warm… either way, they are tasty!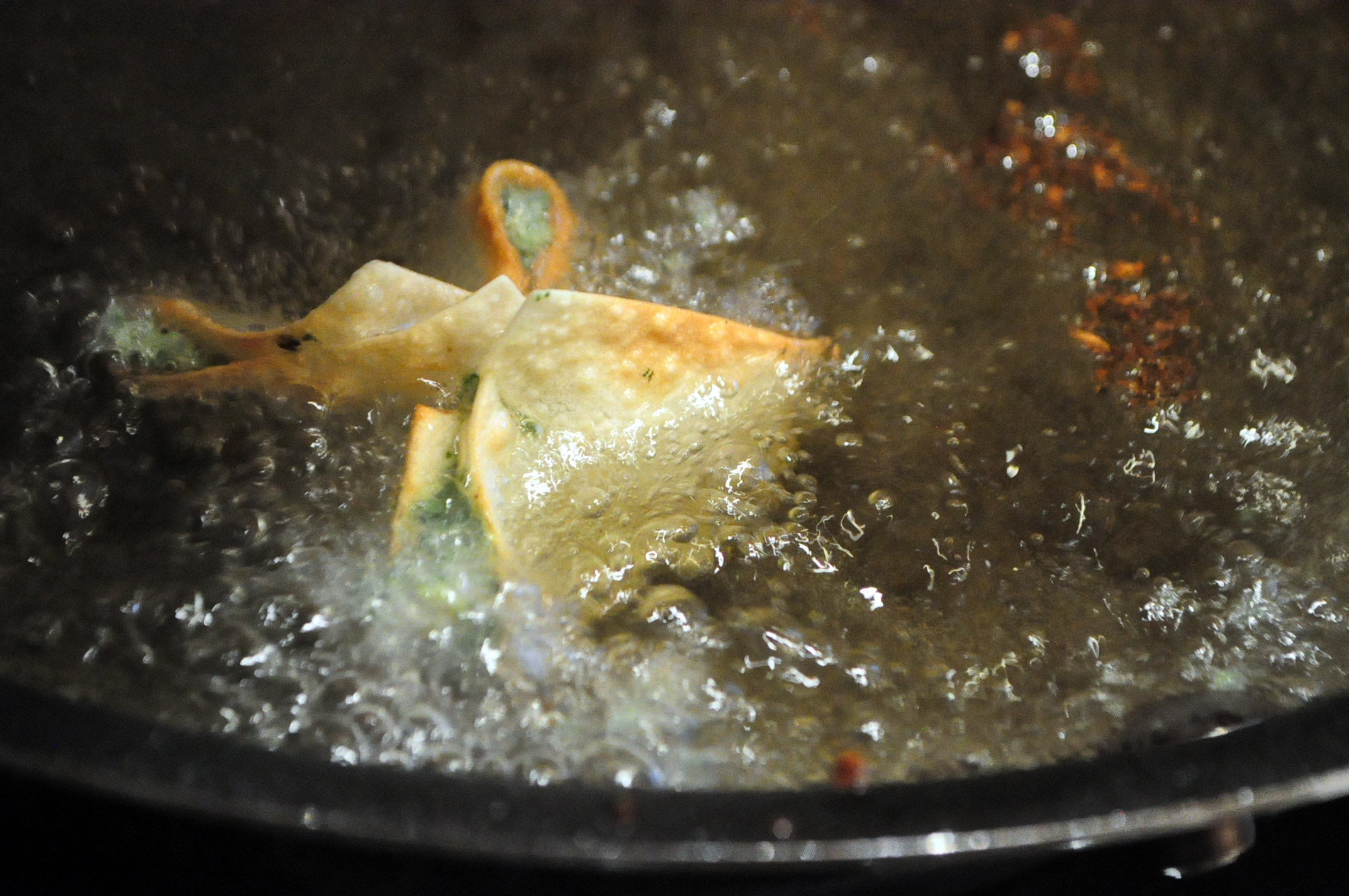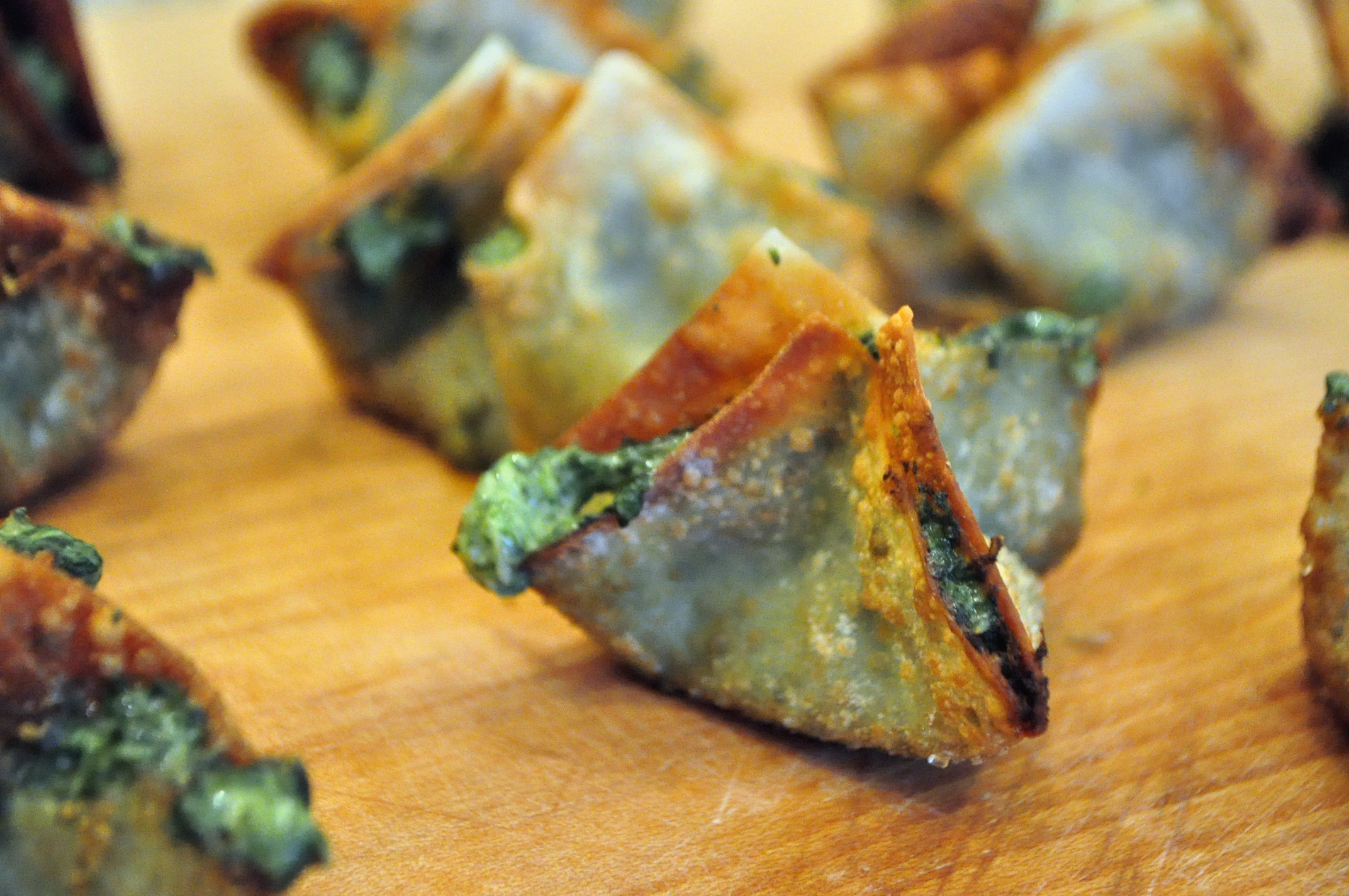 Happy Cooking CFM shoppers, and we'll see you at the Markets!
Cheers!