We are immensely grateful for our community of dedicated vendors. In addition to the vendors who return to our markets each year, we are fortunate to have so many fantastic new vendors this season as well! We're honored to work with such hard working people who serve as champions of the local food movement in  Atlanta.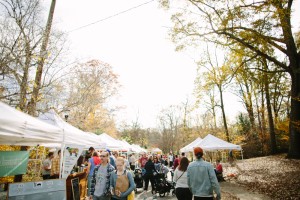 3 Love Jewelry
The Allergy Friendly Vegetarian
Antonio's Fresh Pasta
AtlantaFresh Artisan Creamery
Atomic of Atlanta
Bamboo Juices
Banjo Coffee
Banner Butter
Barb Ali's Creations
Besmaid Gardens
Big Daddy Biscuits
Brightside Farm
The Capra Gia Cheese Company
Carson Bryce Trading Co.
Cheeky Maiden Soap Co.
Chinese Southern Belle
Cosmos Organic Farm
Crack in the Sidewalk Farmlet
Crepe Masters
Decimal Place Farm
Doggy Dogg Atl
Doug's Wild Alaska Salmon
Dragonfly Design Studios
Eden Easy Beds
Fairywood Thicket Farm Jams and Jellies
Farm Burger
Forest Things
Formaggio
Freewheel Farm
The Funny Farm / Stone Mountain Herbs
Furrowed Earth Farm
Garnish & Gather
The General Muir
Global Growers Network
Golda Kombucha
Good Food Truck
Grant Wallace Farm
Heavenly Breads
Hidden Springs Farm
Hobby Worm Farm
Il Bel Cuore Olive Oil
Intown Healthy Hound
Jen's Pesto
Jimella's Bakery
King of Pops
Kushina Catering
La Calavera Bakery
The Little Tart Bakeshop
Local Lands
Love is Love Farm at Gaia Gardens
Low Low Knows Bones
Lupa's Kitchen
Mad Mama Gourmet
Madeline Smiles Handmade Jewelry
Makan
Mana In Our Foods
Many Fold Farm
Mary Mac Jane
Mayflor Farms
Mealor Family Gardens
Mena's Farm
Mercier Orchards
Mixte Cuisine
MOON Organics
Mountain Earth Farms
Mud Gypsy
NaanStop
Naturalmond
Nature's Garden Express
Nuts for Pate
One Screw Loose
Organic Mountains Honey
Partnership Farm
The Pastures of Rose Creek
Patchwork City Farms
PeachDish
Pearson Farm
Phickles Pickles
Pie Local
Pink Scorpio Designs
Preserving Place
Proof Bakeshop
Pure Abundance
Pure Bliss Organics
Queen of Cream
Rag & Frass Farm
Ratio Bakeshop
Red Robot Hot Sauce
Revolution Doughnuts
Riverview Farms
Rusty's Nutz Boiled Peanuts
S and J's Woodfired Pizza
Scharko Farms and Mary Yetter and Friends
Scotch Corner Foods
Shay Latte Coffee
Simple Sisters Green Cleaners
Simply Seoul
Skylight Farm
Small Batch Garden
The Spotted Trotter
Stolen Flowers Farm
Strada Napoli Pizza
Strippaggio Artisan Oils, Vinegars & Specialty Food
Stems 'n' Roots
Sweet Georgia Grains
Tatsky's Frozen Blended Fruit
Tink's Grass Fed Beef
Turnrow Bath Body & Home
Treehouse Milk
Two Stix
Urban Sprout Farms
The Valona Shrimp Company
Verdant Kitchen
Wanderlust Cold Brew Coffee
Watsonia
We Suki Suki
West Egg
White Oak Pastures
Wood is Wonderful
Xocolatl Small Batch Chocolate
Zocalo Salsas
If you are interested in becoming a vendor for the 2016 season, please apply here.