We are beyond grateful for the support of our foundation and grant partners and to our sponsors. Thanks to these generous organizations below, we are able to go above and beyond the role of a traditional farmers' market to double the value of SNAP at markets, teach educational outreach classes and cooking demos, provide diversity scholarships for farmers, and increase access to fresh, local for for all of Atlanta. These partners help us fulfill our purpose to preserve, root, and grow a diverse local food culture by maintaining an authentic space for all people to share community, fair food, and healthy lifestyles while providing a sustainable living for producers who steward the earth. For your dedication to our cause and your generosity, we thank you.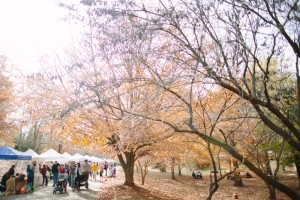 2015 Foundation and Grant Partners
The Annie E. Casey Foundation, Atlanta Leaders for Results Program
The Arthur M. Blank Family Foundation
The Community Foundation of Greater Atlanta, Neighborhood Fund Grant
Les Dames D'Escoffier International, Atlanta Chapter
The Decatur Beer Festival / City of Decatur
Points of Light, Civic Accelerator
The USDA Farmers Market Promotion Program
2015 Market and Organization Sponsors
Soil:
Sun:
Atlanta Falcons Youth Foundation
Atlanta Made  / Kolo Collection
The East Atlanta Community Association
The Grant Park Neighborhood Association
Westside Ironworks
Water:
The East Atlanta Business Association
Seed:
Keller Williams Realty Midtown
CFM 2015 Strategic Partners
The Atlanta Community Food Bank
Southwest Atlanta Growers Cooperative
In-Kind Sponsors
1000 Faces Coffee
7 Stages
A Date With Figs
Alice Franklin & Dennis Hawk
All Life is Yoga
Alliance Theatre
American Spirit Whiskey Distillery
Armour Yards
Art Papers
Atiba Mbiwan
ATL Film Festival
Atlanta Aquarium
Atlanta Contemporary
Atlanta Film Festival
Atlanta Preservation Center
Avenue Realty
Aviary
Banjo Coffee
Banner Butter
BeautyCounter
Becky Patrick
Bellina Alimentari
Bicycle Tours of Atlanta
Big Daddy Biscuits, LLC
Blair's Belts
Bocado
Brasstown Beef
Cafe of Life
Captial Investment Advisors
Center for Civil and Human Rights
Center for Puppetry Arts
Chai Pani
Cheeky Maiden Soap Co.
Children's Museum
Chipotle
CityDog Market
Cluetown Books
CNN
Counter Culture Coffee
Cox Enterprises
Crack in the Sidewalk
Crazy Dash Digital Adventures
Creature Comforts
Dad's Garage
Deaths Door Spirits
Decatur Hot Yoga
Doggy Dogg ATL
Eat Me Speak Me, Idle Cellars, Mr Mind
Eden Easy Beds
Ellijay River Vineyards
Empire State South
Erin Bernhardt
Fabu Face Spa
Farmburger
Ford Fry Restaurants
Fresh Harvest
GarnerGirls
Georgia Grinders Premium Nut Butters
Georgia Organics
Global Growers Network
Golda Kombucha
H&F Bread Co.
High Museum of Art
Homestead Atlanta
Hugh Acheson
Infinite Energy
Inman Park Food Tours
Jamestown
Jenna Shea Photography
Jennifer Booker
Kevin Ward
Kilpatrick Townsend
Kimball House
King of Pops
Le Jardin Français
Leah and Mark Photography
Leon's Full Service
Les Dames d'Escoffier Atlanta
Little Shop of Stories
Lululemon at Ponce City Market
MailChimp
Mama Bath + Body
Many Fold Farm
Marcel
Margaret Watkins
Miller Union
Mitch Reiner
MOCA GA
Morgan Stanley
Oakland Cemetary
Octane Coffee
Only You Tattoo
Parkers on Ponce
PeachDish
Pearson Farm 
Peridot
Pesto Grino
Peter Ferrari
Philip Meeker/Bright Seed
Piedmont Provisions
Pine St Market
Pink Scorpio
Preserving Place
Pure Abundance
Pure Barre Decatur
Pure MD
Queen of Cream
Raging Burrtio
Raymond James
Red's Outfitters
Room & Board
Ross Knight
Ryan Gravel
Scarendipity
Seed Factory
Serenbe
Shannon M. Turner
Slow Food Atlanta
Souper Jenny
Spotted Trotter
Steven Satterfield
Strippaggio
Sugar & Spice Aprons
SweetWater Brewing Co
Terminus Crossfit
The General Muir
The Giving Kitchen / Staplehouse
The Inn at Serenbe
The Neighborhood Dining Group
The Porter Beer Bar
THE SHADE STORE
The Whole Dog Market
Third & Urban
Ticonderoga Club
Tiger Mountain Vineyard
Treehouse Milk
Turnip Truck
Turnrow Bath Body & Home
Twain's Brewpub and Billiards
Two Stix
Vintage ATL
Virginia Willis
Wag-A-Lot
Wanderlust Coffee
WAX
White Oak Pastures
Wrecking Bar
Wren's Nest
Wylde Center
Xocolatl
If you are interested  in becoming a sponsor for our 2016 season, please contact our Executive Director at katie@cfmatl.org.