Our markets could not exist without the support of our communities. Our greatest community champions and advocates for the markets are the members of our Market Community Groups. These individuals wear many hats, acting on behalf of CFM as volunteers, vendors, neighborhood liaisons, educational chefs, and so much more. The Market Community Groups ensure that markets represent the best of the neighborhood by engaging their friends, neighbors, local businesses, and community organizations to participate in the development of strong, sustainable, community-oriented farmers markets. We could not be more grateful for the passion and drive of our Market Community Group members!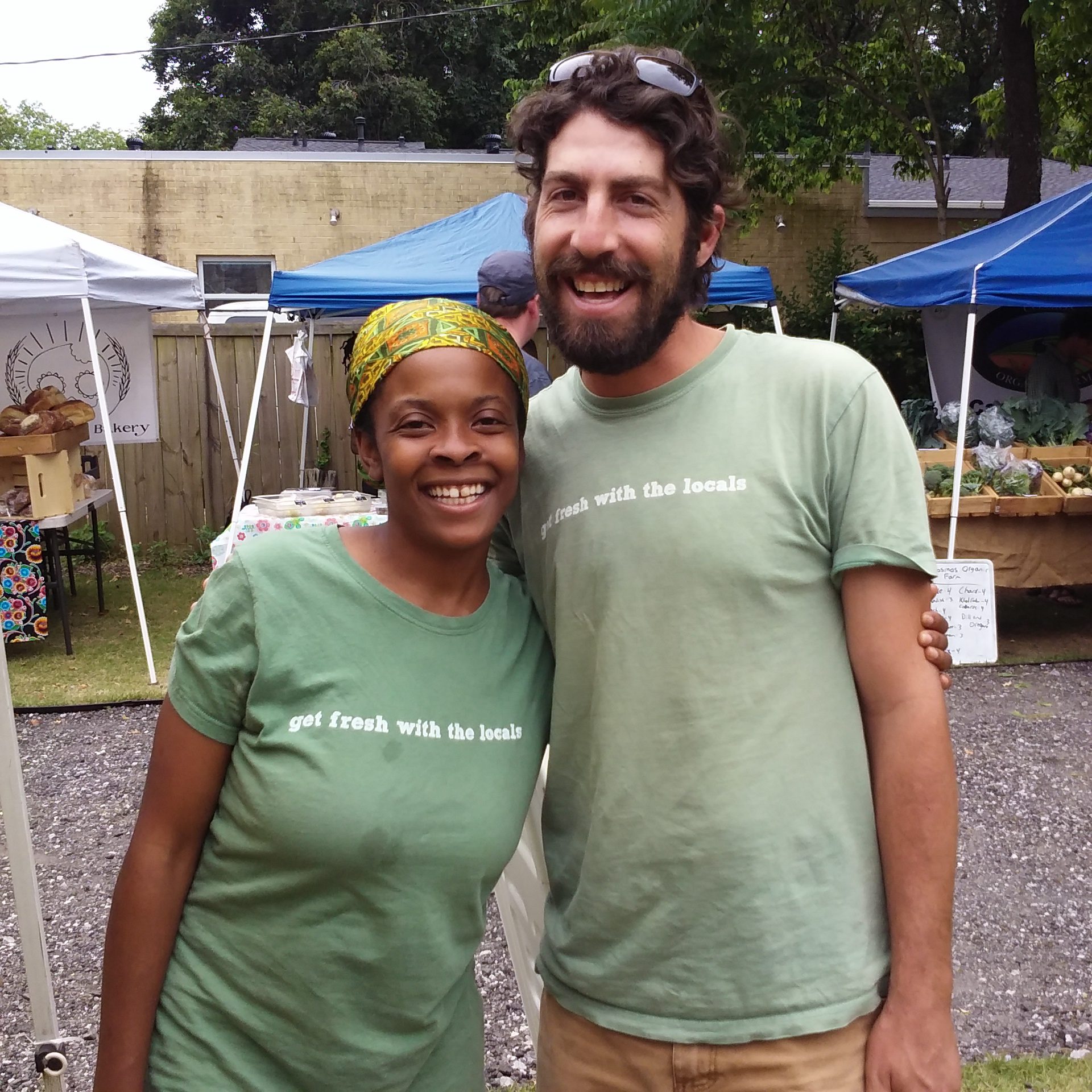 Decatur Farmers Market
Valerie Barry
Robin Chanin
Greg Coleson
Michael Harbin
Danna Lipton
Bill Mealor
Katie Mclennan
Debra Pyron
Lena Stevens
East Atlanta Farmers Market
Serene Alami
Armando Celentano
Isia Cooper
Chris Clinton
Philip Meeker
Jennifer Owens
Daniel McIntrye
Darlene Steinbech
Scott Steinbech
Ragenia Waddada
Mary Yetter
Grant Park Farmers Market
Cameron Ayer
Joy Ayer
Anya Chambers
Robyn Elliott
Brent Hall
Gabriela Garcia
Lauren Ladov
Atiba Mbiwan
Marci Scharko
Sandrilla Thomas
Alden Eavenson
Ponce City Farmers Market
Emily Archer
Danielle Bernstein
Katie Bertolet
Beth Blackwell
Laura Conklin
Reagan Cooper
Michelle DiGaetano
Andy Egan
Lakshmia Ferba
Steve Franklin
Andy Friedberg
Brad Gibson
Lauren Giles
Janee H
Brooke Hatfield
Clark W JR Head
Ansley Hobbs
Alyssa Ideboem
Aamir Kazi
Dhivya Lakshmi
Emily Love
John Moore
Heather Morawa
Maria Pease
Wayne Reimer
Haydee Santana
Meghan Shakar
Tony Smith
Judy Stamps
Tim Suggs
Samuel Thornton
David Tillem
Betsy Walsh
Ben Williams
Stewart Wyne
Westside Farmers Market
JC Chi
Cicely Garrett
Lindy Kloepfer
Melissa Libby
Stephanie Magaldi
Martha McMillan
Rusty Mintz
Vicky Nixon
Lia Picard
Jessica Reece Fagan
Katie Schanck
Laura Scholz
Beth Soper McKibben
Jon West
If you would like to serve as a Market Community Group member in one of our neighborhoods next season, contact our Director of Operations at ashley@cfmatl.org.