This recipe comes from Chef Jason Assenmacher of Dine with Jason, who recently made this at our Westside Provisions District Farmers Market. It's a good thing that kale is almost always in season here – it's an incredibly versatile ingredient. And, when it gets too hot to want to cook anything, this recipe keeps it raw in the most savory of ways.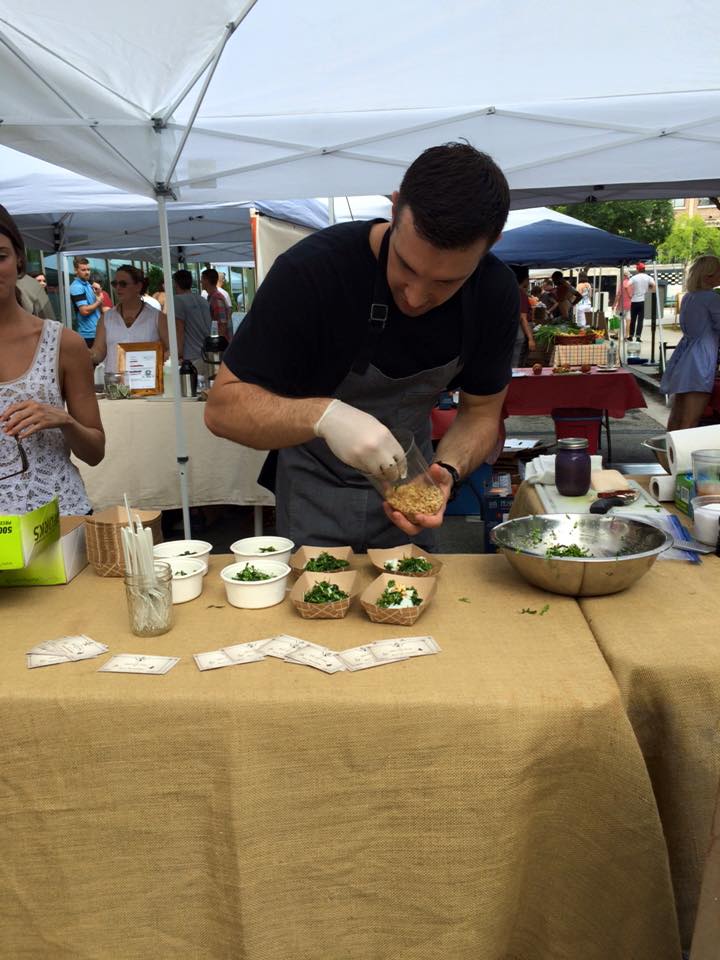 Yields 4 – 6 servings
Ingredients
1 bunch kale, washed, de-stemmed, dried and sliced as thinly as possible
Caesar Dressing
Juice of 1 lemon
1 garlic clove, chopped
1 pinch Italian seasoning
1 hefty pinch Parmesan cheese
a few dashes Worcestershire sauce
1/4 cup sherry vinegar
1 tablespoon Duke's mayo
Neutral oil (vegetable oil, grapeseed oil) to taste (enough to reach desired consistency
a few dashes of hot sauce
salt & pepper to taste
Garnishes
1/4 cup semi-firm goat cheese, crumbled
1/4 cup parmesan cheese, thinly sliced or shaved
1/4 cup toasted pine nuts
Instructions
Prepare kale
Combine all dressing ingredients & dress kale
Top with garnishes, serve & enjoy!